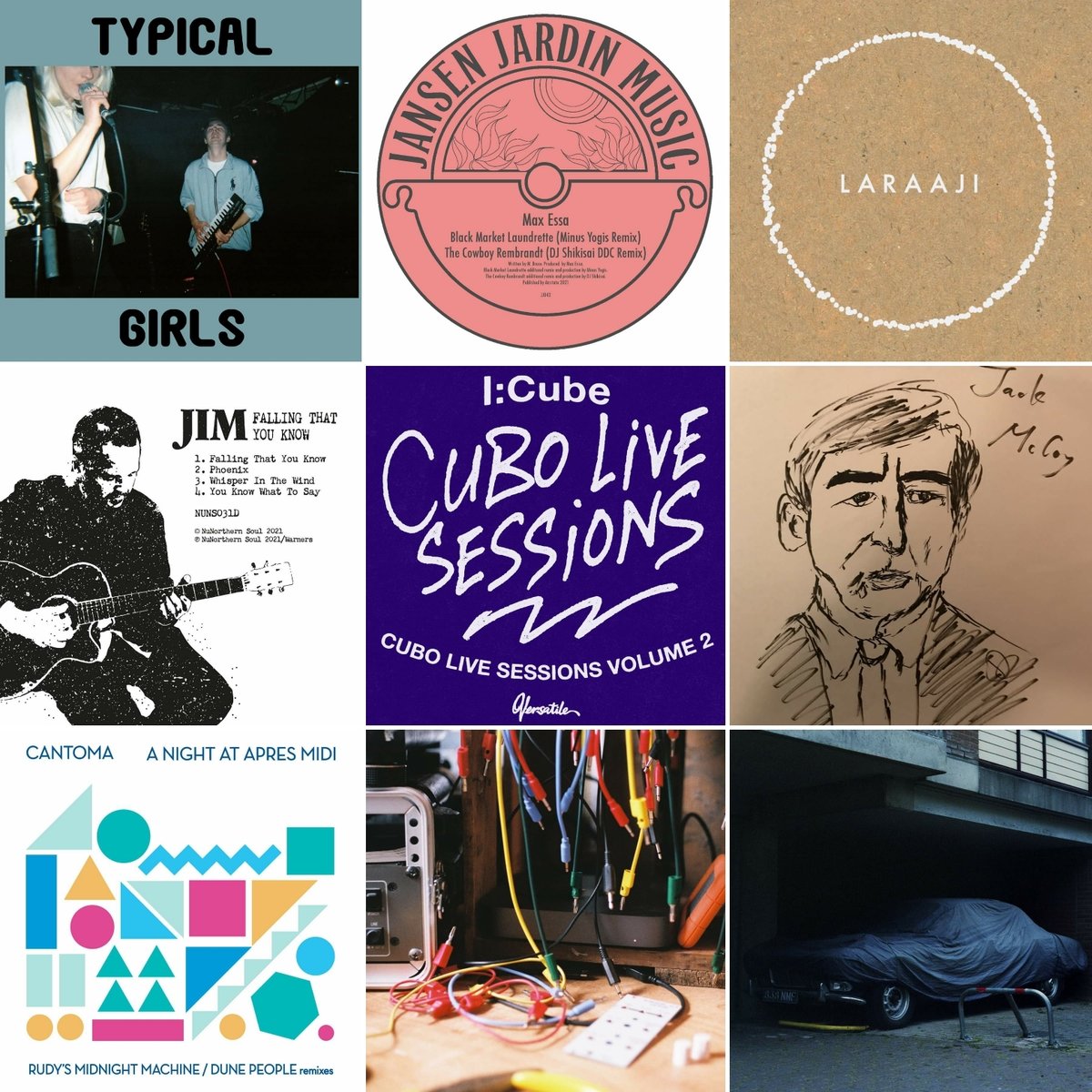 Bandcamp Fridays is a bit of an institution now, aren't they? For those unfamiliar, the deal is simple, on the first Friday of every month since March, they've waived their revenue share to help support the many artists who have seen their livelihoods disrupted by the pandemic. As Bandcamp founder Ethan Diamond put it in a press statement in February, "Over the course of these nine (now ten) days, fans paid artists and labels 40 million dollars, helping cover rents, mortgages, groceries, medications, and much more. If you're among the nearly 800,000 fans who participated, thank you."
Vaccines might be beginning to arrive, but given how uncertain the future of live music performance is, Bandcamp has announced that Bandcamp Fridays will continue until May this year. Most months, I've managed to put together a list of Bandcamp Friday purchase recommendations, and as we're rolling into another one, why not continue right? Check out my picks below.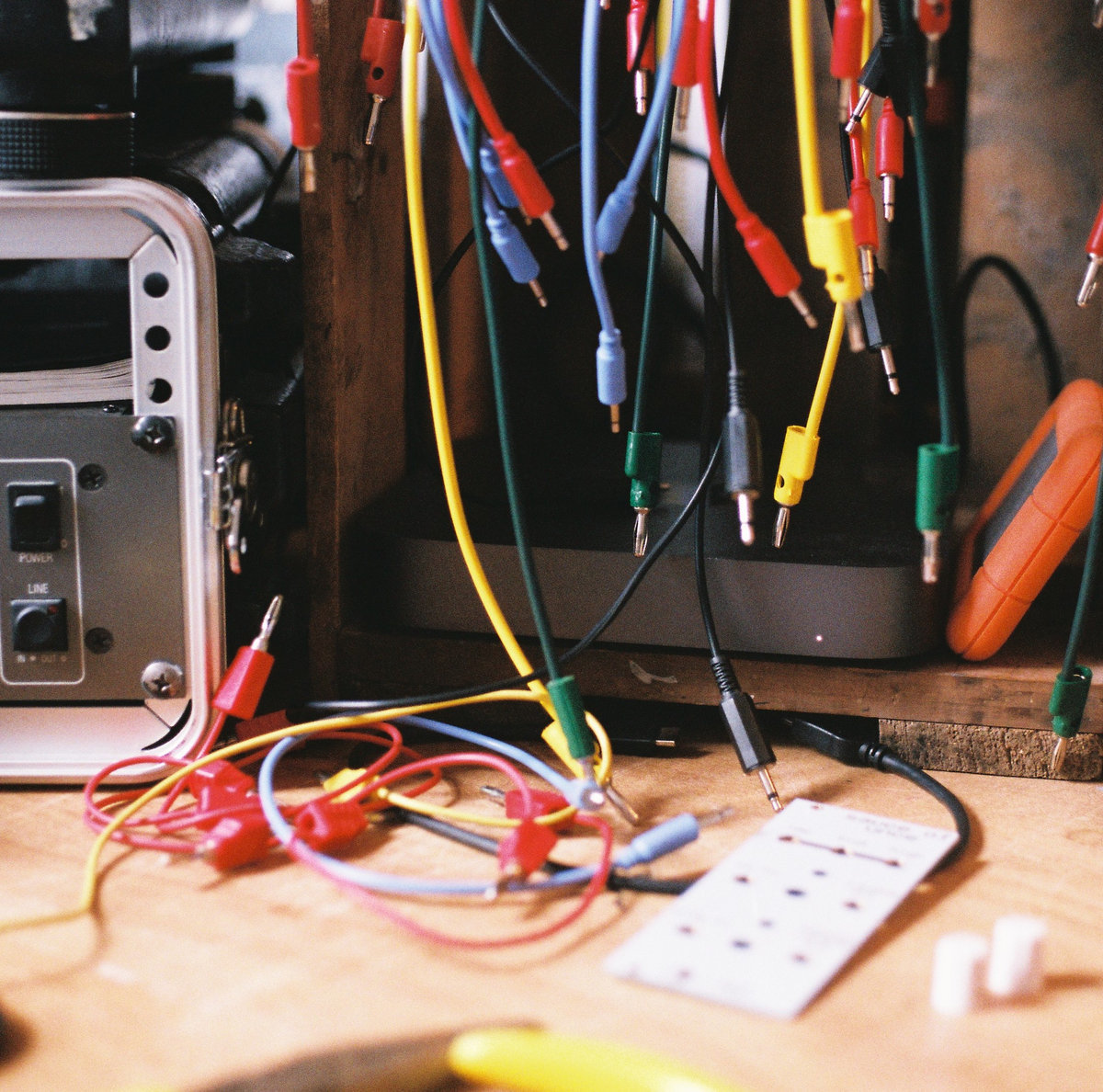 Borrowed CS, "LSRW EP" (Self-Released)
If you look at the bandcamp notes on "LSRW EP", New Zealand producer, DJ and band leader Cory Champion aka Borrowed CS details an ingredients list of hardware and software: prophet 600, buchla 208r, juno 106, rhodes, microkorg, elektron rytm, casio sk-1, roland re-201, eventide h3000, ableton. Polished as usual, LSRW EP" three songs see Champion evoking house, techno and dub-slanted futures that may have already passed us by. Bouncy tunes with synth-work that hits all the pleasure centers.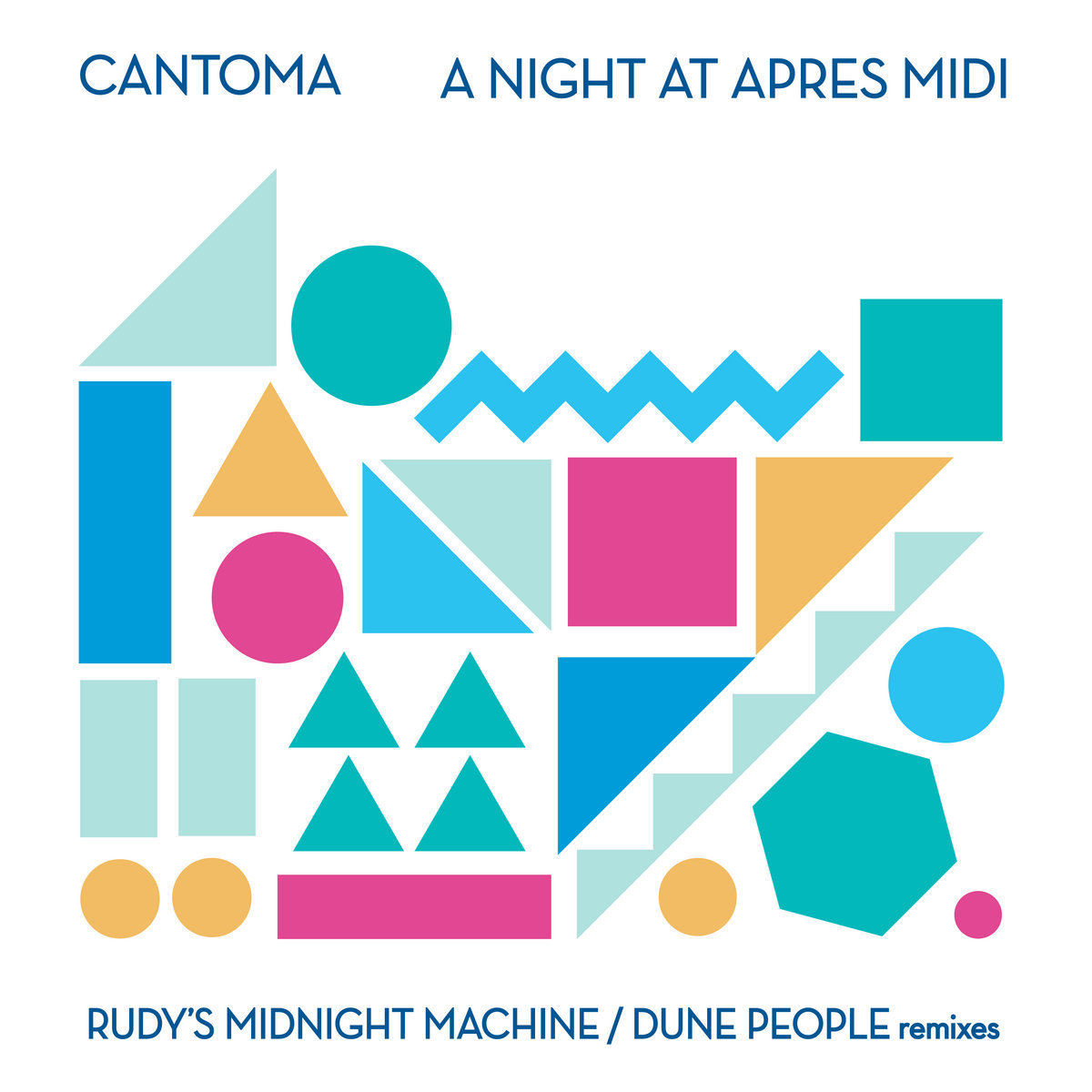 Cantoma, "A Night At Après Midi Remixes" (Self-Released)
The unflappable Phil Mison aka Cantoma unveils two remixes of "A Night At Après Midi Remixes" from his excellent 2020 album "Into Daylight". Rudy's Midnight Machine invent the song as a piece of meditational disco-funk and Dune People go for more of a sleek and spacious beachside vibe. Both remixes are well worth your time and money, music for far away places indeed.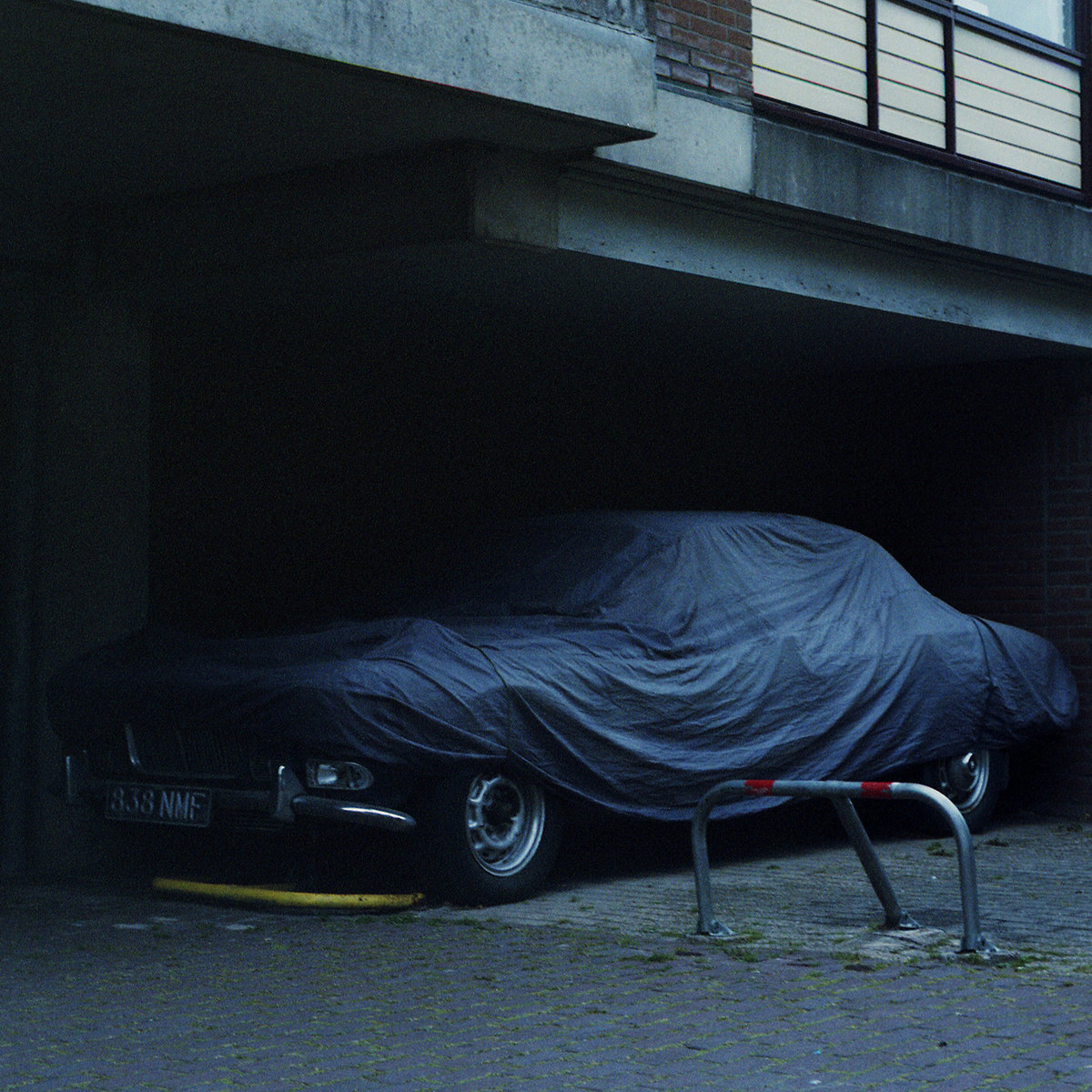 Black Bones, "Night Drives" (Touch Sensitive Records)
Belfast-based psychedelic disco makers Black Bones step up for Touch Sensitive recordings with an EP of acid-soaked Knight Rider music. You know the vibes, car chase dance music for the cyberpunk set. Lead single ABTS takes the thrill of speed and the thrill of the rave and transmutes it into a dark wide ride. "Night Drives" is due for release in digital and 12" formats on March 26th. You can pre-order it now though. Don't wait.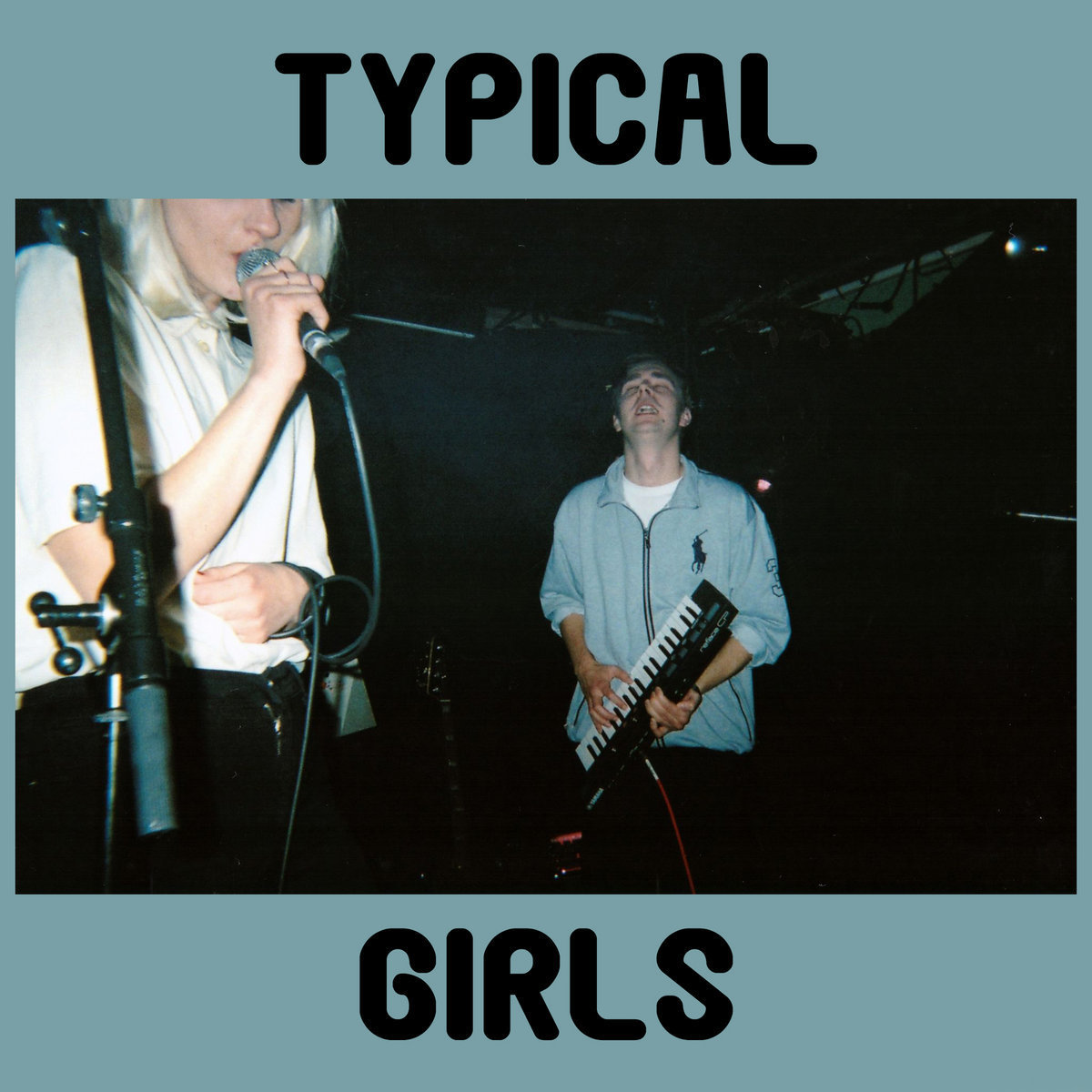 Typical Girls, "Self-Titled" (Happiest Place Records)
This one is a recommendation from our man in New York, Bruce Tantum. Typical Girls are a trio from Gothenburg, Sweden who recast indie rock in a lush Balearic light. Their self-titled EP has three lovely tracks on it. If you dig Strawberry Switchblade, TTA, 90's TVP and The Embassy, you might want to let their music wrap around you. They've sold a couple of vinyl pressings out, but digital is still available.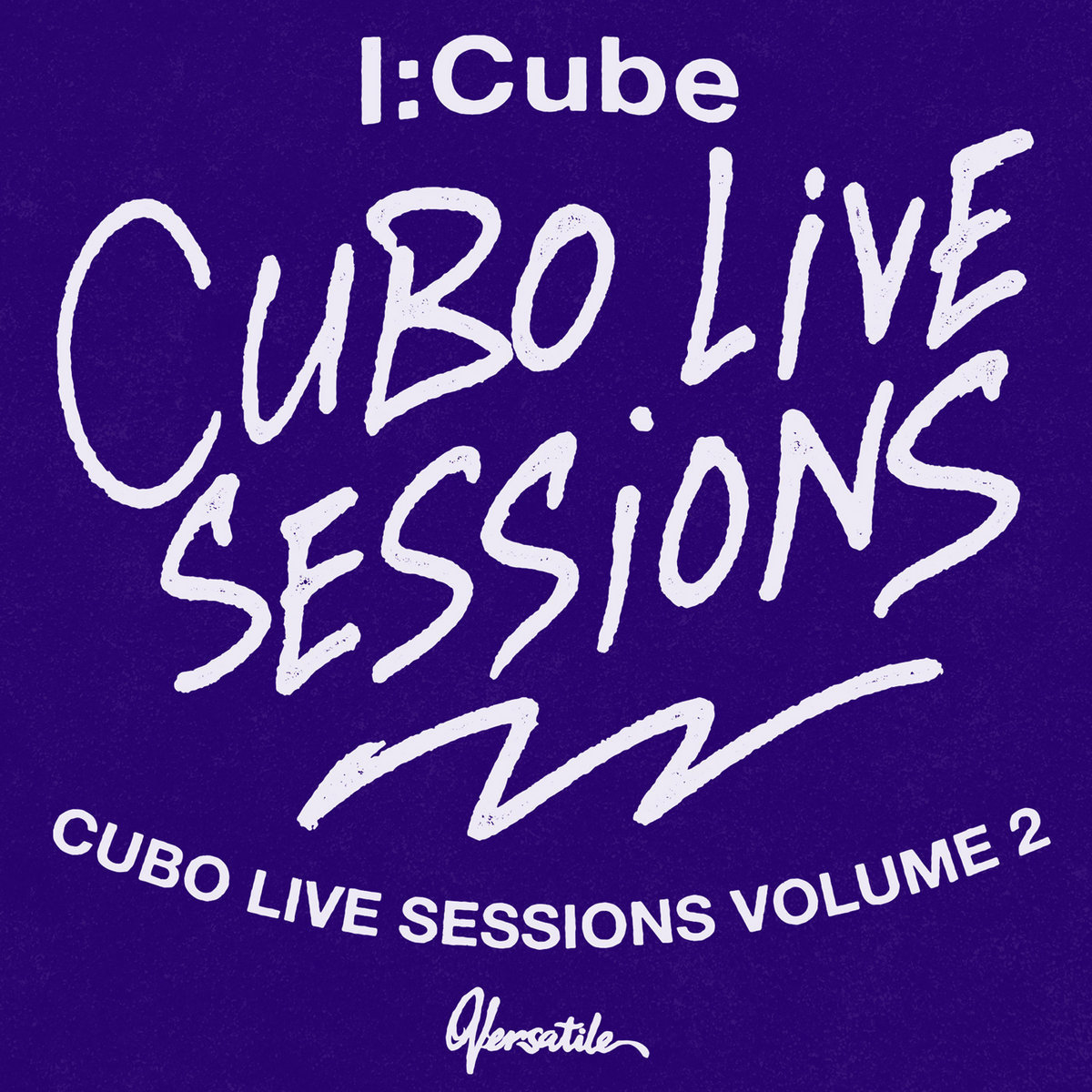 I:CUBE, "Cubo live sessions volume 2" (Versatile)
French DJ and producer Nicolas Chaix aka I:CUBE continues his Cubo live sessions series with "Volume 2". Four live takes, recorded in Paris in a range of hazy house music, Tardius acidum, and Funk de la cave styles. I:Cube uses to spend hours (or days even) sweating away over the perfect loop or sound, but he's realised there is no offering more perfect than truly (and honestly) capturing a moment. Lovely, lush pieces with a build that keeps on building.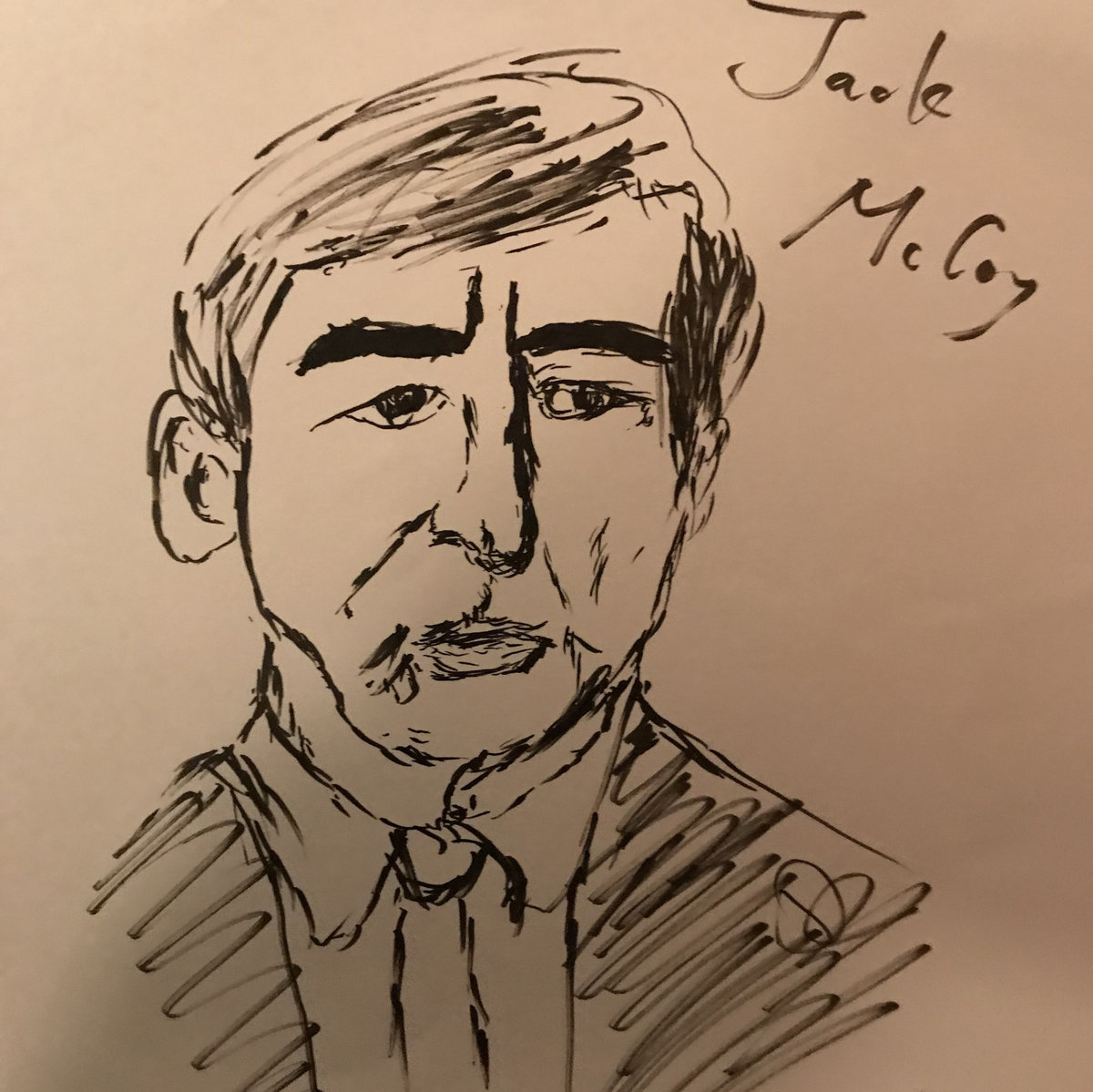 Eiko Ishibashi, "For McCoy" (Self-Released)
Two somber, reflective and beautiful composition pieces from the brilliant Japanese singer-songwriter and musician Eiko Ishibashi. Eiko has been making certified journey music for over fifteen years and if you enjoyed the depth of feeling and atmosphere she conjured up on her 2018 album "The Dream My Bones Dream" you won't be disappointed with this suite. "I can feel guilty about anything" is a sweeping thirty five minute ambient opus. On the other hand, "Ask me how I sleep at night" (clocking in at five and a half minutes) feels like a sliver of perfectly formed speakeasy jazz.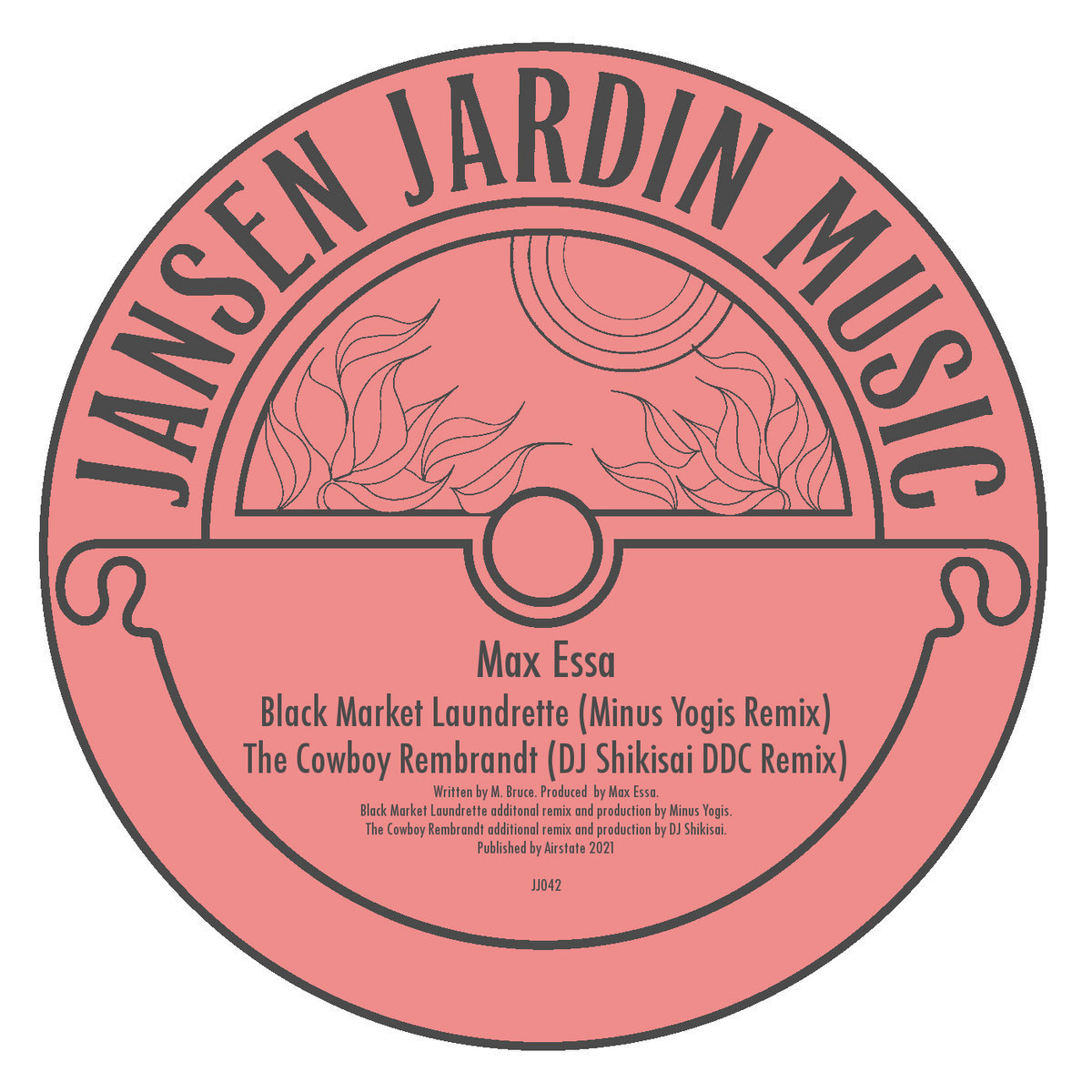 Max Essa, "Black Market Laundrette​/​The Cowboy Rembrandt Remixed" (Jansen Jardin)
I should have mentioned this last month really, Jansen Jardin boss Max Essa dials up Minus Yogis and DJ Shikisai for a couple of stellar remixes of "Black Market Laundrette/The Cowboy Rembrandt," one of his most popular 2020 releases. Minus Yoga attaches a few anti-gravity boosters to "Black Market Laundrette" and launches it into the upper atmosphere in a smooth sunrise style. DJ Shikisai challenges "The Cowboy Rembrandt" to ride into the sunset with him on a slow-motion boogie groove. Look closer at the sunset and you'll realise that, in a 80s driving video game style, it's made of 8-bit pixels. The synthesizers on this one are luxurious.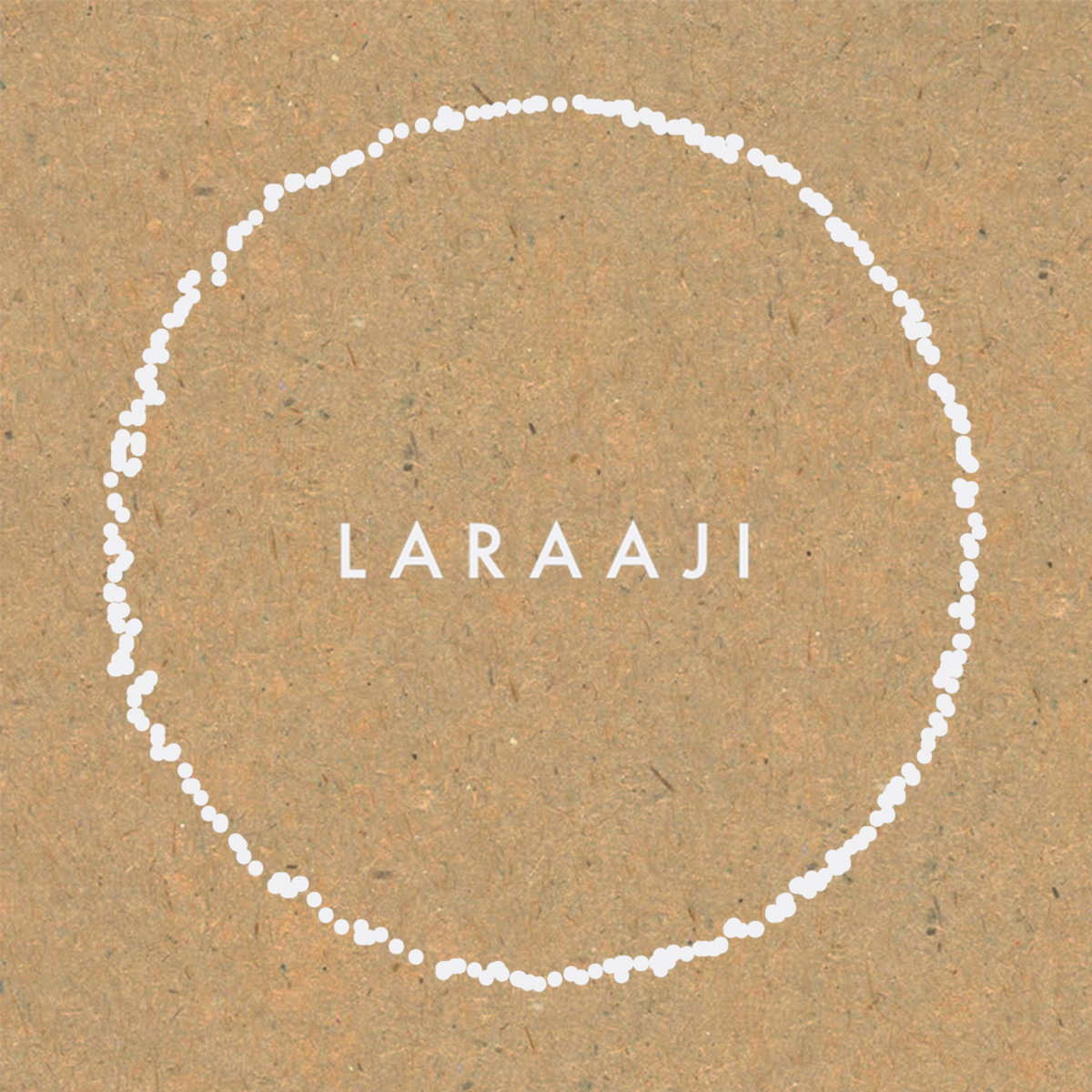 Laraaji, "The Piano Trilogy" (All Saints Records)
This one is pretty straight forward, "The Piano Trilogy" collects legendary afro-transcendentalist, musician and mystic Laraaji's three recent piano albums, "Sun Piano," "Moon Piano," and "Through Luminous Eyes." Although the triple-cassette box set version of "The Piano Trilogy" is sold out, you can still purchase the digital version. Thirty-three improvisations created to provide a positive psychological support for listeners during these pandemic days. Lovely stuff.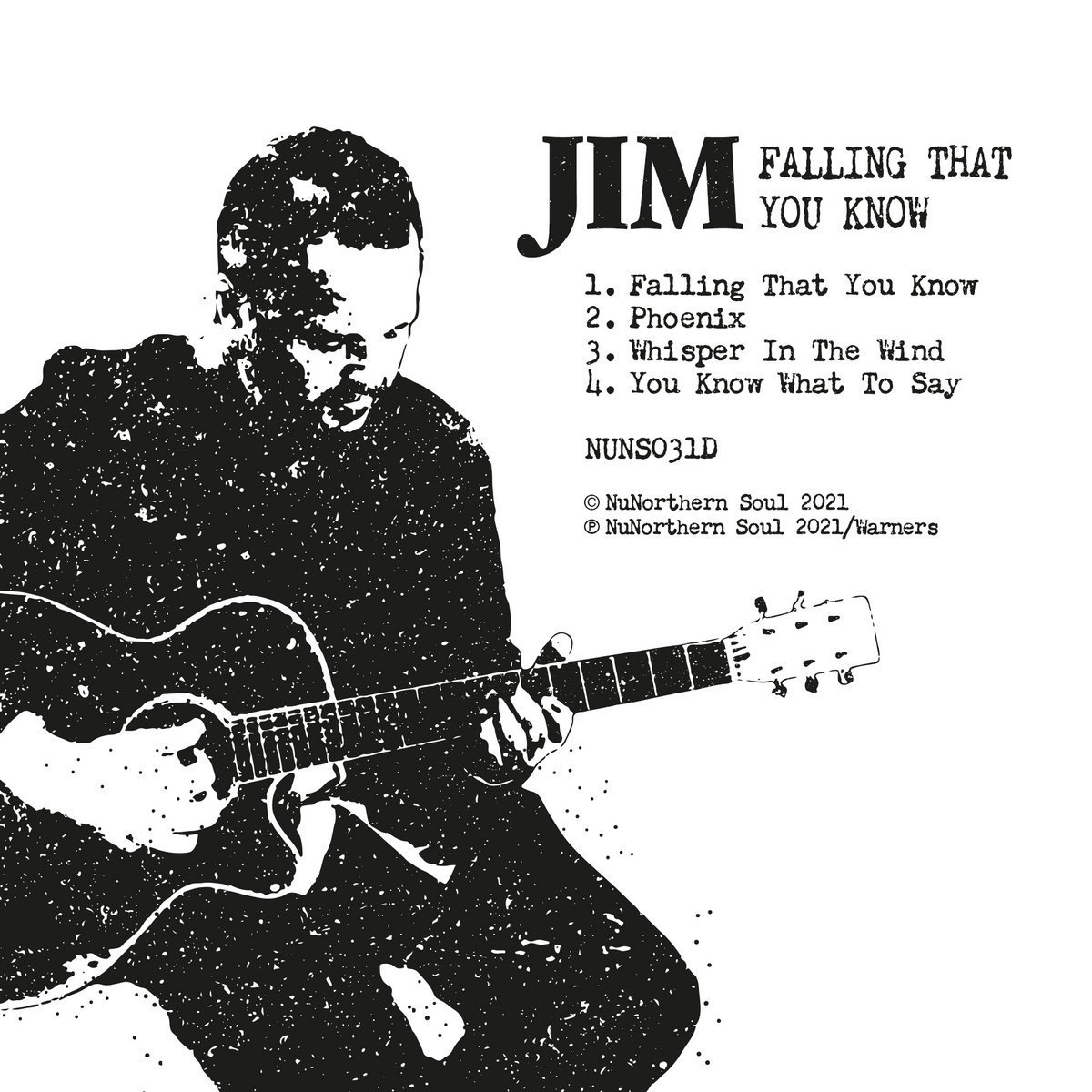 JIM, "Falling That You Know" (NuNorthern Soul)
James Baron from Nottingham's Crazy P turns his hard to the the bedsit, singer-songwriter mode with his first solo outing as JIM for NuNorthern Soul. We're talking home recordings made with acoustic guitar, piano, keyboard and some toy instruments belonging to his children, and stylistic references to Ned Doheny and Nick Drake. Small but perfectly formed, James' "Falling That You Know" EP captures that vibes that come after the vibes. Sunset and sunrise music for remembering good times past and anticipating good times yet to come.