Before I Die is a new label brought to you by Jason Boardman who has a long history of being involved with the Manchester music scene and also as 50% of the Aficionado label and party alongside Moonboots. Jason is one of those people that always turns up really interesting music that shouldn't necessarily fit but does which, let's be honest, is one of the truest forms of the balearic beat. This bodes very well for the new label. We had a chat with Jason about the label and what we should expect...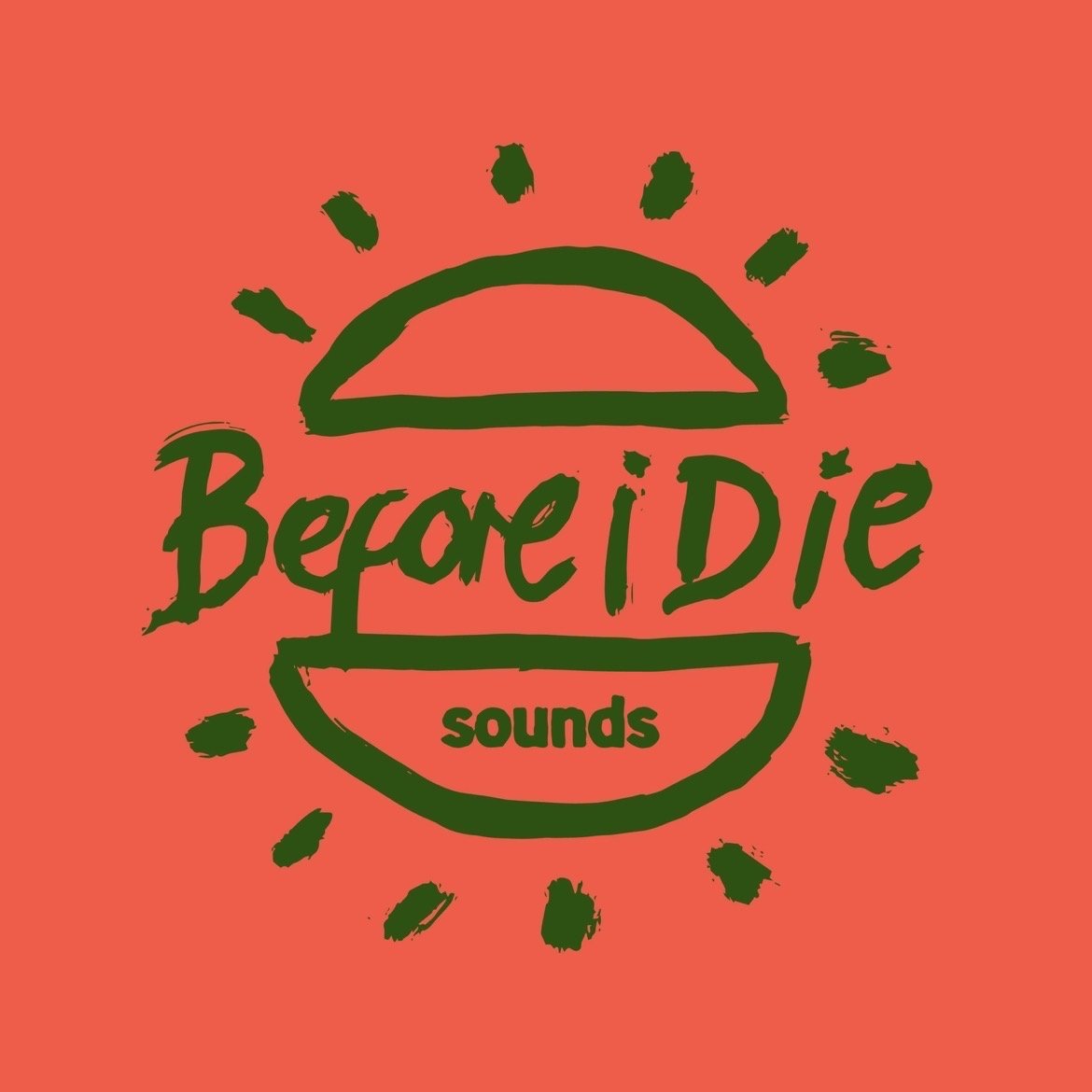 Evening. Tell us about the new label Jason... Why did you start it?
There were three main catalysts in truth, during the lockdown period I had a lot of time to reflect, I was made redundant after 18 years in the same job, so I had some money to invest and wanted to use that money to do something creative, to create something positive out of a difficult situation. I'm very passionate about artists and music and I think I have interesting ears, so I'll back myself. I wanted to create a new platform for the outsiders who may not get the opportunity to release music on a physical format and work with young designers to give them a platform. I honestly wasn't going to start a label until I met James Defty the Bass player in Tungusku, they had released 4 tracks digitally which I adored, we went for a pint and I asked him, when are you going to release a record? He said we don't have the means or the experience, so that's when I knew I had to step up, the next day I spoke to Chris Duckenfield at All Ears, we agreed a distribution deal and we were in business. So that's honestly how it all came about.
And where did the name come from?
It came pretty quickly and as I'm not getting any younger, pretty easily. I had the whole ethos of the label worked out really quickly, some people thought it was a morbid moniker, but if you know me then you'll know I'm overwhelmingly positive with an odd sense of humour.
What's the goal of the label?
The objective of the label is to release interesting records that I like and hopefully other people will like Before I Die. There's a focus on using fresh designers, (check @deedoubleyoo @bbcoooool @smallpress) and giving them an opportunity to work in the best design medium, I mean who wouldn't want to design a record sleeve? It's a collaborative process, the artists are involved at each step on everything from design of the product to signing off the masters, I'm just the glue that keeps it all together. So the goal is to give an opportunity to creatives to all work together and release a project that combines interesting and marginal music and design for people to collect and listen to.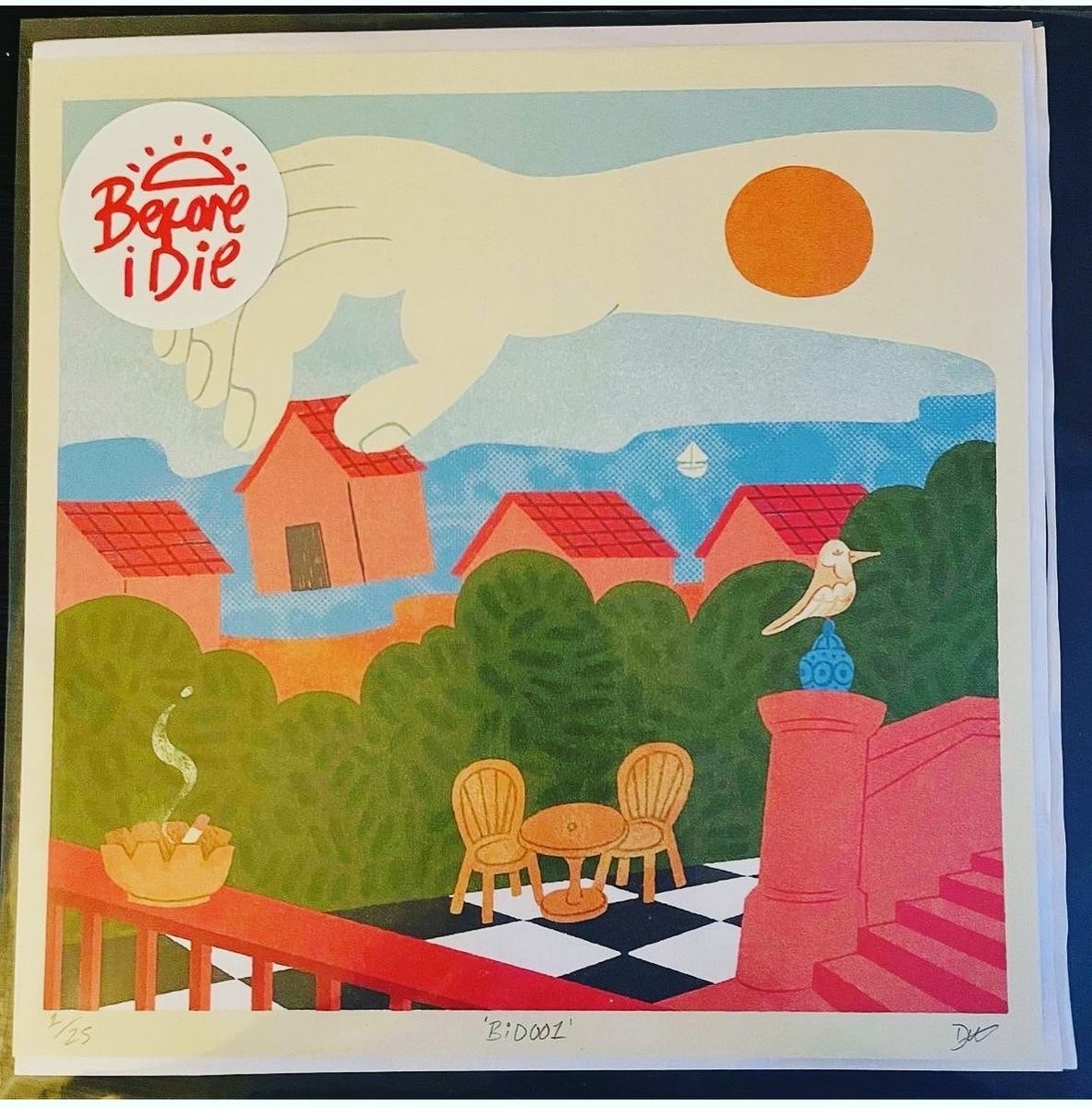 How is it going to work? Are you pressing records for each?
Yes, there will be a vinyl press of each release, is it going to work, who knows, but I'm absolutely loving putting all the elements of the release schedule together. Everything is stacked against the independent vinyl record label as is well documented, but as long as you're aware of the pitfalls and have patience and can break even as a label and have fun releasing ace records, there's no better game to be involved in.
What's your attitude like when it comes to Spotify?
I have no issue with streaming platforms, other than they should pay the artists proper royalties as they're providing them with unique content! As a functional tool it's a fine way for people to consume and discover music and if its the only way for people to listen to the artists on the label then thats better than people not listening.
Where did you find the first release?
Thanks and Praises to Bandcamp, I stumbled upon Tungusku whilst on a deep digital lockdown dive and it's changed my life for the better.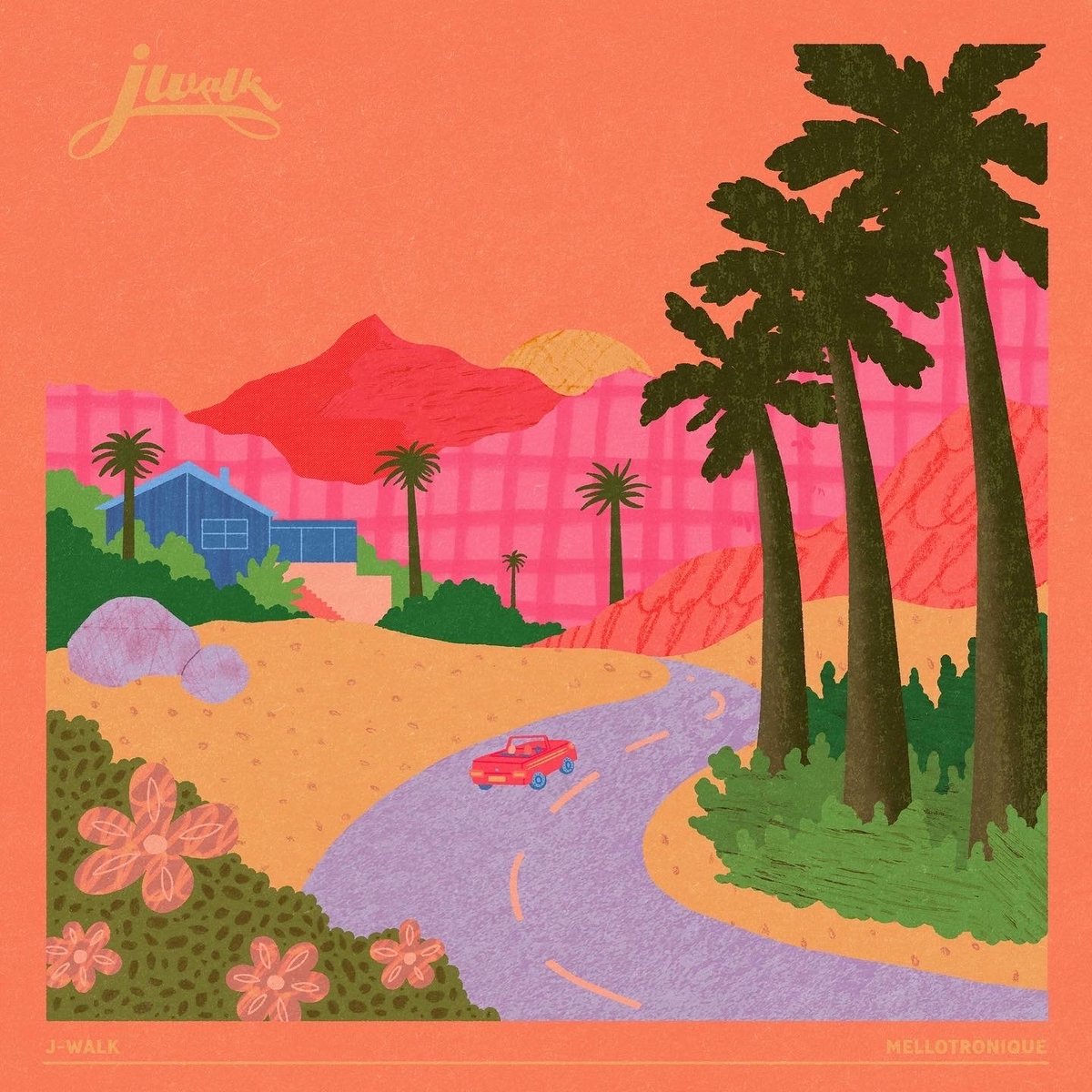 You ran Aficionado with Moonboots for a good period of time. It was a great label. Why did that end?
It's really hard running a label, people dont realise the financial pressure it puts you under, its genuinely a labour of love. We had an amazing run and I'm proud of every single record we released together on the label and it has definitely helped me with how I approach this label. Being honest it ended up not being viable for us to continue, we had achieved so much more than we thought we would, but all good things must come to an end.
Did it take you a minute to want to do it all over again? It's sort of like a break up isn't it... Takes a minute to want to make the effort again...
This question made me laugh, yes I did say to myself why the fuck are you doing this again, but music is in my blood, I'm on that never ending pathway of musical discovery and need to be involved somehow, whether that's as a DJ or as a label or whatever, coming back to lockdown that was really a gamechanger for me, it was fade away or get your hands dirty and as my passion for music is overwhelming, it was a no brainer.
What is the release you are most proud of on that label?
Thats easy to answer, Bodies Of Water - Open Rhythms , my first A & R for the label, a perfect record.
Are you guys looking at doing the club again or have you agreed to draw a line under that?
Well it's the 25th Anniversary of Aficionado this year, so watch this space, we may have some loose plans to celebrate.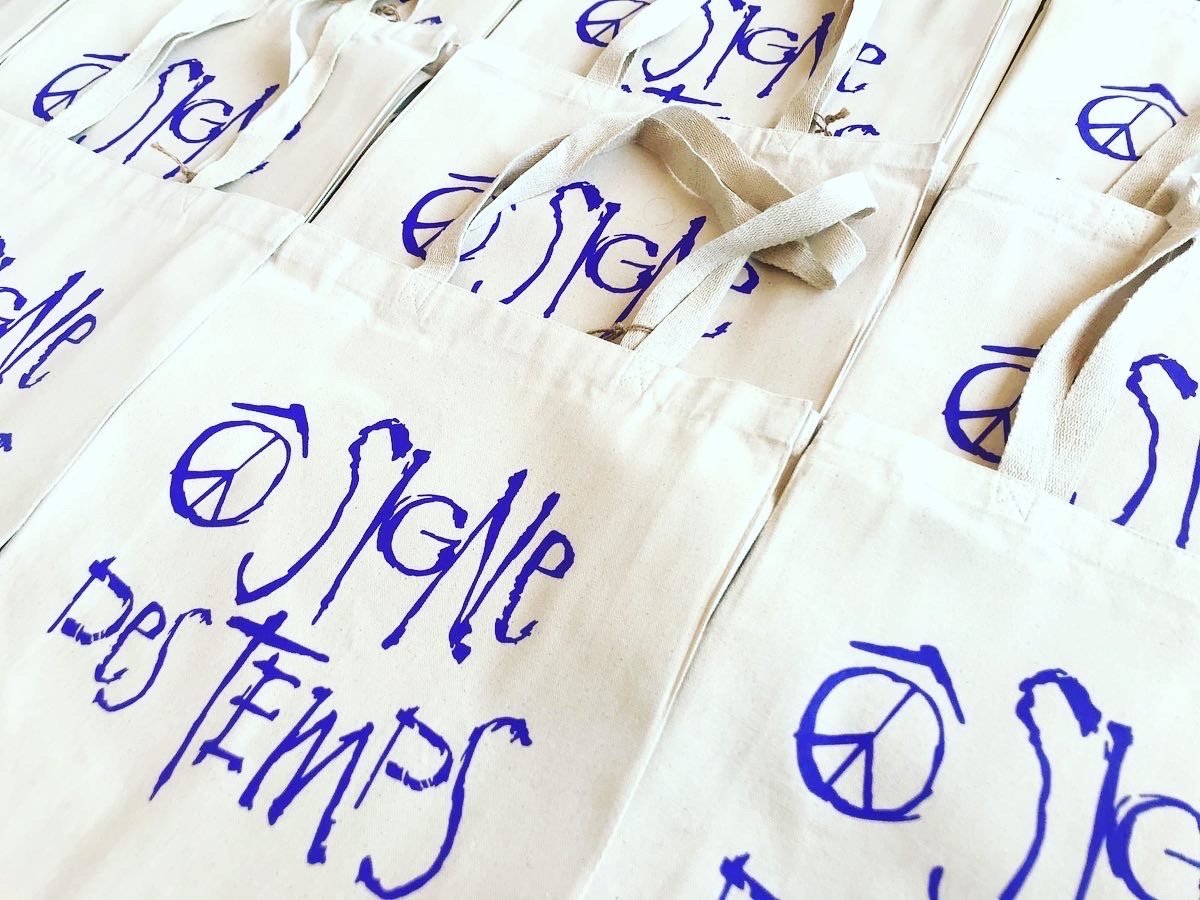 Back to the new label - if you had to pick three records that you'd love to have released on the new label what would they be?
The killer question, I'll have to narrow it down, can I have five? I would say five records that came out in 2022 that I would have like to have released on the label would have been, Suddi Raval - Transmission (I Love Acid/Balkan), Say She She - Forget Me Not (Karma Chief) , Revelation Man - Medieval Massage (fuck punk) , Cherrie Bea - Jafars 21st (Voice Notes) and the Theater Of The Virgin Ear LP.
Whats the plan ongoing? There seems to be a live element to some of the artists... Any desire to do label nights?
Theres always a desire to showcase the talents on the label, both J-Walk and Tungusku can perform live, Tungusku are playing on Tuesday 31st January at Band On The Wall in Manchester as a five piece (get tickets HERE), performing music from the Direction Of Travel EP and new unheard material. We hope to do some more label showcases as we and our artists grow, hit me up!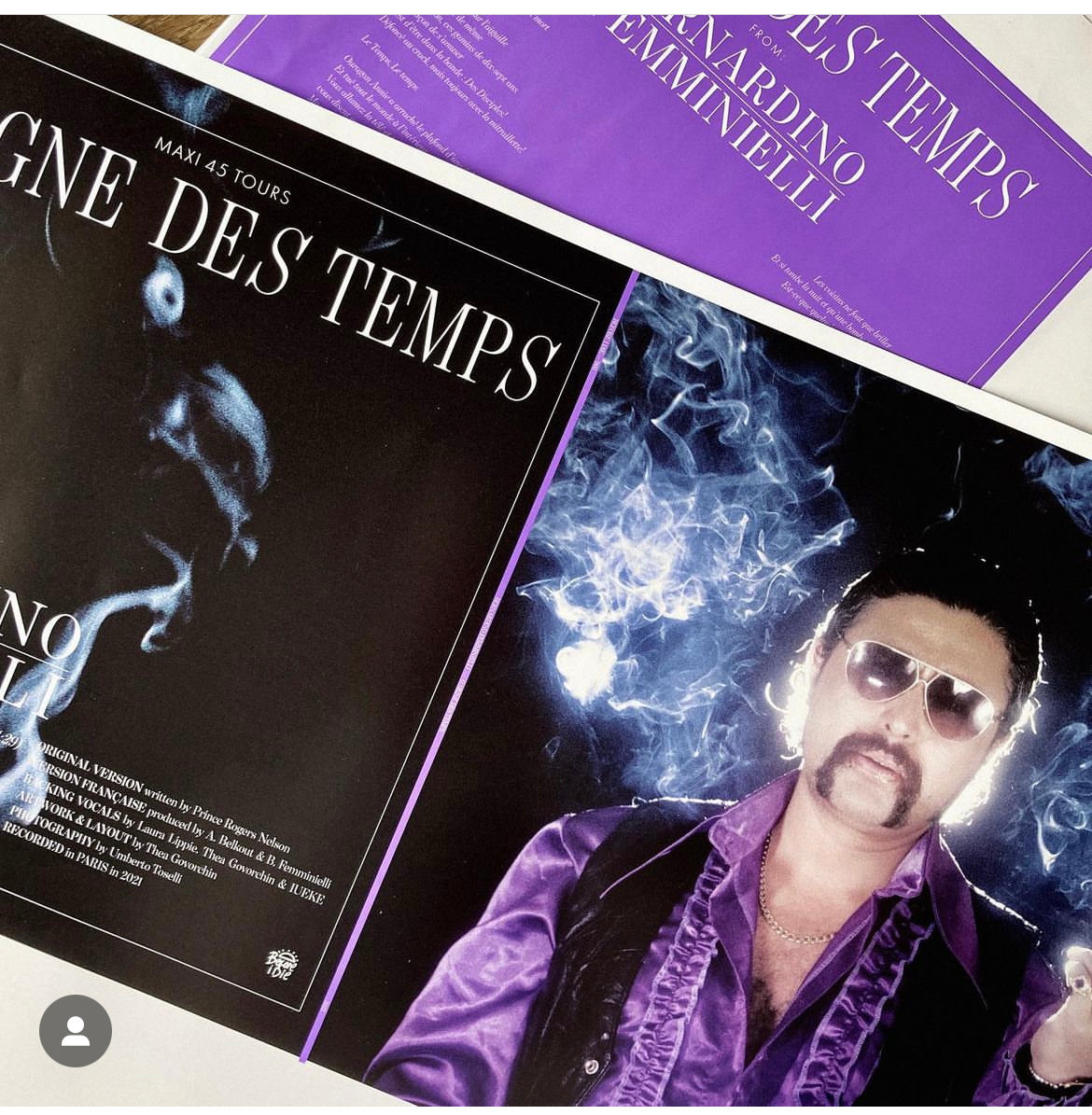 And what's coming up on the label?
The next three releases are Bernadino Femminielli's hot take on Princes Sign Of The Times ( O Signe Des temps) 003, with mixes by IUEKE from Antinote and Talking Drums, Falk And Klou - UFO - Original and Andi Hanley Rework (004) and an LP from Konformer (005) a new band from Nurnberg, were working on a new Tungusku single and there is a very exciting new J-Walk LP close to fruition, so were headed in the right direction. Were also going to be putting out some reissues on our sub label 'Before' starting with a 40th anniversary reissue of the only Khartomb single with some lost tracks and potentially remixes, hopefully I'll be around to get them out ha ha...

The label's Bandcamp is coming soon but until then you can support the artists directly by clicking HERE for J-Walk and HERE for Tunguska. You can get tickets for the label show on 31st January HERE. To follow the label click HERE for their Instagram.