Metro Riders
Europe By Night
Possible Motive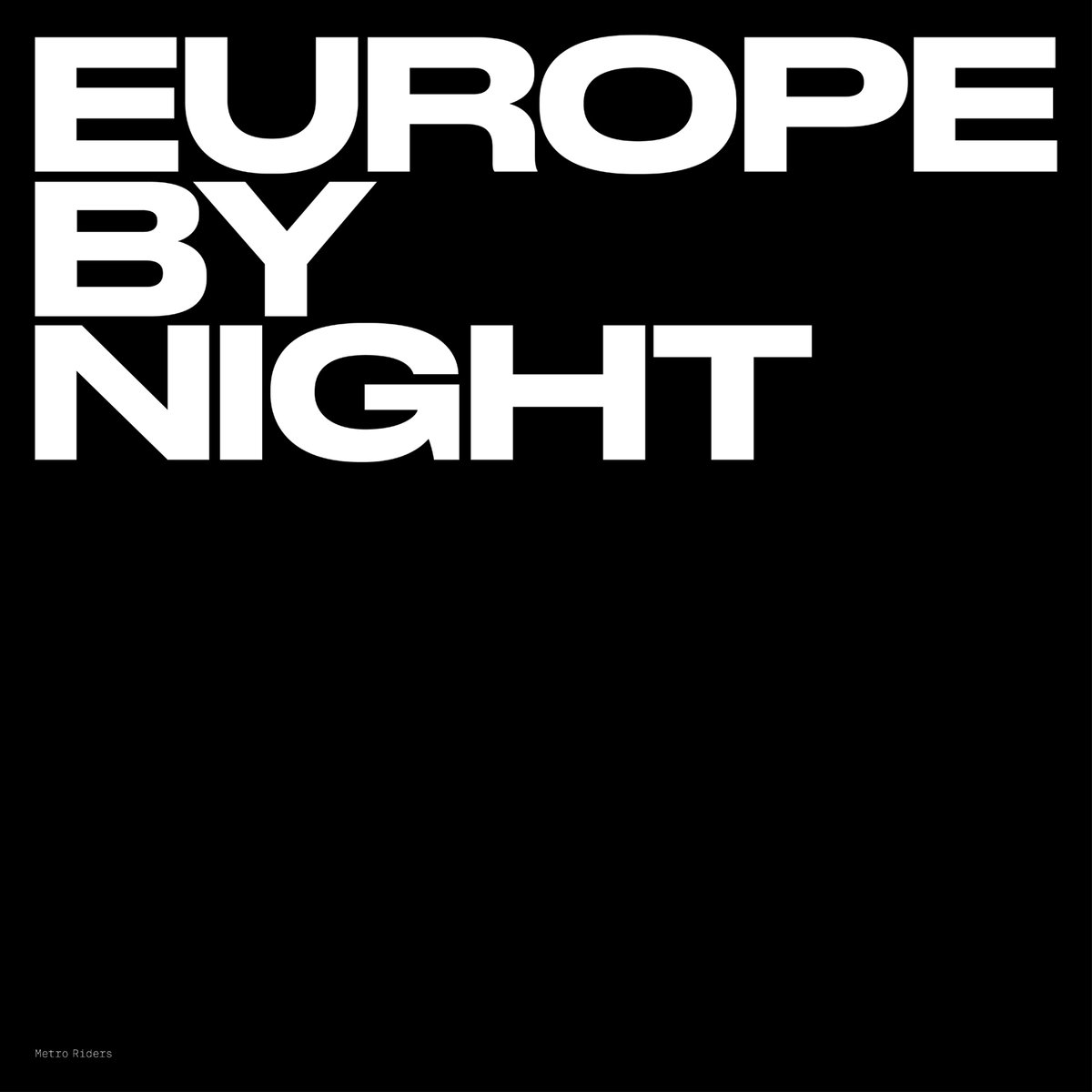 Europe By Night – alight here for the liminal zone. Dark days scored by night. Muzak for somnambulists. Embark on an after-dark excursion through winding city streets, cross-faded with underground tunnel ways, derelict underpasses, and staccato street lamps that flicker against opal night skies, dappled with neon. Future, past and present ebb and flow in time, taking the listener on a disembodied cruise through memory and introspection that chugs through the landscape like a sleeper train in transit.
Metro Riders or Metro Writers?
The artist name hints at a graffiti-oriented theme – one for the Writers – on dawn patrol, tagging up "the streets, railcars and train station platforms of Europe's capital cities. Berlin. Paris. Rome. Stockholm." Eurocrimes at night. For those who know.
However, a fanboy videotape soundtrack this ain't.
Metro Riders present a lo-fi analogue 8-tracker, lodged in the half-light between sunset and sunrise, a Tangerine Dream laced with searching melodies, looping synth lines, and introspective synth pads – lost in a yearning haze of undulating harmonies that drift in and out of consciousness. It's a contemplative work with a nostalgic retrofuturist sound palette that references early sound recording and outdated audio technology – tape media, old computer software, found sound, sampling, musique concrète – greeting it with an ethereal nod to an imagined history / lost future placed somewhere in the 80s / 90s, or tail end noughties – who knows, can't remember.
Synth highs strain against frayed surface noise, competing with the materiality of tape. Low-end synth stabs and stalking kicks deliver a giallo-flecked exercise in Carpenter-esque suspense – an affection that pokes a fat knowing finger at the avant-electronica of hauntology and screwed culture jams of vaporwave. The Metro Riders take to the urban surf, riding the heady vape waves like a young James Ferraro, hanging ten on a synthesised tide of nostalgic longing; gleaming the cube of new age noise and broken half-pipe dreams – only to leave us lost in a haze of do-nothingness.
Humanity awakes, the city yawns at dawn.
Today we fight apathy – hmm, maybe not.