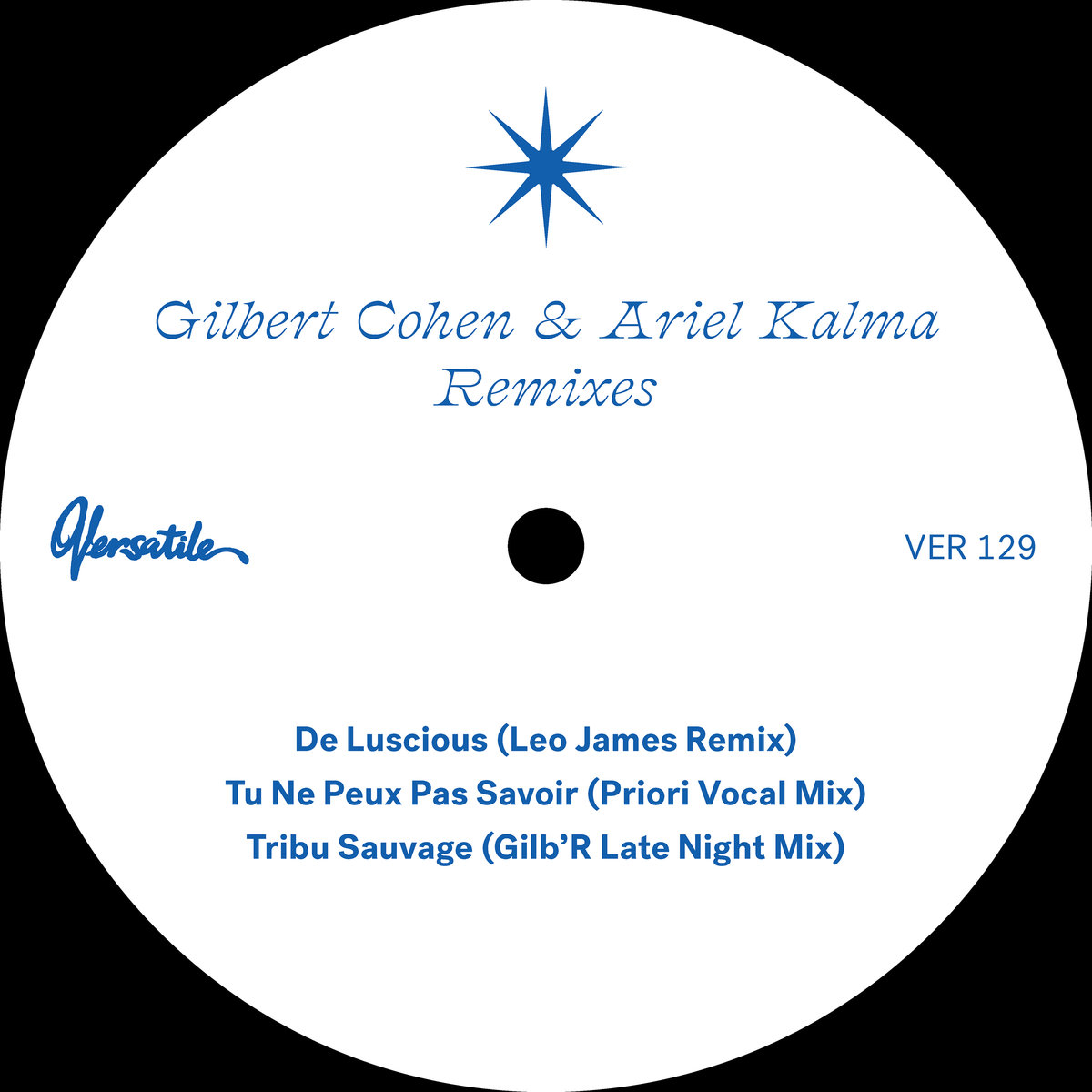 Released earlier this year, the 'Head Voices' LP was a wondrous and enigmatic affair, saturated with a lush, ritualistic aura. Produced by Gilbert Cohen (otherwise known as Versatile boss Gilb'r) and the polymath musical explorer Ariel Kalma, recorded at Kalma's home base in Australia and mixed by Cohen's Chateau Flight copilot I:Cube, the album was a journey into parts unknown—though if you were forced to pinpoint a locale, the destination would probably be somewhere between a mystical desert camp and the celestial sphere. This follow-up three-pack includes a pair of remixes which lend a revamped focus to the source material, along with Cohen's own mix of 'Tribu Sauvage,' previously only available in digital form.
For the uninitiated, that last cut is a good introduction to the 'Head Voices' sound. With what sounds like a bamboo flute weaving its way through chiming drones, percolating hand percussion and serpentine bassline, 'Tribu Sauvage' is otherworldly and more than a little trancey (in the old-school sense, needless to say.) The throbbing original version of 'Tu Ne Peux Pas Savoir', marked by buzzing bass, heavy percussion and propulsive syncopation, is fully transformed by Montreal producer Priori, who straightens out the track into a deep-house groover and adorns it with a dreamy chord progression that could melt the hardest heart. Best of all might be Leo James's take on 'De Luscious': The Body Language label head takes the track's undulating, Middle Eastern-tinged vibe and reshapes it into a slice of hypno-dub heaven, its reggae-tinged minimalism overlaid with the original's hugely emotive sax and cooing vocals. It's 13 minutes of unhurried bliss—which, really, is the best kind of bliss for these times.
You can pre-order the record HERE on Bandcamp.