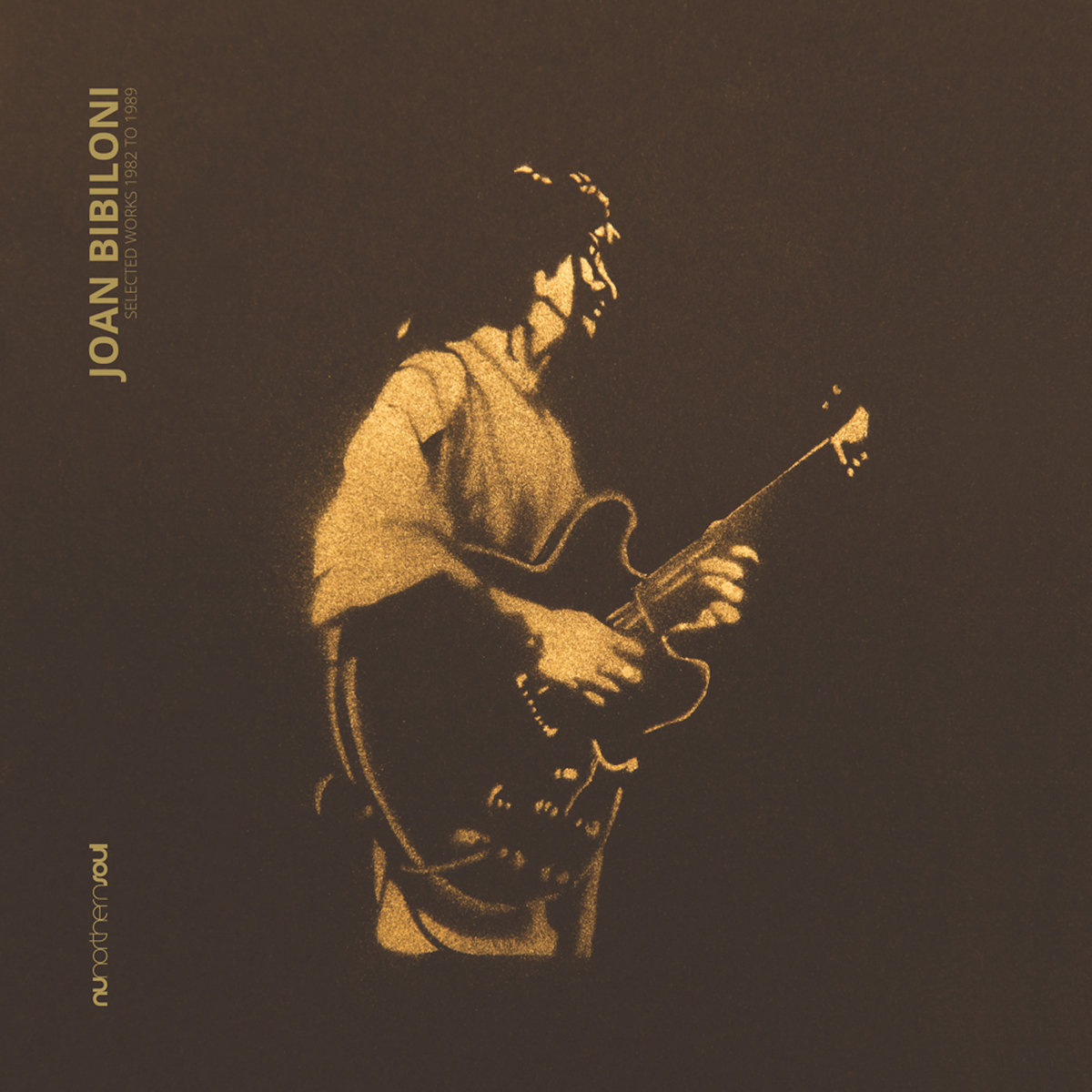 Following a similar thread to their Ryo Kawasaki compilation albums, NuNorthern Soul approaches Record Store Day 2020 with a new LP/digital release of selected works from Balearic isle guitarist Joan Bibiloni. Drawn from material Bibiloni released between 1982 and 1989, the collection offers up five of his more musically adventurous cuts which express his relationship with Mallorca and the Balearic Isles.
"Ulls Verds - Joana Lluna" (taken from his 1982 album "Joana Lluna") is an impressionistic blend of sunset guitar figures, bubbling percussion and freeflowing flutes, all dovetailing together vibrant, jazz-inflected shapes. "El Cumplaños de Jaimito" (taken from 1984's "Una Vida Llarga I Tranquila") is beachside jazz-funk with a post-disco/boogie bop and nimble solos fluttering over strutting drum machine grooves. "Lailia Laila" (also taken from 1984's "Una Vida Llarga I Tranquila") relocates Bibiloni's melodic and rhythmic impulses inside lush nature field recordings and simple, but emotionally affecting vocal refrains. "Alfonsina Y El Mar" ( taken from 1988's "A Future Smile") retools these ideas as an expansive ambient guitar workout, rollicking outdoor rhythms buried under layers of beautiful fingerwork. Finally, "Una Vida Larga I Tranquila" (taken from 1989's "Born") extends these themes into a dreamy haze of star-dusted melodics, hazy electronics, and wayfaring percussion.
Bibiloni makes music for those who seek adventure and beauty, much like his generation did when they began finding their way towards it through music, community and nature in the '70s and '80s. In the Marc Rowlands penned liner notes that come with the release, Bibiloni talks about the light and colour of the Balearic islands and their power to inspire, but thanks to his musical efforts, we can still feel that energy through song. Throw your headphones on and take a walk. The vibes will be right on time.
You can pre-order "Selected Works 1982 to 1989" in digital and LP format via bandcamp (here)