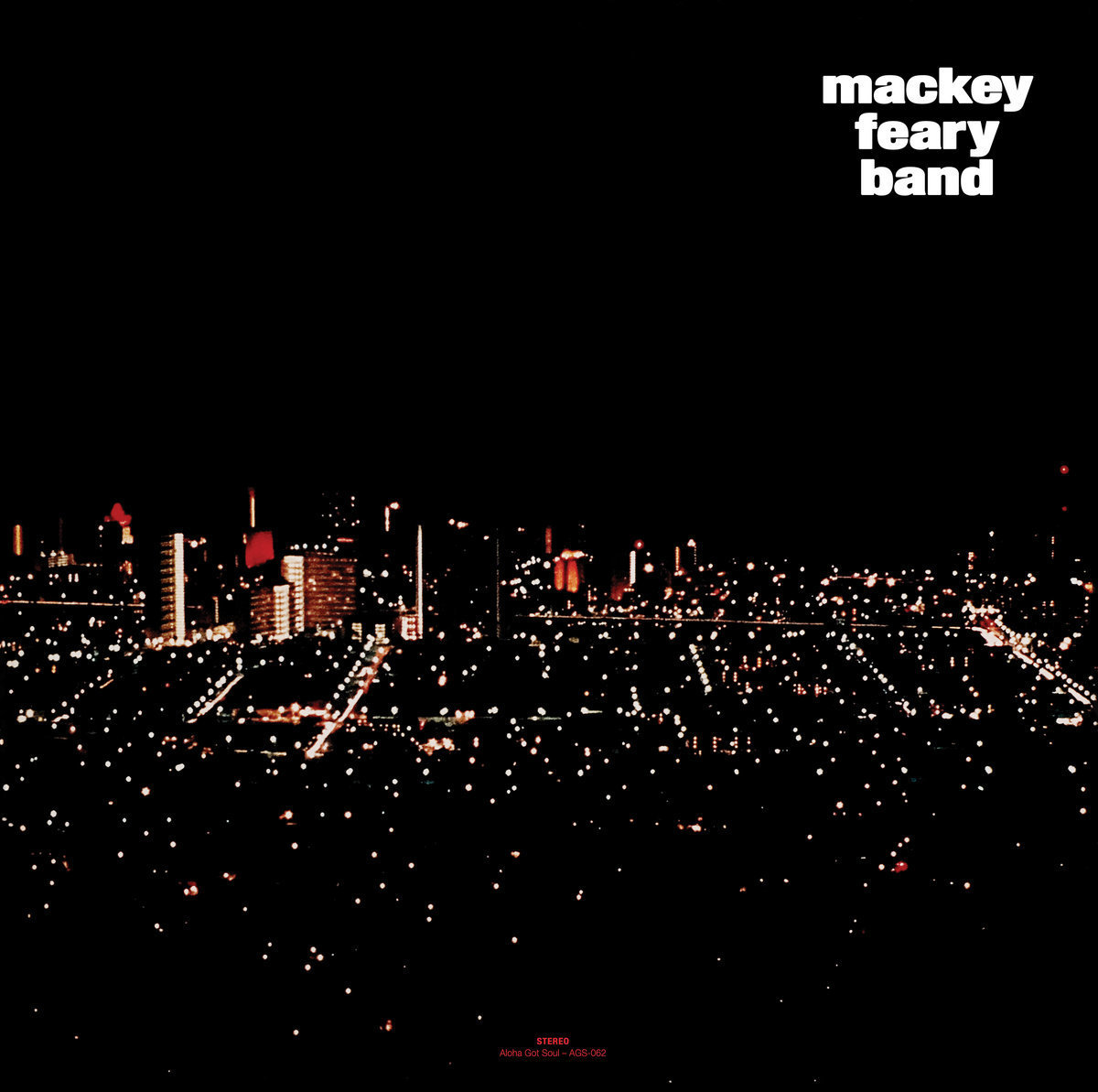 This is a special one, the self-titled debut album from Hawaiian singer-songwriter and guitarist Bryant Mackey Feary Jr's (1955-1999) Mackey Feary Band, originally released through Rainbow Records in 1978. Feary formed the Mackey Feary Band after his departure from the 1970s Hawaiian pop-rock/jazz group Kalapana, and in the process of writing and recording this debut, folded jazz, soul, rock, and rare groove together in an idyllic sunset sound that, forty three years later, remains all his own.
Feary created "Mackey Feary Band" at the Sounds of Hawaii recording studio with assistance from a who's who of the local 19070s scene including singer-songwriter Nohelani Cypriano (of "Lihue" cult fame), jazz vocalist and actress Azure McCall (of Lemuria), guitarist and producer Jimmy Funai (who worked on funky soul man Hal Bradbury's debut), and synthesiser player Gaylord Holomalia. And across it's nine songs, Feary and his collaborators weave together glistening guitar figures, lushly arranged vocals and lowriding rhythm section, all set against synthesisers that sparkle like sunlight on ocean water, last call Flugelhorn and funked-up electric clavinet. Songs of love, loss and reflection that burn with the intensity of a thousand suns while simultaneously feeling as breezy as a coastal wind on an uncomplicated day.
For Roger Bong, the founder of Honolulu-based record label Aloha Got Soul, hearing Mackey Feary Band's 'A Million Stars' as a high school student was a watershed moment. Four years later, he heard it against in a DJ Muro "Hawaiian Breaks" mixtape without a track list. Spurned on, Bong began to dive deep into the allure of 1970s/1980s Hawaiian jazz, funk, soul and R&B music with his Aloha Got Soul blog (established in 2010). In 2015, the blog became a label with the reissue of Mike Lundy's spectacular 1979 album "Rhythm of Life".
Fittingly, with the endorsement of Feary's son, Sebastian, Bong and Aloha Got Soul have just reissued Mackey Feary Band in several different vinyl LP and digital formats. If you're unfamiliar, you can listen below, or order a copy (here).