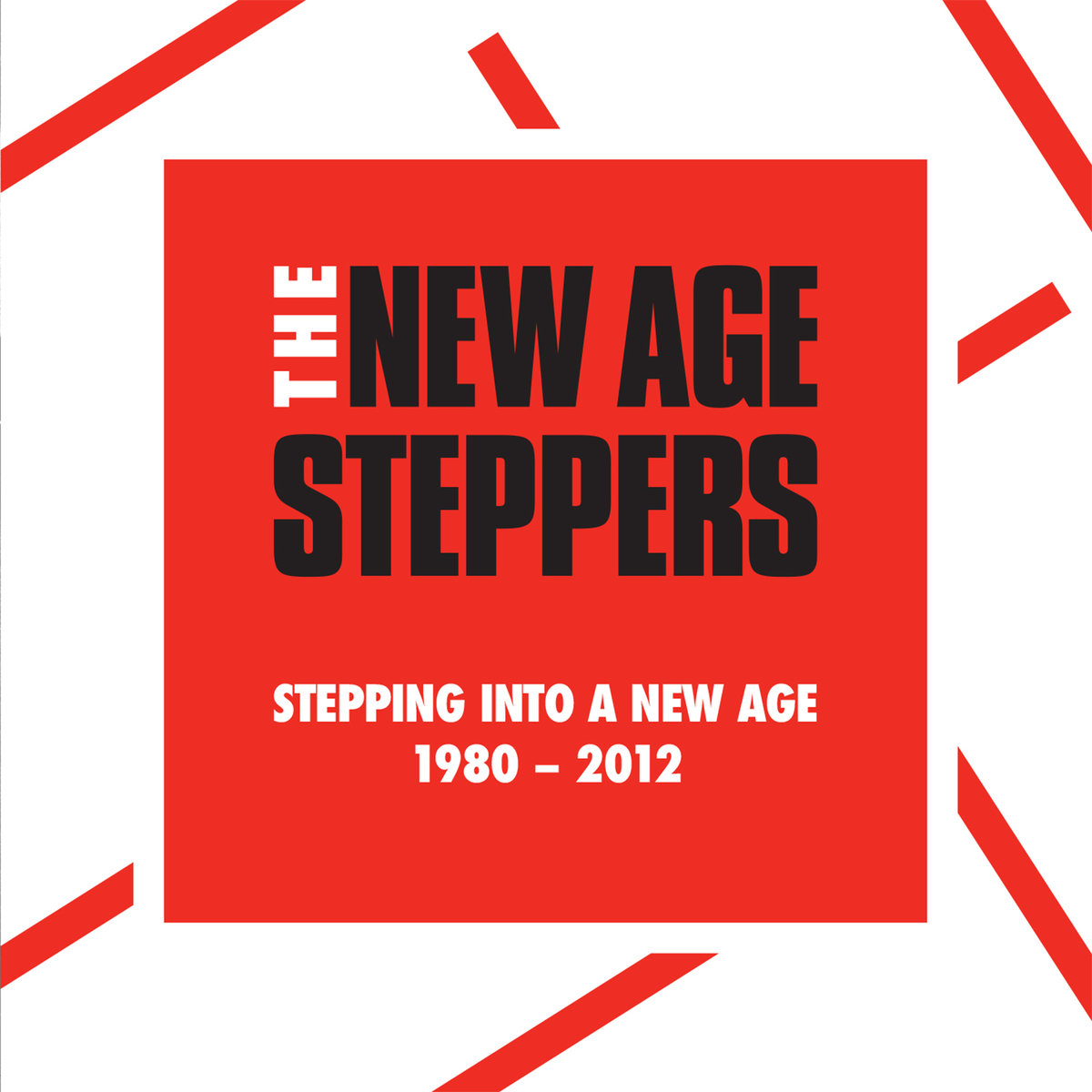 The relationship that developed between UK punk and Jamaican roots reggae in the late 70's can seem somewhat surprising on the surface as musically they sit pretty much at the opposite ends of the spectrum from each other. However they both shared a common goal in being rebel music that demanded change and once Don Letts started playing his reggae and dub 7"s at The Roxy it was love at first listening for London's punk population. Despite punk's love of reggae it took a few years before the two genres began to successfully entwine on a musical level. Punk's justified determination to avoid the bloated self-indulgence of prog rock made it initially reluctant to experiment with other musical influences. It wasn't until the turn of the 80's when punk had clearly achieved its aim of re-establishing a musical ground zero that musicians started feeling comfortable with channelling the same DIY attitude down broader and more experimental paths. The resulting post-punk movement is arguably responsible for some of the most interesting and innovative music of the last half a century and its presence continues to be felt today.
It's difficult to think of a better embodiment of post-punk's successful integration with dub and reggae than New Age Steppers. The group consisted of a loose collection of musicians from both the worlds of reggae and post-punk centred around two core members - producer Adrian Sherwood and vocalist Ari Up. Their eponymous debut album from 1981 was the first LP to be released on Sherwood's legendary On-Sound label and manages to successfully refract the bass heavy sound of Jamaican roots and dub through the rebel attitude of punk to create an entirely fresh and compelling take on the genre. This is aptly displayed by opening track 'Fade Away' in which Ari Up recontextualizes the Junior Byles roots classic into a timely politically charged anti-Thatcher anthem warning against worshipping at the feet of the false prophets of vanity and greed. Ari also provides the vocals for a dubbed out take on Bim Sherman's 'Love Forever' which Sherwood expertly stretches out into a seven minute psychedelic odyssey which is as near as you'll get to a post-punk version of lovers rock. Elsewhere additional vocals are supplied by The Pop Group's Mark Stewart who delivers a rallying cry against inequality on 'Crazy Dreams and High Ideals' and Vivien Goldman in the epic driving dub of 'Private Armies' which brings the album to a close. The remaining tracks are effectively instrumental dubs and - as far as dub goes - this is about as raw, unique and ground-breaking as you can get. Sherwood builds on King Tubby's approach of using the mixing desk as an instrument but does so with a pleasingly irreverent punk attitude to create a much starker more industrial tinged version of the genre that has become his own distinctive trademark sound. The results speak for themselves and are testament to the power of ripping up the rule book to be rewarded with music that becomes genuinely timeless.
Its successor 'Action Battlefield' followed quickly on its heels arriving on the record shelves later the same year. This time the emphasis sways more towards vocal tracks which places Ari centre stage providing her with the perfect platform to reinterpret a range of reggae classics in her own inimitable style. The set opens with a version of one of my all-time favourite Bim Sherman songs 'My Whole World.' Ari adds a refreshing sense of defiance to the track with her powerfully delivered vocals which contrast starkly with the gentle fragility of the original, satisfyingly throwing gender stereotypes out of the window in the process. Other highlights include the sunny leftfield reggae pop of 'My Love' which features the vocals of a young Neneh Cherry and calls to mind the music of another post-punk icon - Brenda Ray. There's also a uniquely brilliant rendition of Horace Andy's 'Problems' part sung in Ari's native tongue of German which again injects some welcome punk militancy to the song's message about turning your back on the world's worries. Both are delivered in extended discomix format which provides welcome space for Mr Sherwood to exercise his dubwise expertise. The stripped back, dark driving dub that forms the second half of 'Problems' is a particular personal favourite, as is 'Nuclear Zulu' which is the only stand alone dub track on the album. In true On-U fashion it provides an enthralling ride to the more experimental edges of the echo chamber where fragments of Ari's vocals appear alongside barely identifiable sound effects all dubbed within an inch of their life. As an album 'Action Battlefield' feels like the perfect companion piece to their debut in providing a more immediately accessible vocal counterpart to the largely dubwise minimalism of its predecessor.
Their third LP 'Foundation Steppers' was released two years later in 1983 after Ari had moved to Jamaica and as a result was part recorded at the legendary Channel One studios. You can feel the Jamaican sunshine seeping through the whole album and especially on opener 'Some Love' where a laidback horns section is used to transform Chaka Khan's disco anthem into a lovely slice of classic sounding roots reggae. This is further strengthened by the involvement of Bim Sherman on a number of the tracks who provides a contrasting vocal style to Ari and helps to create a more varied tonal palette. Whilst this is maybe the nearest the New Age Steppers get to a traditional reggae album the playful presence of post-punk experimentalism is still very much present and helps push the sound in some refreshingly leftfield directions. On 'Misplaced Love' Bim's bitter sweet melancholic vocals are delivered against a backdrop of eerie almost cold wave synths and on 'Stormy Weather' Ari's trademark wonky vocal delivery provides a surprising counterpart to the gently skanking reggae instrumentation. There's also the addition of a driving punky bassline to dub track '5 Dog Race' and the intriguing Far Eastern flavours found on instrumental closer 'Mandarin.' These welcome surprises mean that despite its heavy reggae influences 'Foundation Stepper' is still an album full of plenty of musical left turns that's very much in the On-U Sound experimental tradition.
Their final studio album 'Love Forever' was released after the sad loss of Ari to cancer in 2010 and was initially a CD only release from 2012, so this is its first time on vinyl. It represents another intriguing chapter in the New Age Steppers musical journey, transporting their influences into a more contemporary musical context with Sherwood's daughter Denise taking up vocal duties alongside Ari. The Jamaican influences are still very much felt throughout the record but this time it's dancehall and digital production rather than roots reggae that's the driving force. This is felt particularly on tracks such as opener 'Conquer' and the firebrand 'Musical Terrorist' which places dancehall influences within a more global electronic music framework with pleasingly poppy and accessible results in a similar realm to the output of artists like MIA. The punk influences are also still very much present on the take-no-prisoners 'My Nerves' which is possibly the most punk of any of their productions with Ari channelling her frustrations into a proper riot grrrl anthem. The energy levels also remain high on 'Wounded Animal' where the musical focus takes a shift towards full on dance floor ready electro. In contrast there are also some more reflective moments which continue to take inspiration from the roots and dub tradition such as the deep mystical 'Revelation' and the stirring instrumental 'Death Of The Trees' which brings the album to a close. It's another fascinating collection of songs that shows how the band's core musical influences of reggae and post-punk can still work within a more contemporary musical context and continue to create compelling fresh new sounds.
As with the previous reissue campaigns for African Head Charge and Dub Syndicate there is also an additional new LP 'Avant Gardening' that collects together previously unreleased versions and rarities from the On-U Sound archives. Given Sherwood's expertise at the mixing desk it probably comes as no surprise to hear that this is packed full of hidden gems that makes it as essential as the reissued studio albums, possibly even more so if (like me) you have an interest in all things dubwise. Particular highlights include the deeply funky 'Izalize' which uses the rhythm from African Head Charge's 'Snakeskin Tracksuit' to head into dubby punk-funk territory explored by bands like ESG. There's also a very welcome deejay version of 'Love Forever' featuring Jah Woosh in the form of 'Singing Love' and a great deep melodic dub of 'My Whole World' as 'Wide World Version.' This dubwise experimentalism places the collection closest to their debut album in terms of content which it even surpasses at points in terms of its radical approach. Tracks such as 'I Scream (Rimshot)' which manipulate Ari's vocals beyond recognition and the sampledelic experimental dub of 'May I Version' are classic examples of On-U Sound at its most cutting edge and revolutionary. This all goes towards making 'Avant Gardening' an essential new addition to the On-U Sound catalogue and a fitting addendum to the New Age Steppers story.
Whilst any of these five fine albums stand strong as standalone pieces it's when listening to them as a whole that you come to appreciate the New Age Steppers' achievements in joining the musical dots between Jamaican dub and reggae and UK post-punk and electronic experimentalism. By doing so they set in motion a healthy musical relationship which still yields dividends today and continues to deliver on the On-U Sound promise of 'Disturbing The Comfortable, Comforting The Disturbed.'
'The New Age Steppers,' 'Action Battlefield,' 'Foundation Steppers,' 'Love Forever' and 'Avant Gardening' are out this Friday (19th March) on On-U Sound and available from Bandcamp, the On-U Sound website and all good record shops.