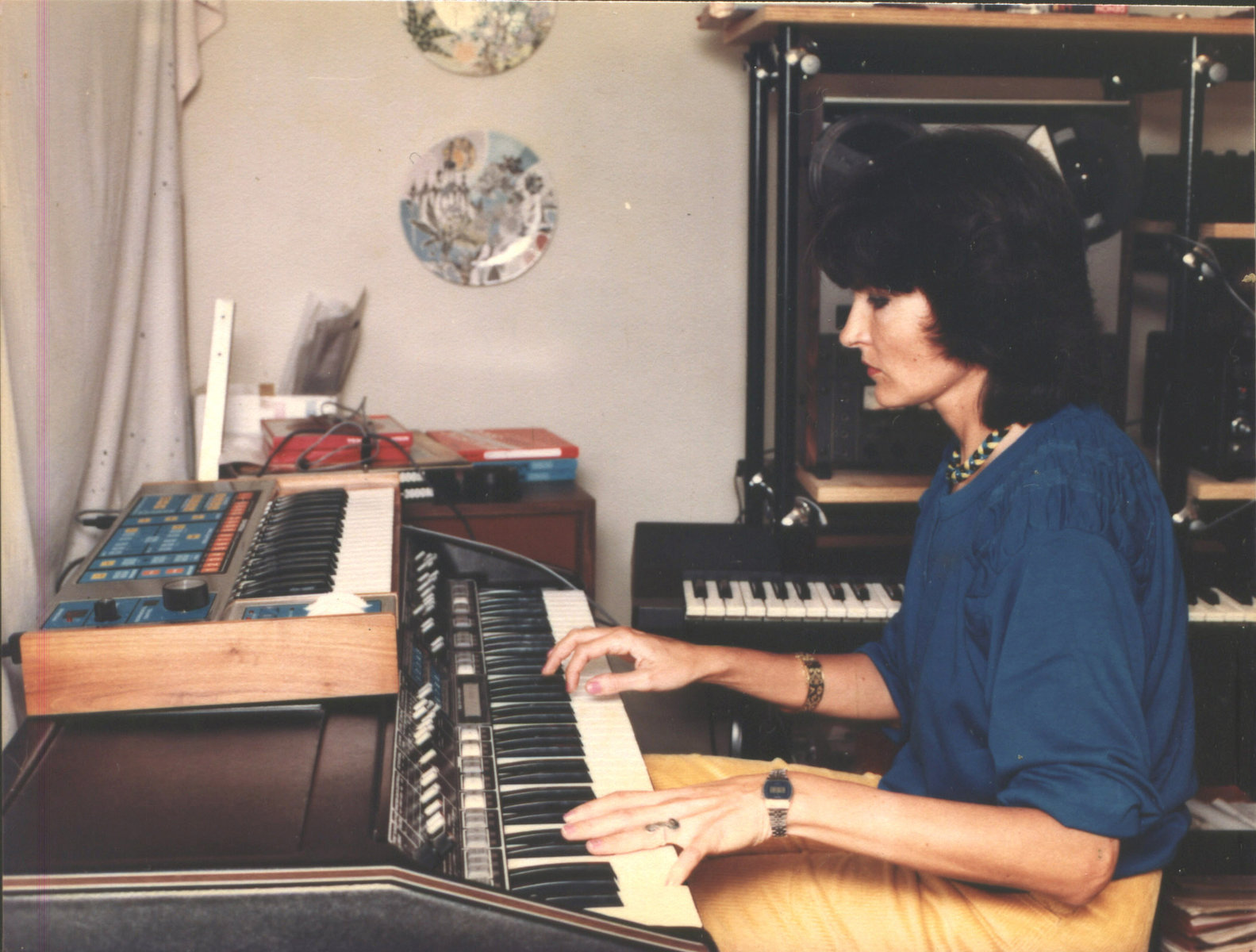 In 2020, director Lisa Rovner released her debut documentary film, Sisters With Transistors. Made up of archival footage, testimonies and narration from Laurie Anderson, Sisters With Transistors told the stories of a generation of American and European women who worked as part of the vanguard in the early days of electronic music. Maryanne Amacher, Bebe Barron, Suzanne Ciani, Delia Derbyshire, Pauline Oliveros, Daphne Oram, Éliane Radigue, Clara Rockmore, Wendy Carlos and Laurie Spiegel.
At the time, I remember watching Sisters With Transistors and thinking that although it was brilliant, Rovner had missed a trick or two. Where were the stories of these women's peers from across Asia, Africa, Latin America and beyond? Since then, thanks to the work of journalists and reissue labels, more and more of these valuable and often invisible stories have been coming to light. This is the context within which I found myself listening to "Aquatic and Other Worlds", a collection of pieces of spellbinding electronic synthesiser music recorded by the low-profile Venezuelan electronica pioneer Oksana Linde between 1983-and 1989.
Now seventy-four years old, Linde was born in Caracas, Venezuela, in 1948, to parents who had recently immigrated from Ukraine. Her family instilled a passion for language, music, and culture in her growing up. Self-taught on piano, she spent her university years playing film themes, bossa nova and classic jazz with a group of musicians before settling into working and family life. As the eighties dawned, Linde was entering her early thirties and working in a research lab, where she was exposed to a range of toxins.
After health issues set in, she stopped working, borrowed a Polymoog synthesiser and began exploring the compositional possibilities it offered. Not long after, Linde acquired enough additional equipment to set up a small home studio. Between 1984 and 1986, she recorded more than thirty pieces of music, in the process mapping out an immersive universe of sound.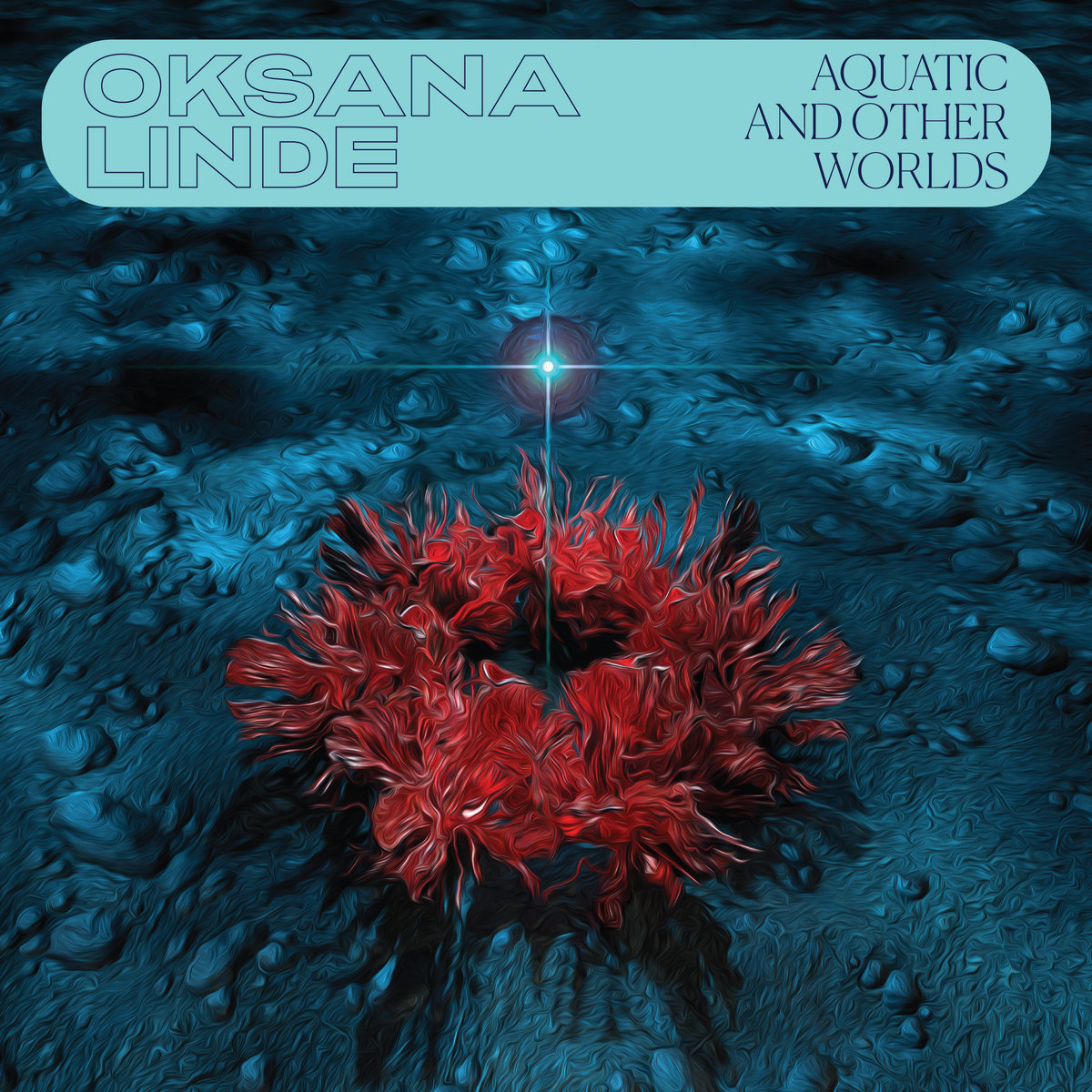 Equal parts futuristic sci-fi soundtrack and folkloric ambient, her compositional heyday coincided with the emergence of a new scene of Venezuelan electronic synthesiser music. Prominent figures of the day included Ángel Rada, Miguel Noya, Musikautomatika, Vinicio Adames, Oscar Caraballo, Aitor Goyarrola and Jacky Schreiber, many of who have also benefitted culturally from being the subjects of archival reissues releases in recent years.
Linde, however, settled with composing for television and theatre due to motherhood, marriage, and other family commitments. That said, in 1985, her dreamy miniature 'Mariposas Acuáticas' was released overseas on a compilation by the French label Hawaii. As the decades passed, the obscure cult and legend of Oksana Linde grew.
Across twelve tracks, "Aquatic and Other Worlds" makes a compelling case for why Linde should be considered alongside the cast of electronic musicians who populated Sisters With Transistors. She's not alone either, far from it. As Latin America enters the spotlight, similar figures such as Graciela Castillo and Hilda Dianda (Argentina), Marlene Migliari (Brazil), and Jacqueline Nova (Colombia) are beginning to get the recognition they deserve. Sometimes, if you look hard enough, you'll find some of the futures you're seeking in the echoes of the past.
Aquatic and Other Worlds is out now in vinyl and digital formats through Buh Records (order here)