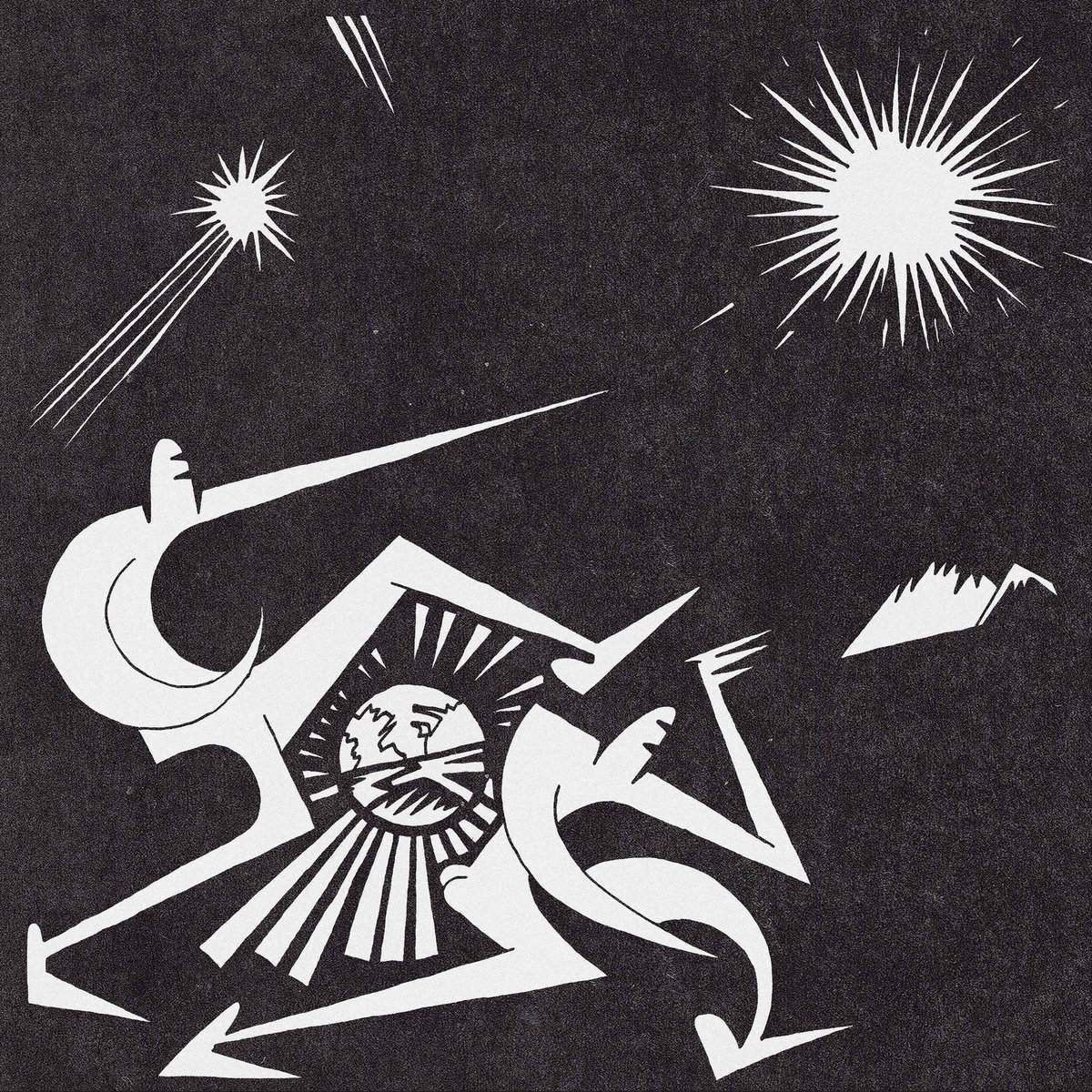 Following on from Psychedelic Digestion Therapy's self-titled LP, "Pantangle" by Dublin-based producer t-woc is the second full-length release of new music from Ben Steven's antipodean label Strangelove Music. Over the course of six fully fleshed out tracks, t-woc dives into a similar "What you call it?" headspace to the one accessed through his contributions to compilation album releases from the Emotional Response and Macadam Mambo labels.
For the sake of an attempt of triangulation, we're talking about the hallmarks of a digger who approaches the sonic possibilities of the world with a sense of musical wonder. Anatolian melodies, Lovers Rock, Caribbean steel drums, UK bass sound system signatures, experimental dub and various motifs from across Northwest Africa.
Some of the tracks on "Pantangle" were created pre-lockdown at an artist residency in The Dock in County Leitrim, while others are more insular, internal world expressions. Beginning with 'Crazy Bronco', t-woc rubs a locksteady Special Touch/TSR Recordings style groove against airy melodic-led percussion and growing bass squelches, before going for a more spare and spacious on 'Ci Vi'.
'Kasioso' takes things down a similar path, but with a hypnotic pimp strut, kinda like a beat scene reimagination of the minimalist synth-funk The Neptunes' crafted for Snoop Dogg in the early 2000s. Directly after, 'Midnight Magic' - the emotional centerpiece of the record - sees t-woc and vocalist Joni putting a twitching steel drum twist on a cover of Junior Delgado's roots reggae classic. From their 'Weirum' and 'Goddy' close things out in squelchy and ascendant styles.
Immaculately programmed and sequenced, "Pantangle" serves as both a set of understated dancefloor weapons, and a shapeshifting journey through t-woc's interpretation and understanding of the musical worlds that haunt his daydreams and imagination. It's escapism, but it's also viscerally placed in the moment. Heft and lightness in equal measure.
"Pantangle" is out now through Strangelove Music in vinyl and digital formats (order here)