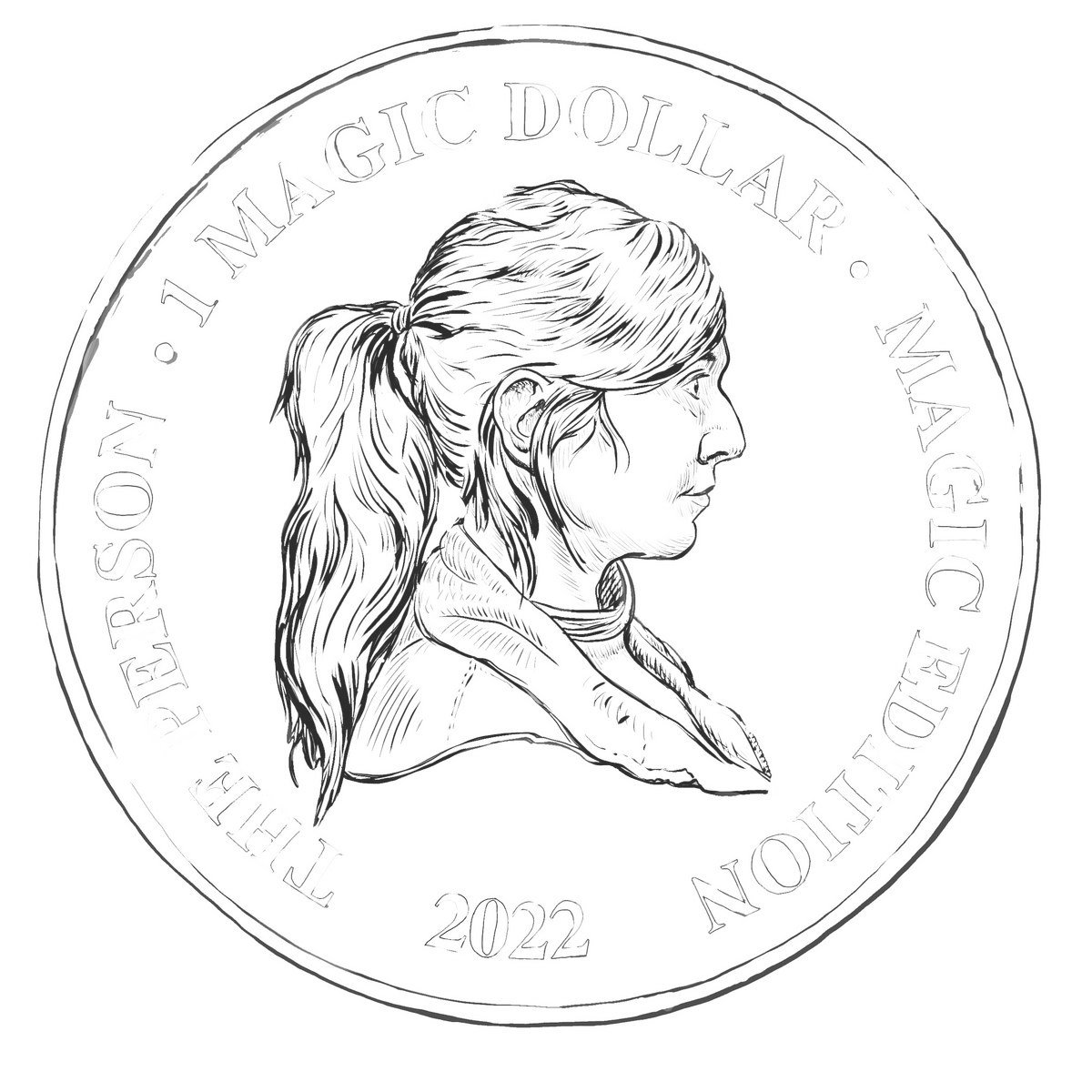 In a team-up moment that will surprise few and delight many, Melbourne composer, vocalist and producer Minna Wight, aka The Person has returned to Basso's Growing Bin Records for a new release, the MAGIC $ EP. Depending on how closely you've been paying attention, you might have been first introduced to Wight via the glossy and aspirational synth-dance sounds of Steaming Jeans or her first two projects as The Person, Kiosk (2015) and Tide Life (2021). Playful and escapist, Tide Life was a journey through a dub, boogie, synth and pop mutated landscape of Snail Cafes, Elastic Shoes, Nice Feelings and Moonee Puddles.
For the MAGIC $ EP, Wight goes concise, serving up four new tracks and a remix of the title track, served up by fellow Melbournite George Hysteric. This time around, she's putting an antipodean twist on Italo Disco. On 'MAGIC $', she blends cosmic synthesisers with a strutting groove, whoomp whoomp bass, psychedelic incidentals, and a spellbinding siren call vocal. This one won't make you crash on the rocks, but it will definitely summon you to the dancefloor. Up next on 'THE PERSON', Wight weaves together a silicon-soul dreamscape for lucid dreamers and lovers of those noises The Transformers make when they transform. It's more of a ballad than a bop, but I'd definitely drop it during the hour before closing. From there, Hysteric's Cheap Infinity Mix adds more syncopation, shuffle and percussion to the EP's title track before Wight closes the EP out on a neon-lit Australian electro-rock tip with 'GO TO WORK'.
When you add everything up, the MAGIC $ EP is a small but perfectly formed embarrassment of riches of the body and the mind. There's no wasted gestures or moments here, just good times from beginning to end. Front to back, Wight starts like she intends to finish. It's all class, class, class.
The MAGIC $ EP is out now in vinyl and digital formats through Growing Bin Records (order the vinyl here)