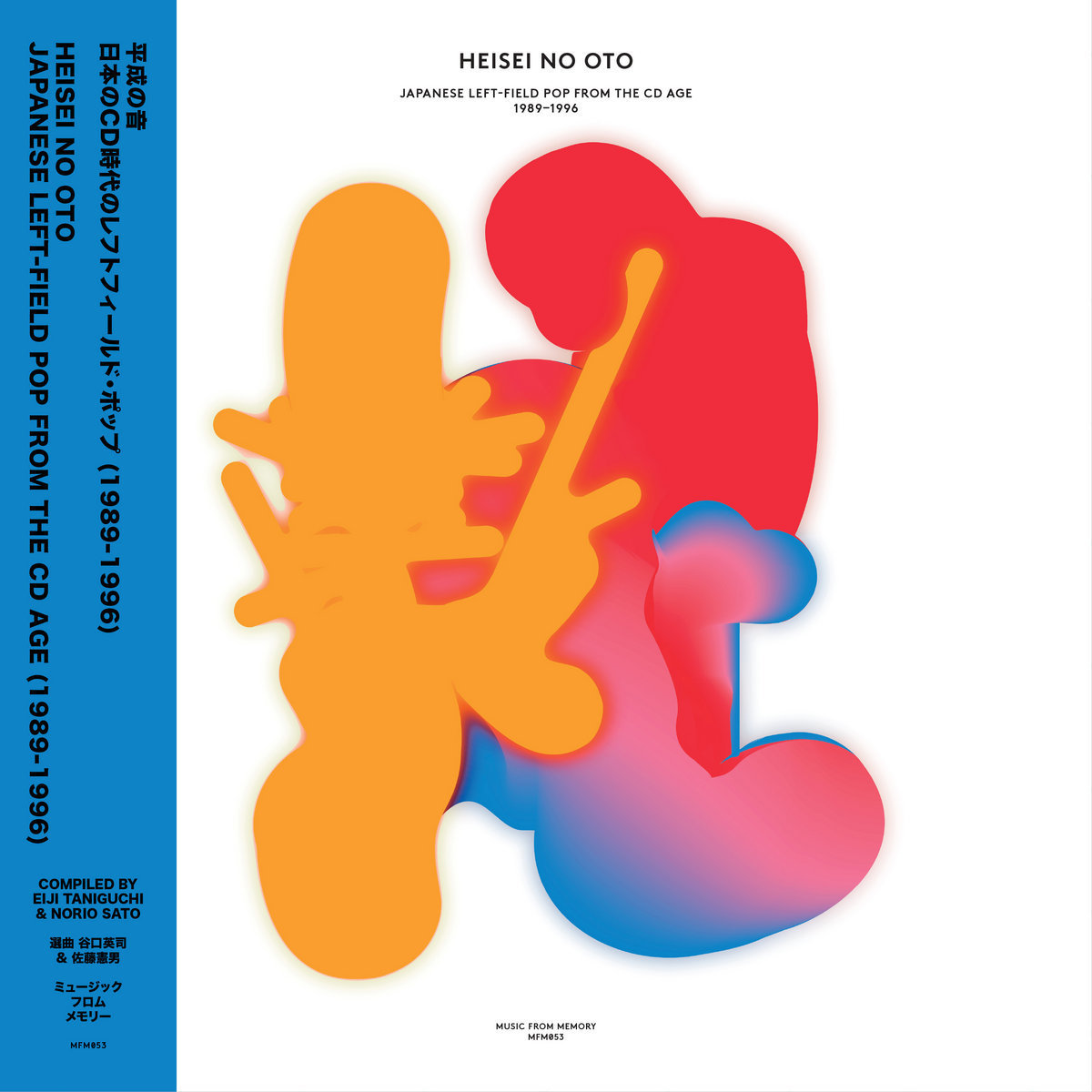 This is the good stuff. On paper, Osaka record store owners Eiji Taniguchi and Norio Sato (of Revelation Time and Rare Groove, respectively), teaming up with Music From Memory to compile a collection of rare Japanese gems from the CD age sounds like a good idea. Still, all it takes is one listen (or even half a listen) through "Heisei No Oto: Japanese Left​-​field Pop From The CD Age, 1989​-​1996" to realise that it isn't just a good idea; it's a great idea. Actually, let's call it a sublime idea.
Over the course of two different tracklistings (digital and double vinyl, you know, licensing stuff), the diggers who introduced a lot of our favourite diggers to the deeper sounds of Japanese ambient, jazz, new wave and city-pop, offer up an embarrassment of riches from a mixture of relative unknowns, marque names such as Haruomi Hosono and Toshifumi Hinata, and figures who sit somewhere in-between like the remarkable jazz-fusion artist Ichiko Hashimoto.
Opening with the lush rhythmic-environmental sounds of producer Jun Sato's "Lorang" and Fumihiro Murakami's "Miko", "Heisei No Oto: Japanese Left​-​field Pop From The CD Age, 1989​-​1996" unfolds into a soft-focus journey. Ducking and weaving between dreamy lounge and Bossa Nova style excursions like Ichiko Hashimoto's remarkable "L'Ete", Dido's "Mermaid", Kina Tomoko's "Ink" and easy-listening city-pop and Kankyō Ongaku adjacent abstractions, the compilation opens up a whole new set of pathways for Japanese music fans to explore.
Right now, your best shot is probably grabbing the digital version on Bandcamp, but Music From Memory is currently in the process of repressing the 2xLP version and putting together a 2xCD version as well. I recommend keeping your eyes and ears peeled for the LP version if you haven't been able to nab a copy yet. It's going to be exciting to see what sort of releases branch off from this one. I'm hoping for a reissue of Ichiko Hashimoto's 1989 album "D.M."