So a new thing here... We asked the forum if they fancied reviewing some records and a few people have said yes so sort of by committee we thought we'd do something good as things by committee are generally pretty bad... So we put up a call on the forum for people and first batch we got Guy, Howler, MGG (aka Mario) and Deep Concentration. We gave them three releases to review from Paramida, the Heels & Souls crew and Jexopolis and here's what they said...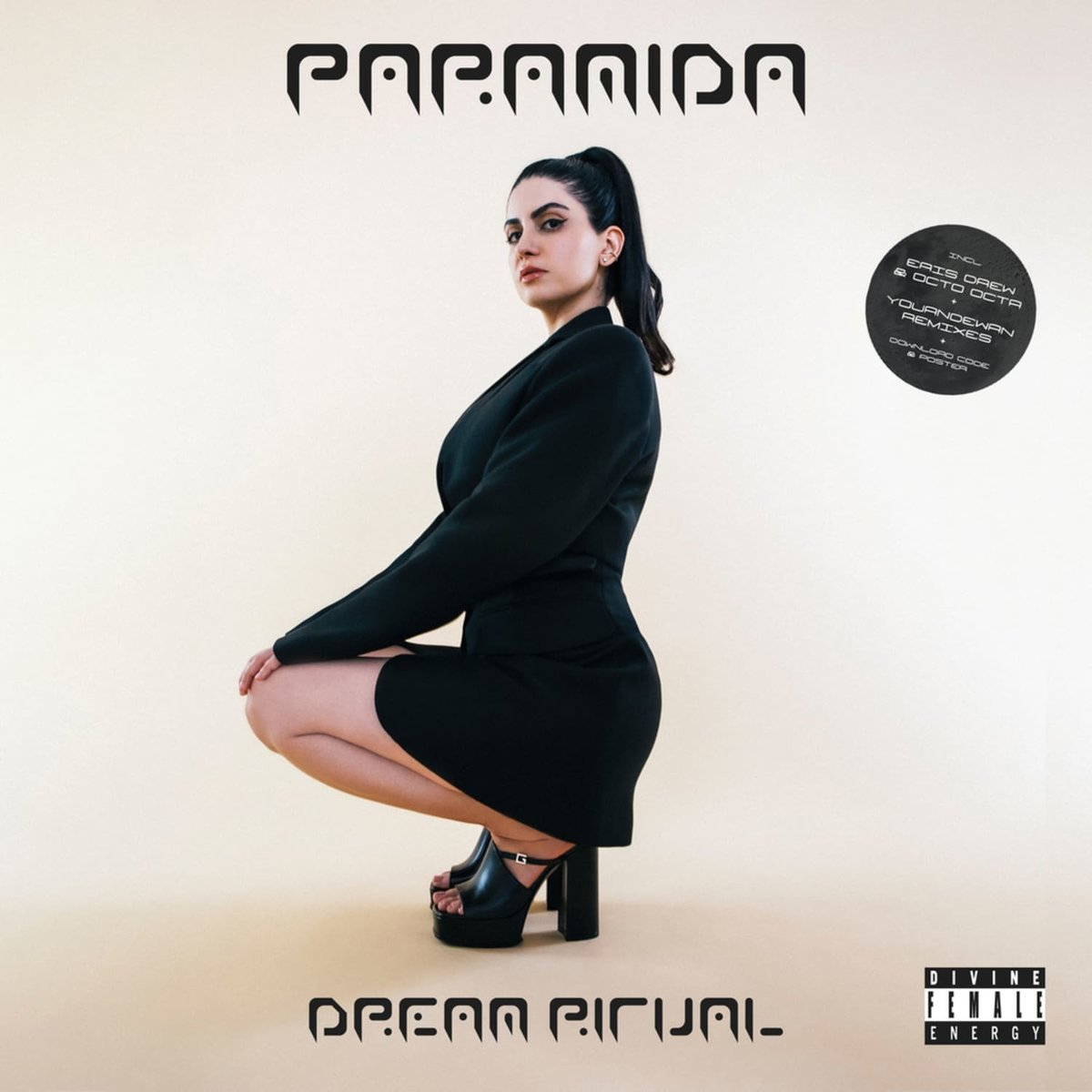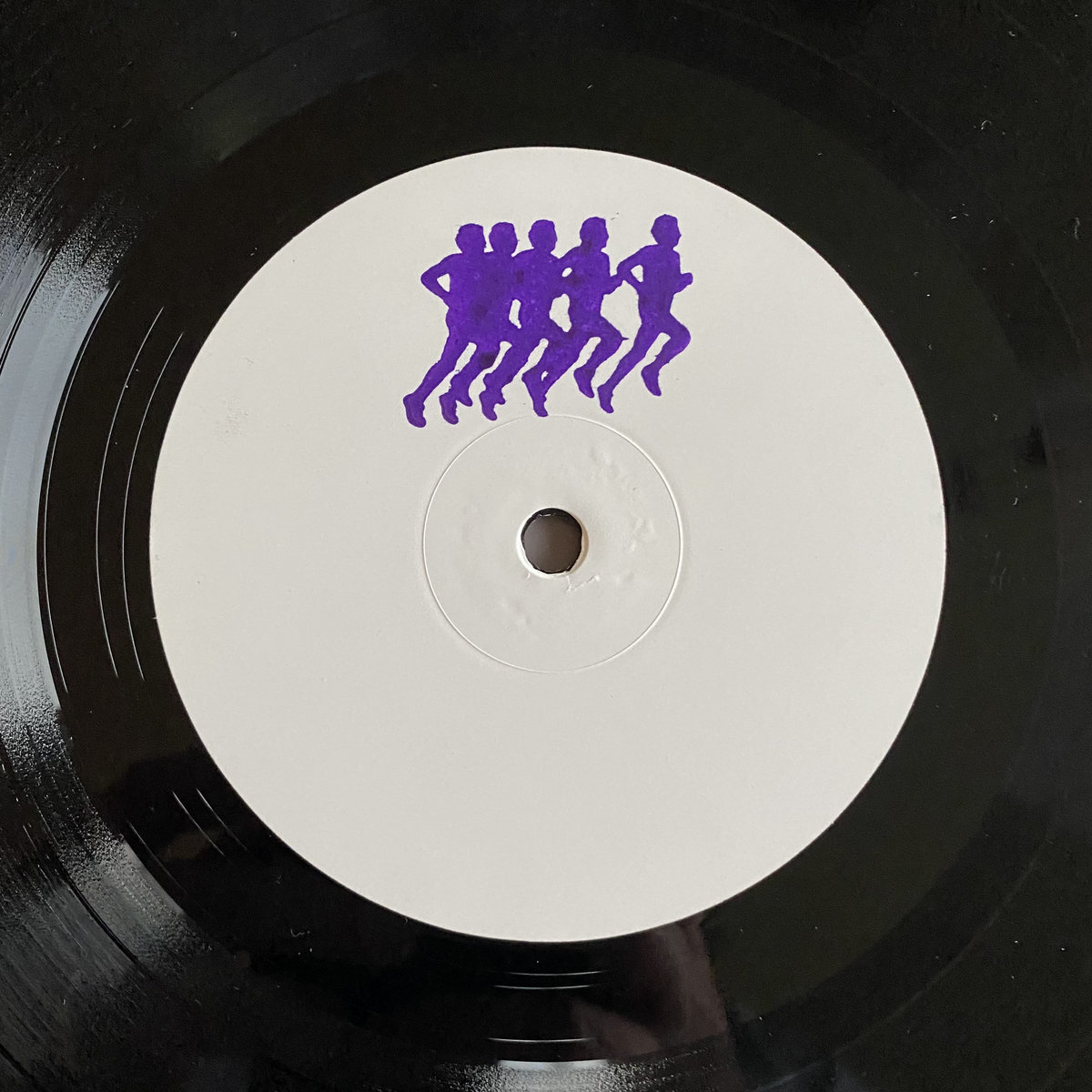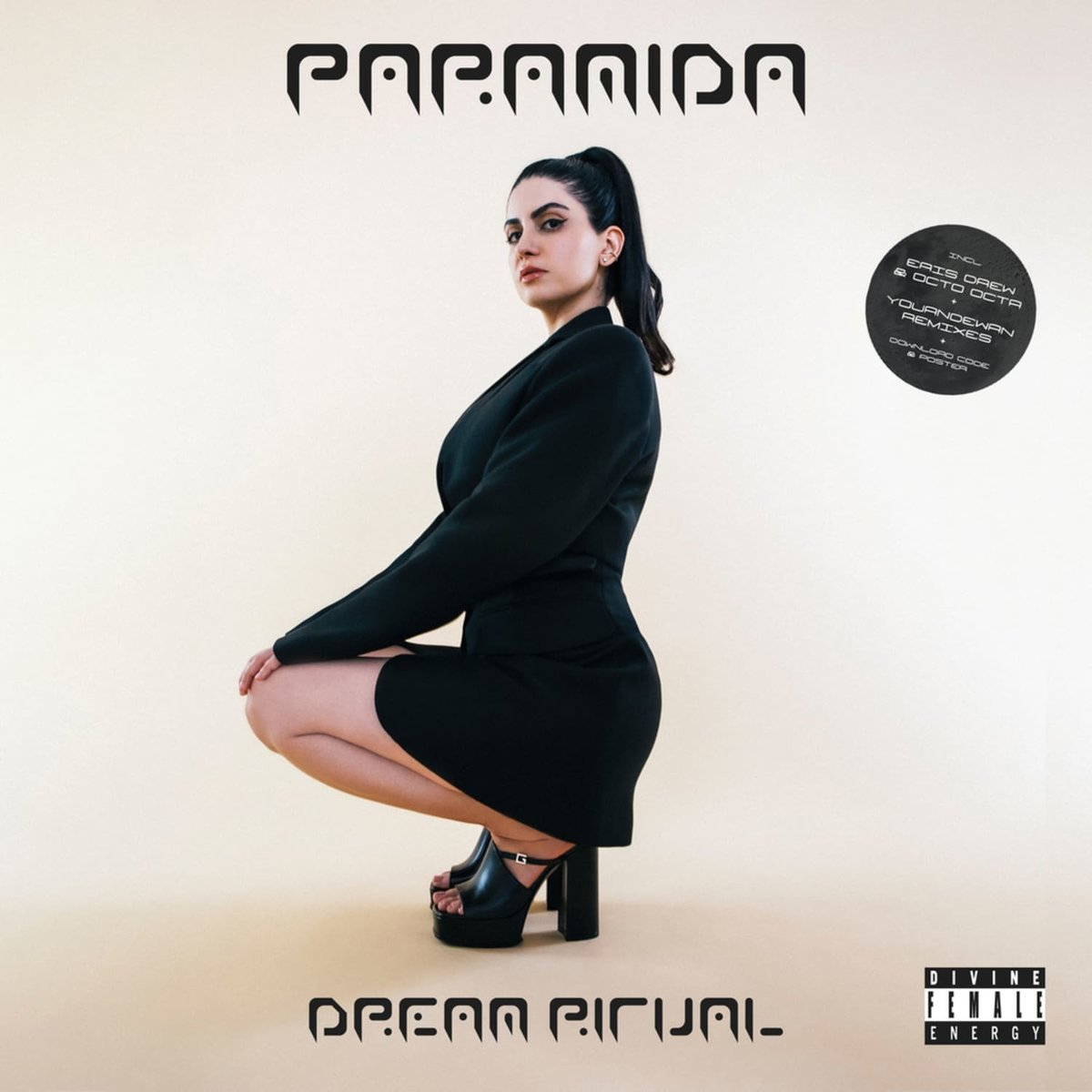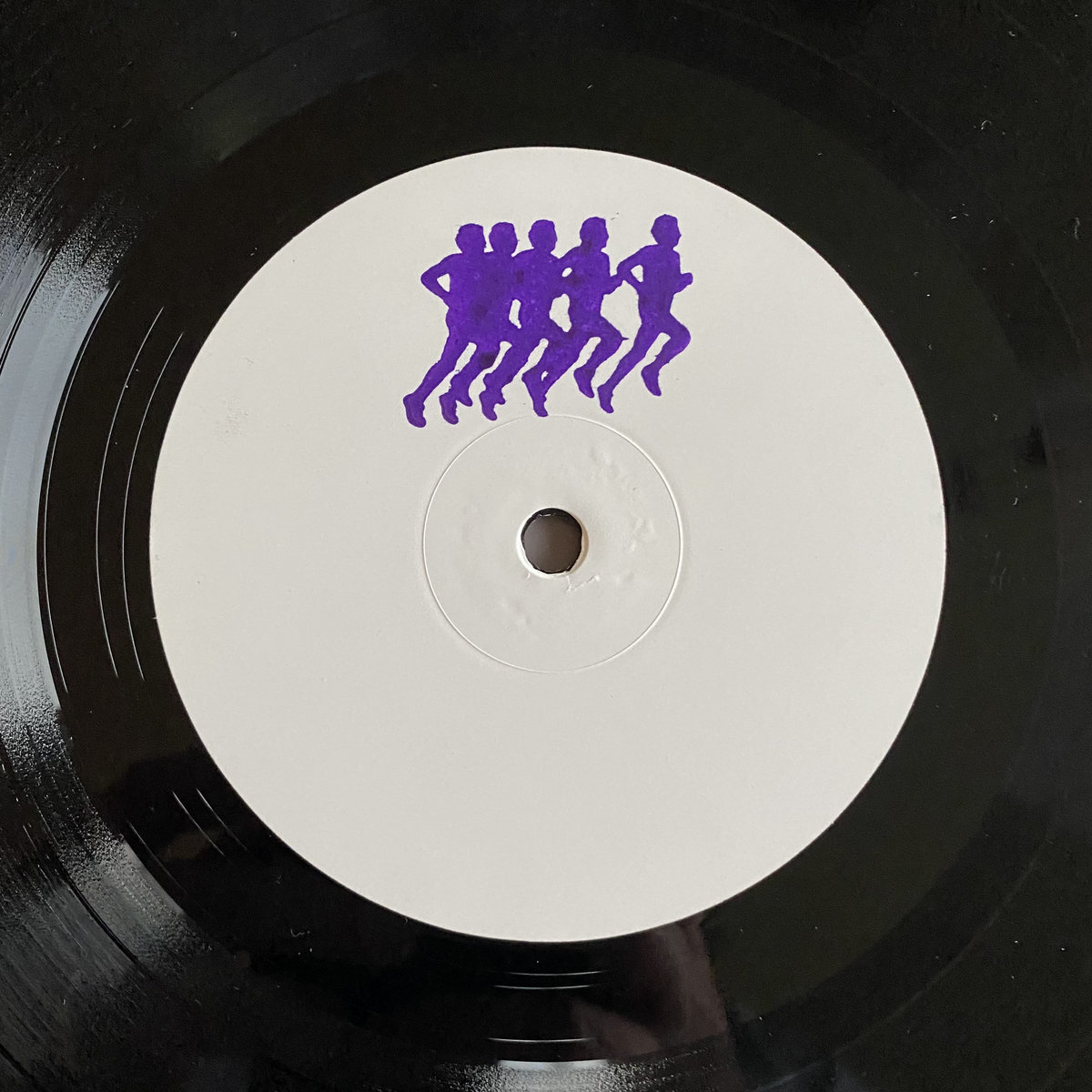 First up Guy! He's er Guy on the forum and also @5imian5 on Instagram.
So, going full pop picker for TP reviews. First off, full confession, 'm a big Jexy fan. I reckon he's a master craftsman when it comes to constructing a tune - he seems to know exactly when to drop a synth hook over an already good track that gives it that extra lift just at the right moment. The Good Timin' releases, particularly In the Nite and more recently, Net Loss, have had plenty of spins round my way. This latest EP, Bad Timin Vol II - adds to this ace back catalogue - his sound has morphed and changed a bit since releases like Zither - to my ears he's got clubbier and faster of late - but then maybe that's the way that dancefloors have moved too. Bad Timin' II references an early/mid 90's sound, all overlaid with his trademark synth work - (if I was up on my tech stuff I'd know precisely what kit he deployed to make those great sounds); Soft Guidance (Insomnia Mix) pumps along at peak time pace, serious dancefloor fodder, with looped up keyboard licks, a 303 and an uplifting bassline which drives it on nicely. Fought Experiment captures a breakbeat, slightly hardcorey sound with some deft little scratch samples filtering in & out over the top with an epic Good Life style euphoric chord drop about halfway through; Scott Says is deeper, more 4x4 techy, sounding something like Swayzak - possibly close'ish to the ace remixes of Larry Heard's Night Images, but switches it up with some slightly crunchier drums, trancey synths and pingy noises woven in towards the last 3rd of the track. Soft Guidance (Metamorphosex) - is the most laidback of the 4 great tracks, a string-infused breakbeat poem to soft pink, happy post-club sunrises in the back of taxis and warm skylines over rooftops. I'd be super happy to hear any of them out, but Soft Guidance (Insomnia Mix) is probably the one that hits exactly the right spot for me.
Also fanboy'ing slightly over Paramida - her Rinse FM mixes are always super good - she has a knack of plundering unknown gems from the better end of 90's trance & italo and crafting something special out of them. Her Love on the Rocks label is also abundant with quality - and the latest releases capture some of that 90's trancey/tribal flavour and commit it to (generally limited) wax; however, the Dream Ritual EP is the first release of her very own. All the tracks on the EP gallop along at pace, probably 126BPM+ - heavily leaning on the P-word - I'd be pitching it down a few notches these days, but then I'm probably not the Panorama Bar target demographic. Dream Ritual takes some reference from the previous Slack release on LOTR - tribally, breakbeaty goodness with echo'ed voices and deep floaty chords that reminds me of that Djum Djum tune - it's a track you can get lost in. The Eris Drew & Octo Octa Alchemical Sisters Mix adds some drum rolls, and a solid acid line which shifts and twists' through the track, giving it weight and more pace, until it seems to gently shimmer away into a dancefloor puddle. I'd say French House was actually more Italian in flavour - taking stylings from golden era Italo house - some Alex Neri style drums and keys, with a hint of Visnadi energy and definitely good for it. Happy Happy. Youandewan's mix brings out the drums a bit more, as well as layering in some 303, sounding a bit like some weird berimbau with chords that veer nicely garagey midway through. PS Paramida, if you happen to read this, any chance of an ID at 48mins in from your Rinse FM session on 10/01/21?!
Heels & Souls do good things too, and not just musically. I think this is their 3rd release, and by my basic, no-frills reckoning, the previous EP - Steal it & Deal it/Amazonia, was a bona fide smasher, collecting 2 forgotten mid-tempo gems and sharing them with a wider appreciative audience. This EP does a similar thing (if it ain't broke etc etc) and you get 5 great tracks for your money this time round. Effectively this one is a collection of tracks from the early 90's genre melting pot. There's the Paprika Soul cover of Tania Maria - Come with me, which is a tune that always sounds perfectly like summer to me. The Sea Breeze mix is airy, light, (and possibly even breezy) slow 4x4 mellow vocal house, underpinned with an almost chuggy synth stab and deep bassline - seagulls may even feature; The Chill Mix is a laid back street soul version with warm evening chords and a gentle new jack swing; the Bossa version is just that, takes the already summery tune to Rio, with shuffly latin percussion, pianos and a mellow acoustic guitar. Soft Sugar - Metro sounds like a speedier "Twilight" remade with a breaky sample running underneath the 4/4 and warm keys. Soft Sugar - Swampin (Alternative Mix) is a low key builder full of Don carlosy melodies, a looped up chant hook. It could quite easily be mistaken for a good acid jazzer - shades of AMCA maybe. Discogs suggests that the original Paprika Soul 12 from '93 goes for a tidy sum now and I'd imagine that this EP will fly off the racks - because it's good. They've unearthed some overlooked heat and committed it to wax for others to enjoy. More power to the H&S endeavour.
All three releases would definitely be worth the investment. It's 3 solid YES'S from me.
Next up is Howler with his take on things... Howler is the man behind @discotees who make ace t-shirts referencing key moments in club culture, is on Facebook @howlerchj and is also here on Mixcloud with some top mixes.
Paramida – Dream Ritual (Love on the Rocks)
Panorama Bar resident and Love on the Rocks head honcho, Paramida dons her production hat with her debut release on her own aforementioned label. Title track, Dream Ritual is a percussive and bass- heavy, 128bpm-er that rolls along nicely with the Eris Drew & Octo Octa's Alchemical Sisters Dub bringing the acid and a tougher bassline.
On the flip, French House 2000 actually feels more like UK Pro House 1990, in a good way. Perhaps it's the 130 bpm count but it bounces along, clearly not taking itself too seriously and should get those dancefloors rocking… Youandewan is on remix duty and he strips the track back and locks the groove onto a deeper tech-house tip.
Paprika Soul– Come With Me (Heels & Souls Recordings)
Soft Sugar – Metro/Swampin (Heels & Souls Recordings)
Heels & Souls continue in their quest to dust off some lesser-known tracks from the 80's & 90's and bring them to your ears. Having re-introduced Steal It and Deal It, and Amazonia to dancefloors earlier this year, we go back to 92/93 with street soul duo Paprika Soul who also recorded as Soft Sugar. Three mixes from their 1992 release, Come With Me, with my pick being the Sea Breeze Mix - conjuring up lazy days around the pool in warmer climes.
Under their Soft Sugar guise, the bpm's increase and we have a couple of cuts taken from 1992 (Metro) and 1993 (Swampin'), the latter being my face of the two, piano chords and a vocal hook combining effectively.
Jex Opolis - Bad Timin' Vol II
The Metamorphasex Mix (or Ambient mix as its listed on the file) of Soft Guidance is my pick here – a chuggy groover.
Next up is MGG from the forum aka Mario Golden Goat (top name). He's mariogoldengoat on Instagram. He says...
Jex Opolis - Badtimin 002
Jex has gone three different kinds of bad and that is very very good. "Soft Guidance" is classic Bond villain kind of bad, in the sense that it's got much of what you'd expect from Bad Timin' Jex - 909 snare rolls, 303 bass lines, and wonderfully crunchy chord stabs, all expertly unravelling over 8 odd minutes like a well explained plan for world domination. My pick of the bunch. "Fought Experiment" is sleazy gangster kind of bad, with its electro-amen-breakish beat and delayed lead synth sounds. Jex's obvious love of 80's sleaze comes through in the synth chord progressions, arpeggios, vocal samples and a nice bonus appearance of scratching towards the end. "Scott Says" is nerdy computer hacker bad, ethereal sounding synths with background chirps and a rolling bass line and yes, finally, the flutey sounding leads he always manages to sneak into his productions. As a bonus we get an ambient mix of "Soft Guidance" with a noodling saw wave over a stripped down production which sounds good, just not very "bad".
Paramida - Dream Ritual
When things aren't doing so great, gathering on a dance floor can be just as effective a ritual as a sermon. If the latest global pandemic has taught us anything it is that we cannot underestimate the power of closing our eyes and somehow moving to the sound of music, among several other people, each of us going through our own thing while sharing the larger experience. Paramida's "Dream Ritual" sounds like a fantastic candidate to soundtrack such an experience. The title track's rolling drumbeat, punchy bass line and occasional reminders of a 5 note melody is fit to put you in a state of trance which will be well served by a thunderous sound system. Also, I'm a sucker for a marimba. "French House 2000" has much of the same cathartic feel, but with a healthy serving of nostalgia, courtesy of some very late-90's sounding synths. I can't fault her for bringing back memories of simpler times. These will no doubt serve her well at her next engagements at Panorama Bar. The EP features alternate mixes of both tracks which bring different spices to each, but I found it harder to lose myself in either one.
Heels and Souls - New Release
As someone who was born and lives in Brazil - a country over-gifted with beaches and warm weather - I have always felt that certain musicians try so hard to conjure up a seaside vibe that the further they go, the farther they get. This is my impression of all three mixes of Paprika Soul's "Come With Me" on the A side of this new release by Heels & Souls. Not having heard of the UK-based group before listening to this release, it did not surprise me to later find out that the label had rescued these tracks from the mid 90's. The sound is definitely there, and that gives these tracks a kind of forgivable charm, although there is nothing here so special you won't find digging through your local balearic dollar bins, assuming these even exist. The Soft Sugar tracks on the B side, however, are more my kind of rescue. "Metro (Funk Mix)" has just enough cheese with its 90's organ and sax sounds to make me smile, yet the fundamentals are there to place it in a mix with more consolidated contemporaries, or even more modern tracks. This one was worth the rescue.
Lastly we have Deep Concentration who you can find as Camerobo Classics on instagram. He says...
My mom called me the other day – she was going through the attic and prepping to sell some antiques, and wanted to know if I wanted her to save my old fax machine. I spent what felt like a lot of money on it (at the time) but couldn't think of any reason I'd still have a use for a fax machine – shit, I haven't had a landline in 20 years. Way back when – that fax machine was my connection: new release lists from the distributors came in, promo feedback went out. The new Jex Opolis record takes me back to that era, and what we used to call "progressive house" – clean and punchy percussive workouts with two-chord stabs and a wonky 101 squiggly acid bass, spacier versions with thin clipped breakbeats, reverbs that float about the stereo field, and propulsive lil' chord chugs. If you told me this was an unreleased t:me record – I'd have to believe you. Similarly, the new Paramida mines a lot of vibes from that fax machine era as well – "French House 2000" states it's intention right there in the track title. It's got classic handbag elements and I'd personally expect more filters if you're going for French Touch stuff of that era, but still – it gallops along and while it's a little speedy for my tastes, those who like to bang it out will find plenty of use for it. The "Youandewan" mix maintains a similar energy by propulsive tempo and bounce alone, all the other sounds a relatively restrained. "Dream Ritual" also employs the breakbeat/thunk combo of that time, but with a rumblin' bassline and some stabby chords – I prefer the "Eris Drew & Octo Octa's Alchemical Sisters Dub" for committing to the period-correct acid burbles. I pitched this mix down a bunch and found that it bangs at a much more reasonable speed for me, but I'm old and probably out of touch – or just in time for the retro revival! What's old is new again! In the case of the new Heels & Souls record – it's not new masquerading as old, it's actually old. A re-ish of the late-era British Soul gems "Come With Me" by Paprika Soul, and "Metro" by Soft Sugar on the flip. Funny how things change – when those Andy Spiller productions came out, I likely dismissed them for being too smooth, not futuristic enough and certainly not ready to rock a dancefloor – nowadays, I worry that I don't have the energy to step up and bang out anything over 125 BPM for more than an hour, and would rather stay in the pocket and groove to those old midtempo grown-folks records. There's still a thirst for those early 90's sounds, it seems – now, does anyone need an old fax machine?
//
Aces. Love that. So there you go four honest people giving you the lowdown on three new releases. Thanks to Deep Concentration, Chris Howler, Mario and Guy for these first reviews. Hopefully its something we'll continue!