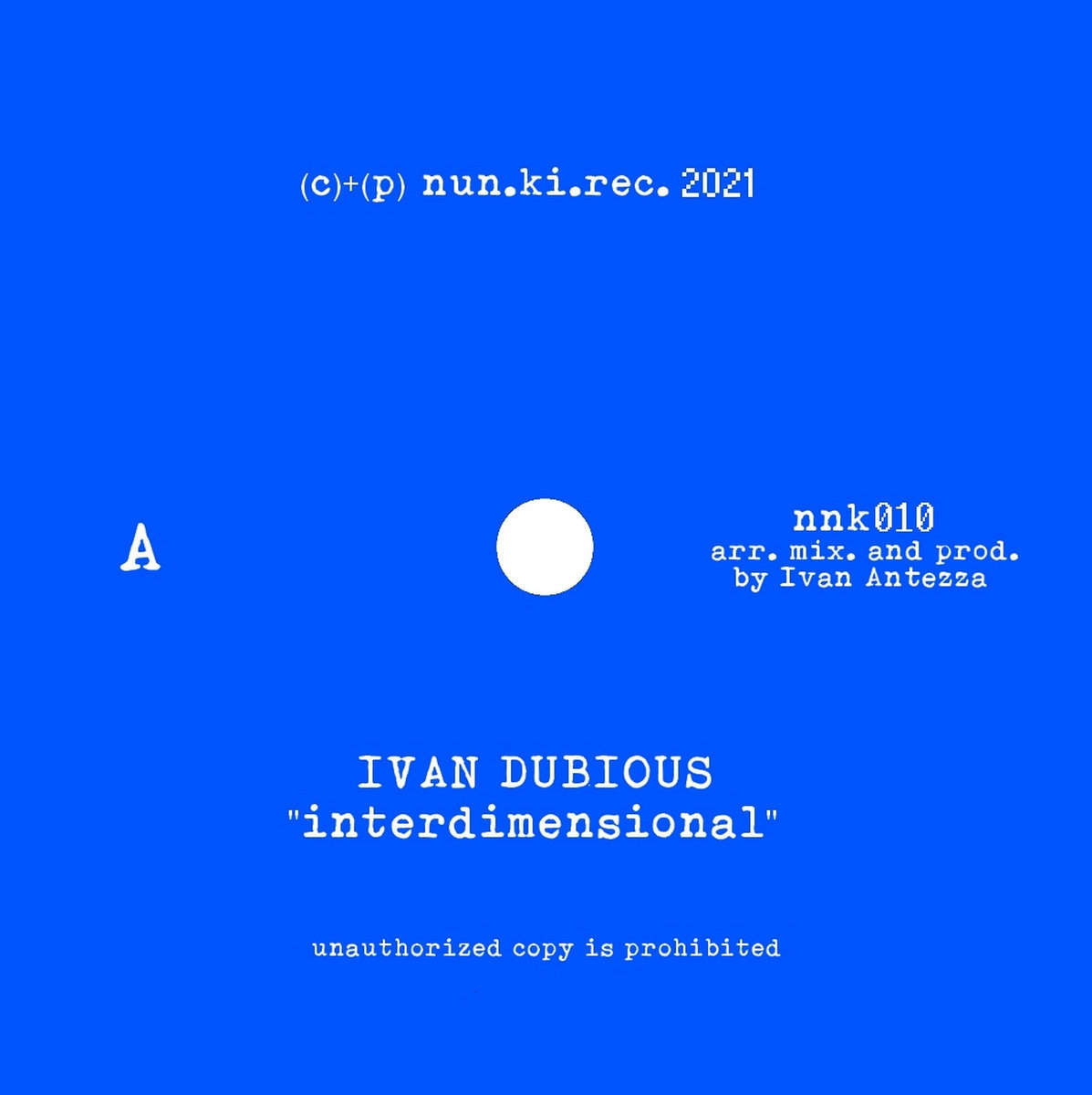 Ivan Antezza, a.k.a. Ivan Dubious, is an Italian based dub producer and multi-instrumentalist who has been quietly putting out some top notch forward thinking dub records over the past few years via his nun.ki.rec. label. Whilst firmly grounded in the dub tradition his productions push the sound forward into interesting new directions taking influences from outside the genre. In his recent collaborative Whiskers of Dub 7" these came from psychedelia, post-punk and funk and here, on this his most recent solo 7", they come from industrial and techno.
A-sider 'Interdimensional' really packs a punch successfully combining the cavernous space and bass of dub with the sparse minimalism of industrial topped off with a driving steppers beat. A great example of a track that nicely captures the trippy spaciousness of dub without losing sight of the dancefloor.
Flip it over and you get 'Crossing' which is real heads down no nonsense steppers with more than a nod to the tougher end of the techno spectrum. Despite indisputably falling within the dub genre it would happily play out as peak time tune and sit comfortably alongside all manor of other electronic music genres.
A small yet mighty record.
'Interdimensional / Crossing' by Ivan Dubious is out now on nun.ki.rec and available to buy digitally at Bandcamp. I also have some copies of the 7" for sale in the Dubwise Vinyl Shop.