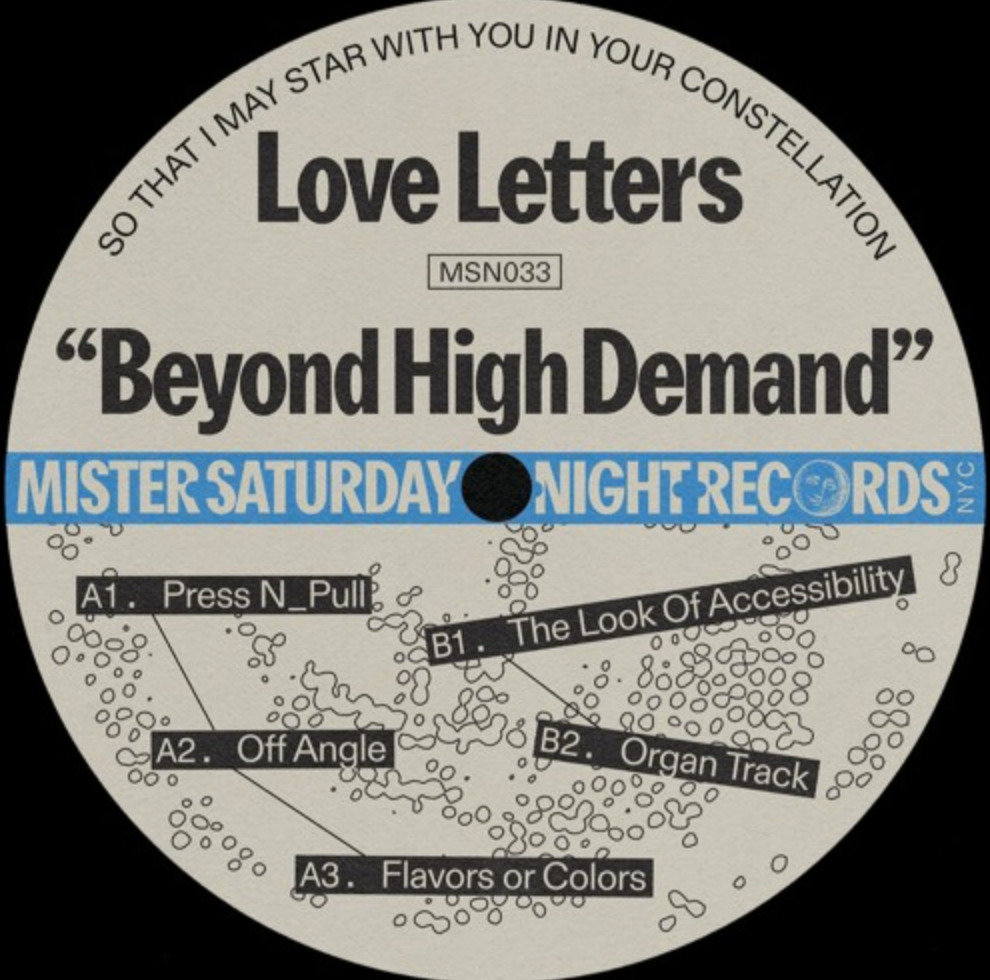 Maxime Robillard is one of those multi-hyphenate folks who make some of us (well, me) feel like a slacker. Among other things, Robillard is a composer, producer, soundtrack artist, installation designer — and when in a marginally clubbier mode, a maker of house and techno under the Love Letters moniker. But this version of house and techno is one of possibility rather than formula, and the latest Love Letters release, the five-track 'Beyond High Demand' EP, is a wondrous example of the New Yorker's exploratory inclinations.
Robillard is also one half of the ambient-oriented Hypnotic Spa team — and as with that project, there's a focus on atmospherics throughout the new EP, shaped by sharp compositional skills. The fractured-marching-band snare and kick of 'Off Angle' provide a template for its bubbling echoes and sliding whistles, while a mecha-disco drum pattern underpins the buzzing glissandos of 'Press N_ Pull.' The two-minute charmer 'Flavors or Colors,' with a soothing pipe-organ tone laying down its melancholy melody, is tempered electro in miniature; the ringing tones and skeletal rhythm of 'The Look of Accessibility' give the track the feel of a spectral lullaby. It's all a little bit odd and a whole lot lovely.
Robillard has spent time as a furniture craftsman, and the attention to detail which that kind of work undoubtedly requires shows in these productions. Nothing feels out of place — even the craggy organ that punctuates the rippling, succinctly named 'Organ Track' seems purposeful. Yet, despite their meticulous design, these tracks have plenty of life, happy to go off in unexpected directions.
'Beyond High Demand' is released digitally on 19 March; a vinyl release will follow.