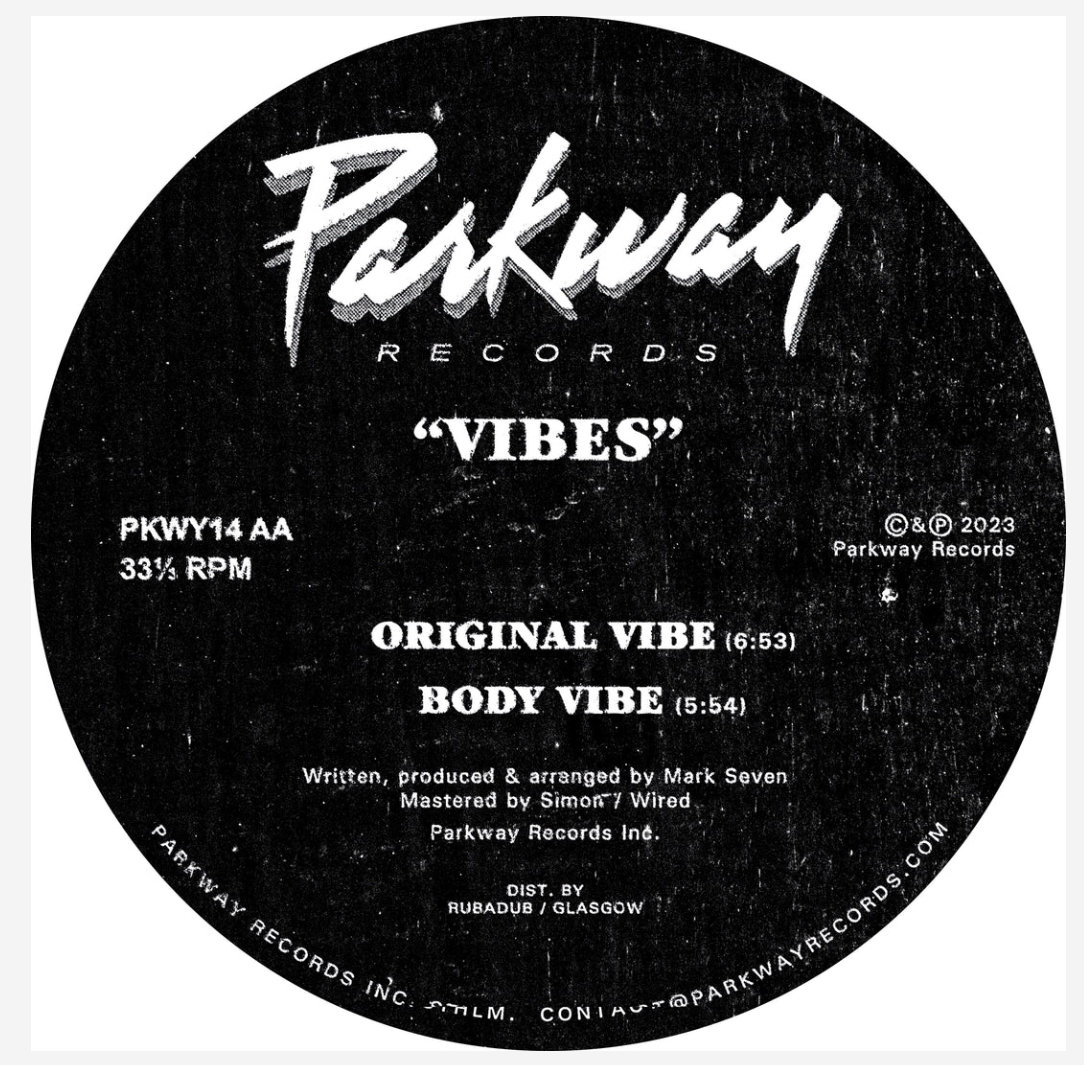 Some artists and labels will hone their sound over time, while others arrive fully formed. That initial hit can be intoxicating, but it can mean there is nowhere left to go. The trick is to do both - make release one more than a work in progress and make what follows not just more of the same. This is what makes tracking an artist or label through that progression the buzz it is. Seeing where, and how, they challenge themselves to make something new from what has gone before.

Mark Seven, hopefully needs no introduction, but just to set the record straight, he has been putting out music under his own name, under various aliases and in collaboration for over 25 years and is not showing signs of slowing down. The more recent combination of releases on his own Parkway and the World Building label have crystalised a sound that epitomises house and Garage - that capital 'G' is not a typo by the way.

In Mark's words, with 'Vibes' he's got ever closer to defining the sound of Parkway, more than all the label's previous releases. The influences are clear and present. But the sound is modern, with crisp drums, synth lines and judicious use of the handclap. A certain sample / lift that does just that. It's a dare not to dance.

Three mixes form the release. 'Original Vibe' is all cowbell intro, throbbing bassline and then that keyboard hook and vocal layers on top. Pure basement dance music, lean, punchy and irresistible. 'Sunsplash Vibe' rearranges the vocal and adds a noticeably brighter edge. You can't hide from the hook on this one either, swirling synths and more give it a lighter feel without losing that edge.

The final mix, 'Body Vibe', takes things in a deeper direction. Proceedings begin with yet another hooky keyboard call out. The vocals are taken back to that single word - 'vibes' and a groove-laden synth solo mid-track sets the tone.

In keeping with the NYC connection, it has shades of Italian cooking. Take a small number of top quality ingredients. Don't overcomplicate things. Just use what's needed to make it special. A knife, a fork and bottle and cork…

Vibes is released shortly on Parkway Bandcamp and via Rubadub. Head HERE to check the clips.