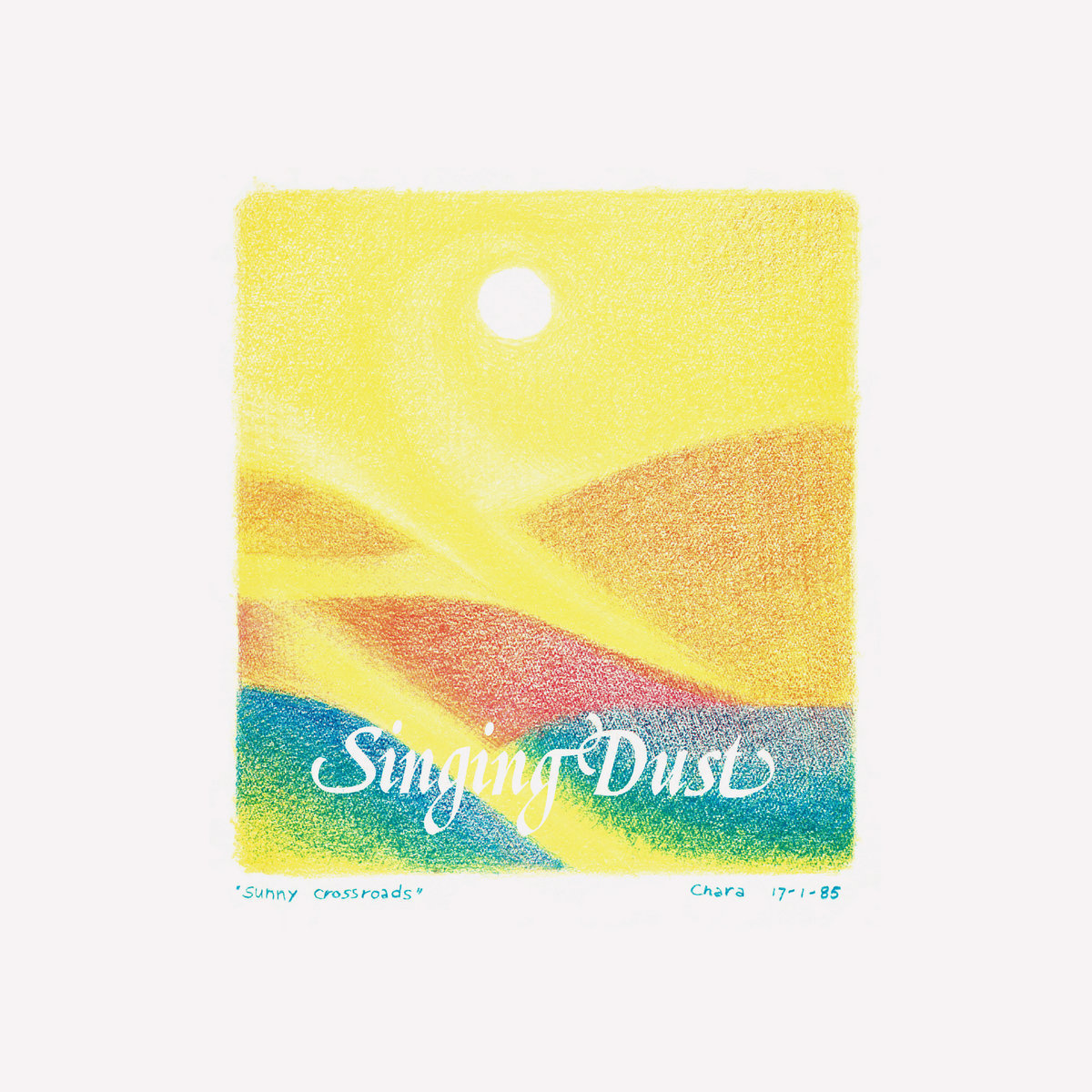 In 1986, the Melbourne-based independent label Cleopatra Records released the first and only album from Queensland-based jazz pianist Robert Welsh's cult Singing Dust project. Thirty-five years later, Singing Dust has been meticulously restored and reissued by engineers Daniel San and Mikey Young for a joint reissue through newly formed archival imprint Fresh Hold and Michael Kucyk's Efficient Space record label.
Clocking in at seven songs long, Singing Dust, a rich intermingling of pastoral English folk-rock, piano-led jazz fusion and impressionist composition, all in a devotional mode, a treasure trove of riches for Australian songcraft. Almost singularly Welsh's vision, the album's love-worn spiritual odysseys and fantasias see him handling lead vocals, pianos, synthesisers, percussion, xylophone and recorder, with assistance from backing vocalist Raine Mormon and guitarist Ewan McKenzie.
Despite the compositional sophistication present throughout Singing Dust, its true emotional core lies within Welsh's use of a collection of Ghazal devotional poems, translated into by the Australian poet Francis Brabazon. Using these simplistic and perfectly formed meditations of the nature and meaning of love as a bedrock, Welsh transcends the 80s new age/world fusion jazz spaces Singing Dust would have slotted into in its era and created something truly timeless.
From the first lines of album opener 'Involution', "Oh my beloved, ocean of love", Singing Dust unfurls with virtually perfect pace and poise. As they harmonise in a spare but sonorous style over a wonderland of swirling rhythm and melody, Welsh and Mormon capture the feeling of idyllic stoned summers days and nights in the countryside before venturing into pictorial piano figures on 'Let Me Take Your Name' and stargazed recorder ambient on 'Song of The Reed'. From there, 'Sweet Agony sees a return to the piano figures rendered with the heft of long-forgotten oil landscape paintings, and 'Love Flower' evokes a hazy sunset folk-song psychedelia, which continues with 'Love is Lovely and Lowly'. Then, as pleasantly as it arrived, Singing Dust concludes with 'Desert Chant', another spiritual odyssey that compliments 'Involution' with perfect poise.
To my mind, in our current time of stop-start reflection and upheaval, Singing Dust has something to say about taking the days as they come and appreciating what we have, all without losing sight of our dreams, desires and future goals. Things rarely go according to plan, and sometimes when they do go according to plan, you realise they weren't what you wanted at all. As disorienting as it can be, a certain magic can lie in the unexpected. You just have to be open to it.
Singing Dust is out now in LP and digital formats through Fresh Hold and Efficient Space (order here)