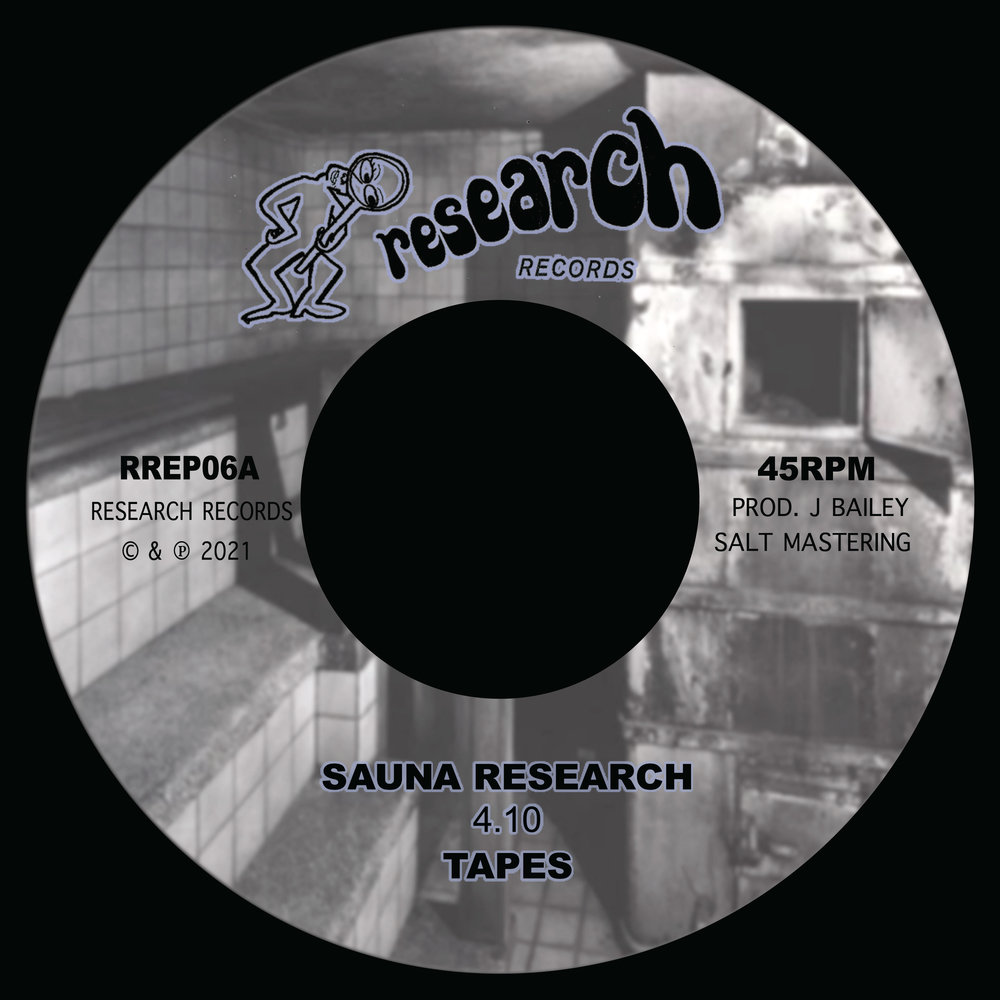 Jackson Bailey, most known for his output as Tapes, has wandered an eccentric path over the years, from the digi-dub excursions of 2009's 'Compuriddims' through the lilting textures of 2015's 'Datura Mystic' and the subcontinent-kissed drones of 2018's 'Silence Please, to the jaunty frolic of last year's 'Summer Jam'/'Salavere' EP. His new release, a two-track 7-incher for Melbourne's Research Records, might be the most grounded work of the Tapes discography — and perhaps the least idiosyncratic.
Which is not to say, by any stretch, that the EP is pedestrian, because both of these cuts are little slices of aural magic. The swooning pads and supremely languid rhythmic structure of 'Sauna Research' are lovely in their own right, but when the tune's wistful melody kicks in, it's heaven. 'Aquarium Trousers' has a similar feel, but with a jazzy little bassline and groovy synth lead driving the track along, it's got just a touch more oomph — it could almost pass for an Italo-house gem from the early '90s if it featured anything quite as ill-mannered as a kick drum. The only complaint is that both of these numbers, clocking in around four minutes each, are so brief — it's the kind of music that one could happily get lost in at twice the length.
Tapes' 'Sauna Research'/'Aquarium Trousers' is available on vinyl from Juno or Redeye Records, or digitally via Boomkat.