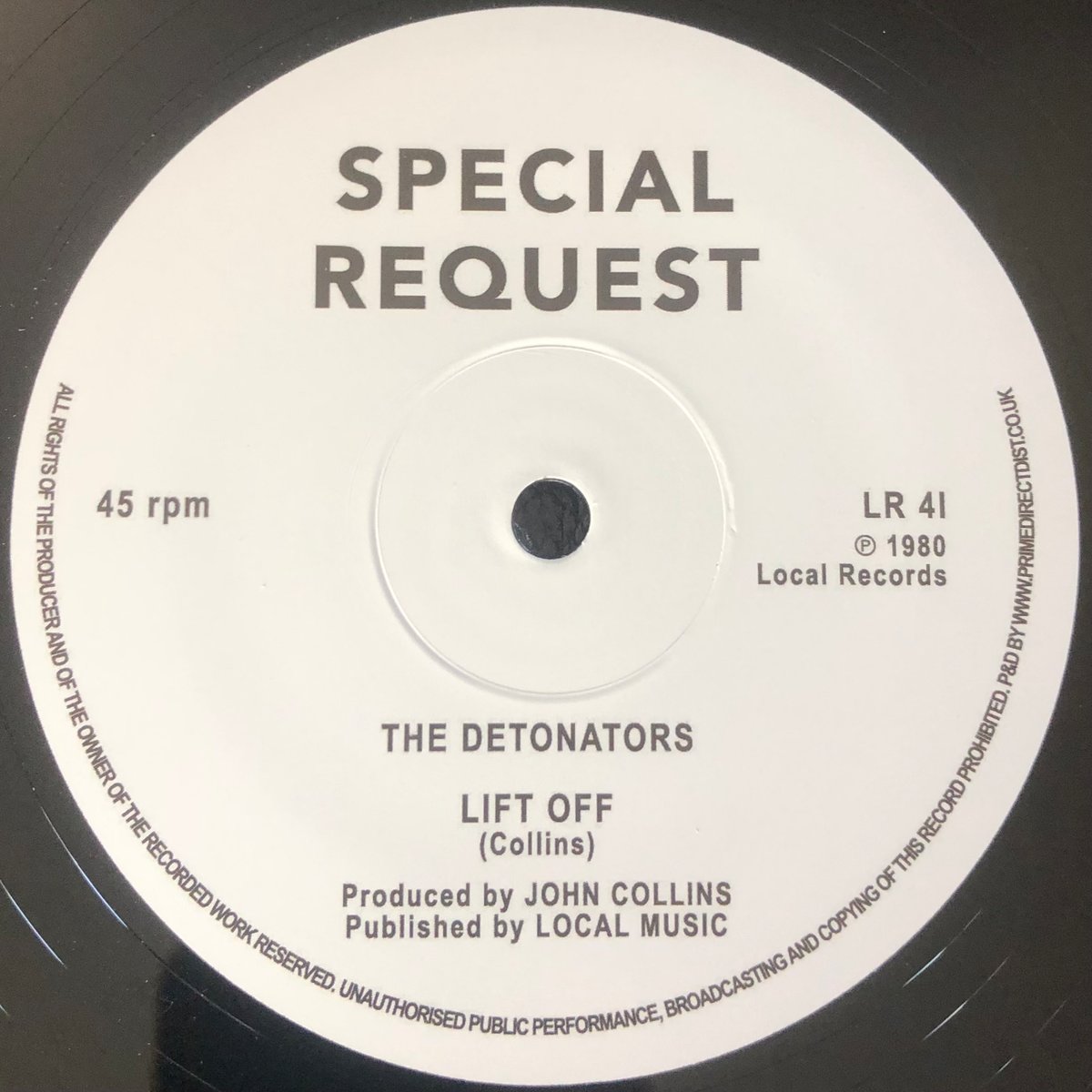 I love this record! One of the many gems that was originally introduced to me by the late great Andrew Weatherall and one of those tunes that just stops you in your tracks the first time you hear it leaving you scrambling in desperation for a track id. Whilst falling broadly within the post-punk/dub crossover that swept across the UK in the late 70's and early 80's it still manages to sound distinctly different from many of its contemporaries. Maybe it's the epic almost ambient slowly building intro or the eerily swirling synths that give it a slightly off kilter psychedelic edge or that irresistibly funky snaking bassline that eventually emerges from the fog to ensure its status as a leftfield dancefloor bomb. Whatever it is there's some serious musical alchemy at work here resulting in a very magical tune and it's great to see it get an official and very nice sounding 12" reissue which will hopefully bring it to the awareness of many more receptive ears.
Incidentally it's also worth mentioning that Lift Off's producer John Collins went on to produce The Specials' legendary 'Ghost Town' after Jerry Dammers heard this track and got in touch with him. You can definitely hear the similarities in the two productions and if you're interested in checking out some more of John Collins' productions (who is a bit of an unsung hero in my opinion) then this excellent radio show put together by Nitetrax for NTS is the perfect place to start.
'Lift Off' by The Detonators has been reissued on Special Request and is available to buy in the Dubwise Vinyl Shop.