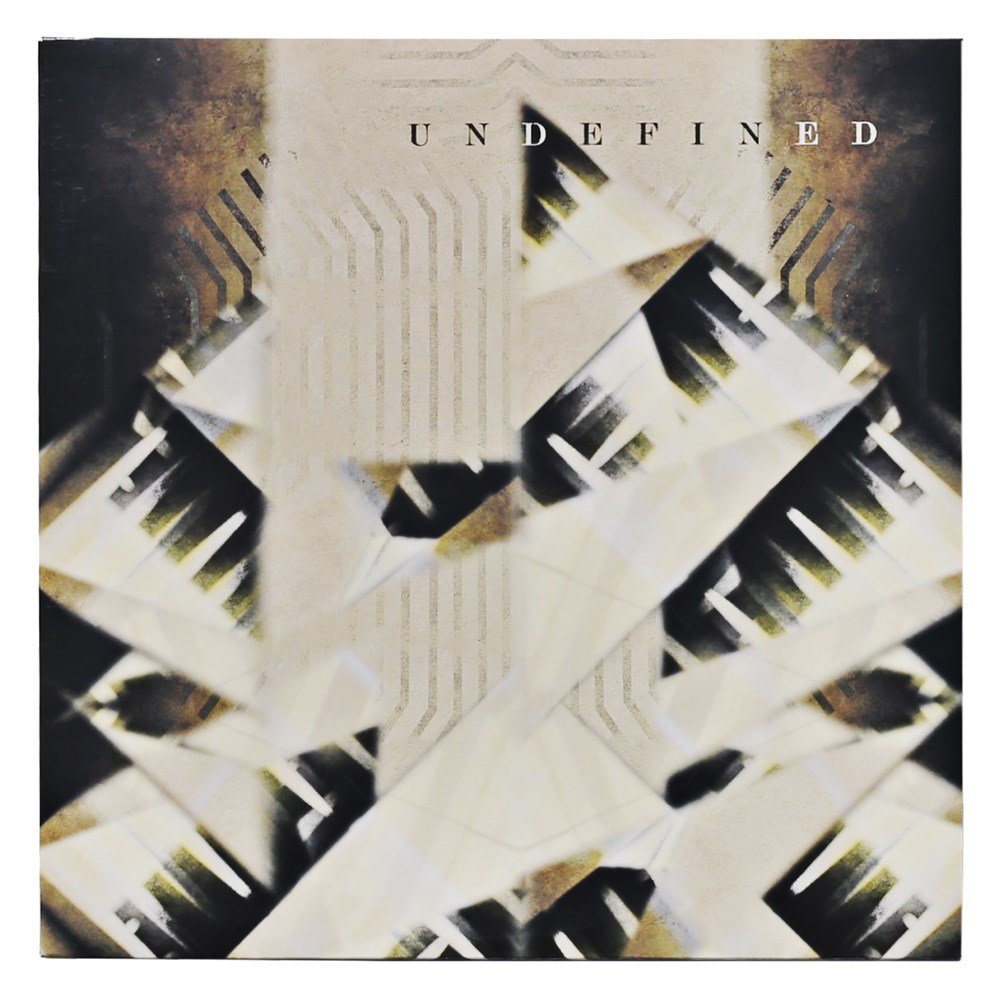 In true reggae fashion at the heart of Japan's Undefined lies a tight rhythm unit – keyboardist Sahara and drummer Ohkuma. Since first joining forces in 2013 they have released a 7" and 10" on their own Newdubhall imprint as well as a 7" on the legendary ZamZam Sounds label out of Portland, USA and it's ZamZam's sub-label Khaliphonic that provides the home for this, their debut LP. It's a link up which makes total sense given both parties shared interest in pushing dub into interesting new territories whilst also maintaining a respectful link to the genre's traditions and roots.
The name Undefined seems particularly appropriate when discussing the music you'll find on this record as it gloriously defies simple categorisation into either dub or one of its now many sub genres. The combination of Ohkuma's live drumming and Sahara's expert keyboard and production skills produces a best of both worlds scenario where the music has both the depth and atmosphere of electronic production as well as the tactile immediacy and improvisation of live instrumentation. Their music effortlessly draws from influences that extend beyond the world of reggae and dub - from jazz, ambient, techno and even the motorik rhythms of krautrock – without ever feeling forced or disparate thanks to a shared dubwise aesthetic that binds all the tracks together into a coherent whole.
It was their first single 'After Effect' (which also appears here on the album) that acted as my introduction to their music and it still remains a firm favourite, a track I'm drawn back to again and again as the perfect perfect palate cleansing opener for mixes (such as this one). It's definitely dub but not as we know it - creating an engulfing ambience inhabited by the sparse bursts of live instrumentation that are more characteristic of free jazz than dub.
If you were to attempt to pin down 'Defined Riddim' into a specific sub genre then dub techno would probably be the closest but even here the somewhat rigid structure of this genre (which in many ways is both it's greatest strength and weakness) is successfully and pleasingly subverted by the addition of live instrumentation via Ohkuma's drums and Sahara's keyboard. Just check the unexpected jazzy soulful intro to 'Mango Step' or the addition of the tough military drumming over the pulsing dub techno beats on 'Three' or the mesmerising piano solo that brings the album to a close on the incredibly beautiful untitled final track.
Whilst predominately instrumentally led the album also contains three vocal cuts featuring guest appearances from Bristol's Rider Shafique (on the aforementioned 'Three'), legendary Rhythm & Sound collaborator Paul St Hilaire (on the epic opener 'Victims') and the now sadly departed Ras Dasher (who adds his vocals to the excellent 'Into The Light' which appears on the bonus 7"). These collaborations bring a welcome extra layer of narrative and meaning to the music thanks to each vocalist's own distinctive style and it's a combination that works incredibly well. Definitely something it would be great to hear more of.
As debut albums go 'Defined Riddim' is up there with the best. It acts as a bold statement of intent delivering a sound that is both fresh and compelling as well a leaving you expectant and eagerly awaiting what will come next from this intriguing project that through its undefined nature is redefining what we consider to be dub.
Copies of 'Defined Riddim' by Undefined are available to buy in the Dubwise Vinyl Shop..