You could write several pages about the 'Psychotronic EP' and still not nail it as well as Discogs user covert_operative's description of 'urban, British psychedelic music.' The Acid House narrative is all about ecstasy, but for many, especially outside of London, there was a lot of LSD involved. Things were edgier, too, with parties in derelict, liminal spaces. By the time this record came out in 1991, the rave was properly diverging from its house music beginnings.

The Psychotronic EP was the first release on the legendary Moving Shadow label. Its lead track 'No Idea' is both the perfect entry point to the catalogue and something of an outlier. Neil Sanford had been writing music for a few years before playing some demos to Rob Playford in his car outside a nightclub in Wood Green. Simon Carter got involved, and the pair went to Playford's studio to manifest the madness they'd been sketching with rudimentary gear.

'No Idea's use of samples was wholly inspired and far more surreal than so many of the dark-side tracks that were to follow it. A friend of Neil's had given him a record called 'Happy Monsters' and the lead track, 'Adventures in the Land of Ooog,' lent the unforgettable children's vocals. Neil initially had his doubts. Had they gone too far? However, while working on the track, Rob Playford's girlfriend ran in shouting, "you HAVE to use that!" And so it came to be.

As a footnote, the track did prove to be strong medicine, with at least one documented account of a promoter having to be talked down by his friends after hearing it when psychedelically altered.

The Psychotronic EP is a truly visionary piece of work, standing poised on the edge of the rave's burgeoning future and entirely outside it. As such, it's never not been a cool record, as appealing to lysergic adventurers as it is to house heads, hardcore ravers, or experimental music pioneers.
We had a chat with Neil Sandford about the groundbreaking record, its reissue, and his ongoing journey through music.
Piers Harrison: Starting from the top, where did you grow up?
Neil Sandford: Just outside St. Albans. Moving Shadow was just up the road at Stevenage.
PH: Before you started making music, what sort of things were you listening to? What kind of scene were you involved in?
NS: The first music I was interested in would've probably been electro. And then I got into a lot of rock - the sixties psychedelic stuff, and that's mostly what I was listening to at the time for inspiration. When I was doing the first EP, I listened to acid house and went to some of the warehouse parties. A friend of mine was a DJ and he introduced me to Rob Playford at Moving Shadow.
PH: The EP has always been a favourite of mine. Now when I listen to it, it sounds more akin to Chris and Cosey than the hardcore that followed on Moving Shadow. Were you listening to all kinds of weird electronic music? Or was it, was it sort of just electro and your imagination that took you to those places?
NS: I think I'd stopped listening to electro for quite a period. When I was making that piece, I took it upon myself to explore psychedelic music. We were all listening to Jimmy Hendrix and stuff like that. In the mid-nineties period, it was very popular with people. The rave scene, to me, harked back to early electro. I had bought a drum machine previously and always knew I wanted to do something electronic, but I also liked playing instruments. I have played the keyboard for most of my life; I've always had that interest.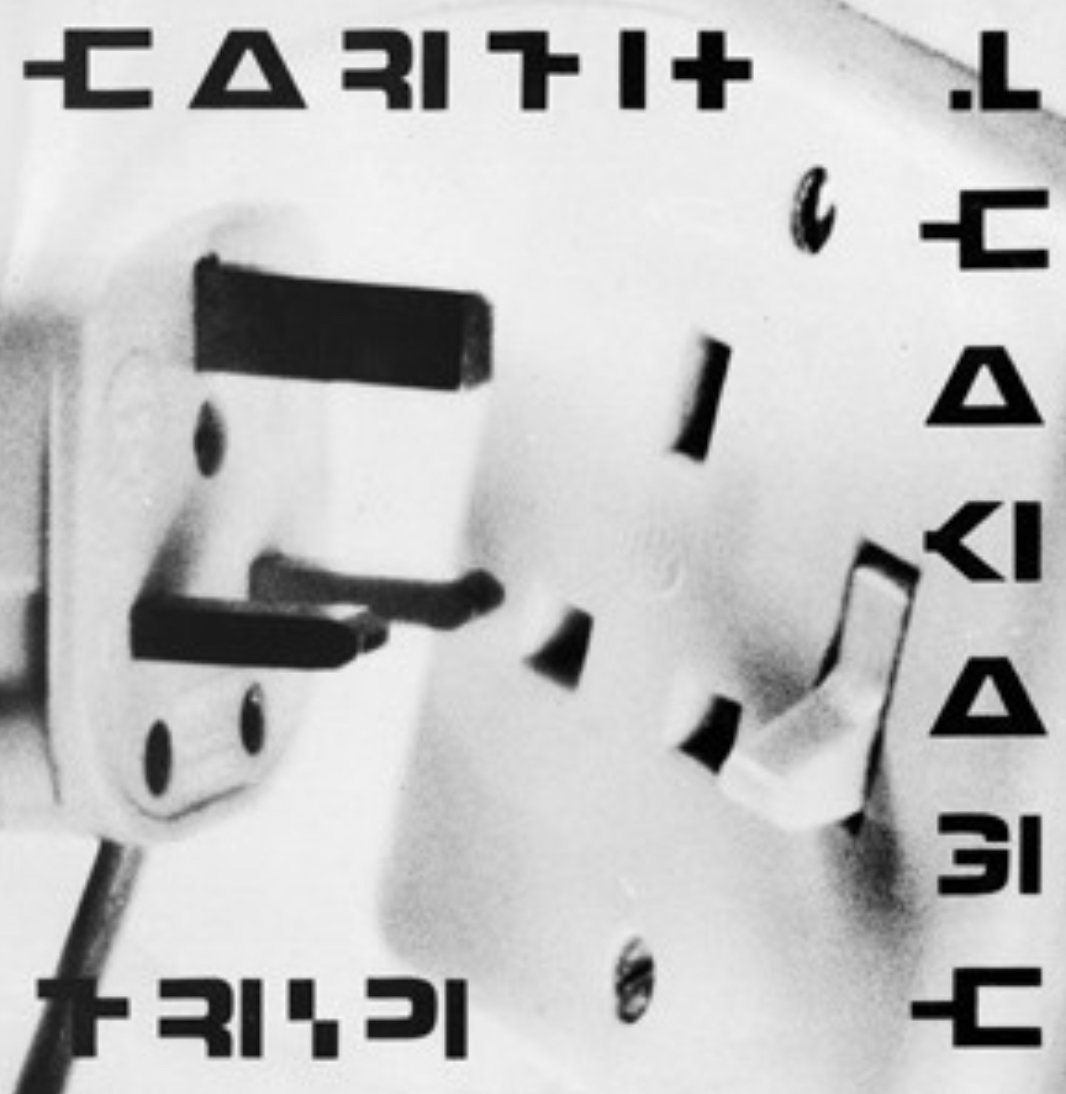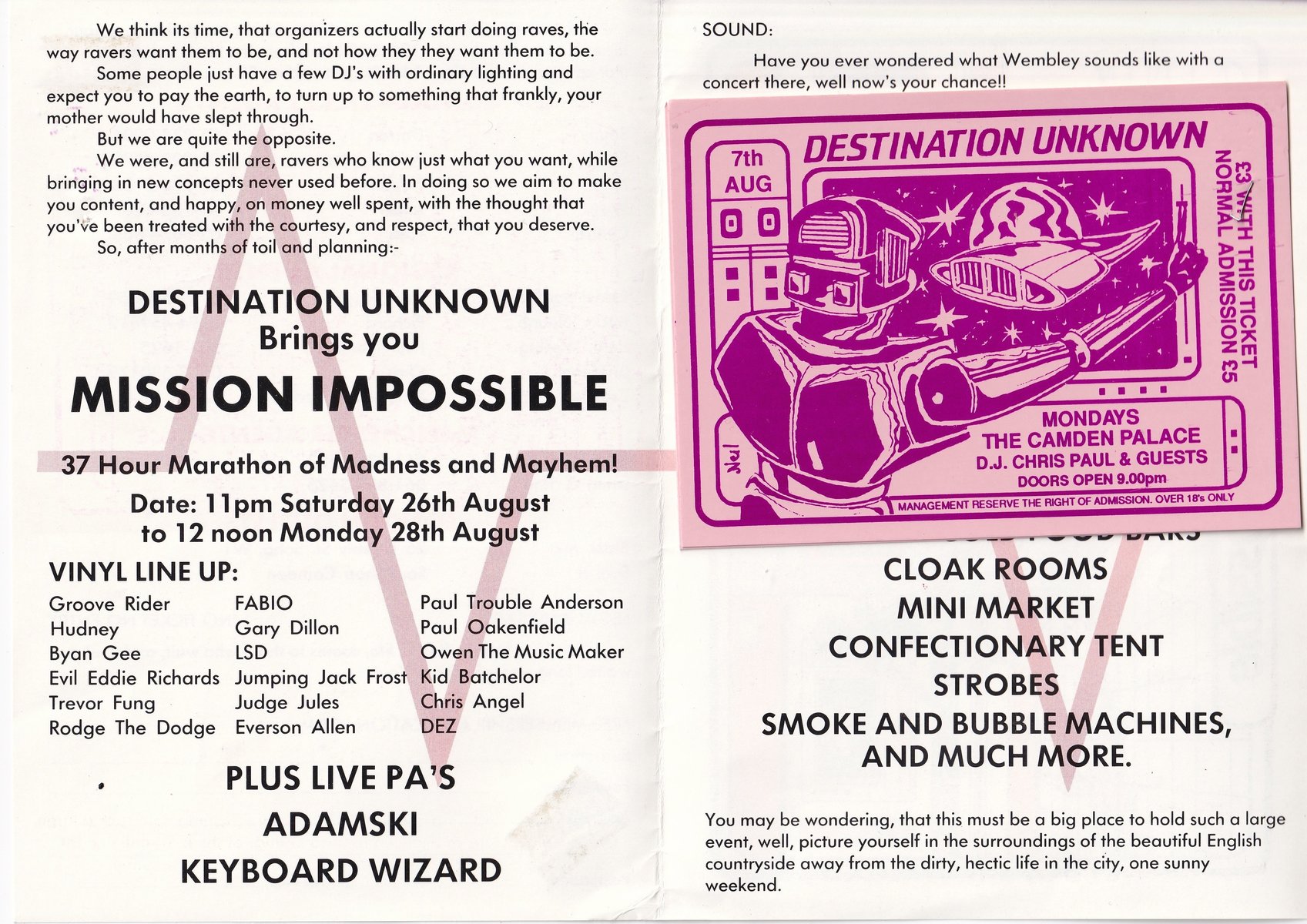 PH: That's interesting. It doesn't sound like you were heavily involved in the rave scene. You came at it from a slightly different angle, I suppose?
NS: Yeah, kind of. I like all music genres, and I take a bit from everything; I look for inspiration in many different places, and it isn't just limited to electronic music. But there were a few big tunes that I did enjoy in the early rave scene. So those were pieces that inspired me to think, okay, well, perhaps there's a good reason why I could produce music and maybe think of it as a career. But it was still early days, so I was making demo tapes.
Once I got a few bits of equipment, I worked on tunes and played these to people to get their reaction. Some aspects of the dance undoubtedly inspired them, but we didn't have the correct equipment. You think acid house music, but obviously, you'd have to be quite lucky to have a 303. So without that, it seemed like, okay, well, I can't effectively do that. But the equipment we did have, which many people used, was Steinberg and the Atari. I had a simple Roland synth and an Akai sampler which couldn't do a great deal, but that was enough to get some ideas together. But ultimately, I didn't feel like I was making tunes for that scene.
PH: So there wasn't this road to Damascus acid house moment where it all clicked together - the music, the drugs, the party, and you thought, "okay, it's like this and we're doing this now, it's year zero"?
NS: It sparked my imagination, but I wasn't in love with it. I recognised its connection to electro music, but I always had the ambition to make music that didn't fit into any category, and I wanted to reach people outside of the scene.
PH: And was it a pretty quick process getting the EP together? Were these ideas you had been working on for a while or did it all come together when you met Rob Playford?
NS: I'd initially met Rob, played him my demo tapes, and he'd liked them. So we booked the day in the studio, and then I happened to bump into Simon (Carter), who lived locally and wanted to make music. I liked what he was doing, so we figured on working on something together. I said, well, let's do it at this guy's place and see what happens. I had the basic concept for 'No Idea,' and I had the sample, but we didn't know what we would do. So I think we went down there on three occasions, and by the end of that, we'd finished the EP. The other two tracks I had already written.
PH: Did you all gel together in the studio from the outset? Or did you butt heads a little bit?
NS: Well, Rob left us to our own devices. He would give us an encouraging "yeah!" to gauge where we were going with it. Simon and I just immediately clicked on a musical level anyway; that's why I teamed up with him. I knew that we worked together effortlessly. We liked the same kind of drum beats. He could write patterns, I could write patterns, and we both knew they were good. That helps a lot, I think if you have similar tastes to the people you work with. Sometimes you could find someone and think, yeah, I want to work with this person, but it doesn't ever really gel. It's, it's not always going to work, even with the best intention. People approach things in different ways. So I think it was lucky that we recognized that we would approach the music in the same way.
PH: And did it feel exceptional from the start?
NS: It felt that way every time we made music together. We fed off each other, and it's, and it's that mix that makes things work. It's that elusive thing, you bounce off each other and it gels effortlessly. So, you know, everything always seemed to be the greatest thing. We buzzed off everything.


PH: Did Rob lay out the deal from the beginning? You were using his studio and this would be the first release on his new record label? Or was the label something that was discussed later on down the line?
NS: It was strange as he'd not released anything before, so it was unclear If he'd be able to get it noticed. But it was a place to start, and someone was willing put the money in and press the records. So it was like a dream come true to get something on vinyl. Although, when we were making it, I thought maybe this is too leftfield. I didn't see it as being relevant to the scene, and just perhaps too hardcore for people.
It wasn't easygoing dance music by any stretch of the imagination. It was dark and challenging and did freak people out a bit at the time. But I was interested in the science of music and how it could affect people, so we pushed the boat out. It was no holds barred, crazy stuff. Rob didn't seem to have any limits, so it was nice that there were no restrictions.
PH: It's interesting. Almost immediately after, Moving Shadow is in a different place. Much more purpose-built music for the rave.
NS: It was about doing something that would get noticed. We knew it was very leftfield and it was apparent it was going to be controversial, and that was intentional. But at the same time, I thought it was pretty gimmicky too.
PH: Were the samples the gimmicky element?
NS: Yeah, I think that aspect was a gimmick. One of the most important things was to create a cinematic mood, like something in a horror film. Like what came later with drum n bass and that super-moody atmosphere.
PH: I see it as a forebearer to that darkside drum n bass stuff.
NS: Rob said to me, the darker and twisted, the better. I was inspired by a lot of film music at the time. When I met up with people like Source Direct, they were all into the same type of stuff.
PH: It feels very British to me. Electronic music, that interest in more extreme movies and taking acid. A part of your teenage years.
NS: Absolutely. We were inspired by Pink Floyd and the kind of music that would have a psychedelic effect on you. There are a lot of elements of British psychedelic music within that track. There's the comical aspect, which is, again, quite British. When we were with Rising High records, I think the NME called us the Pink Floyd of techno. They recognised that a lot of the music was coming from Detroit or whatever, but we gave it a British twist.
PH: Yeah, that surrealism and absurdity. How long did it take for you to get a feel of the impact it was having?
NS: Well, it sort of didn't (laughs). I was armed with white labels and gave them to DJs, but it felt so outside of what they would typically play. So I was saying, you might like this, but you probably won't play it. And I feel that's the way it went, to a degree. The EP was an inspirational piece for others and it got us noticed by Rising High later on, but it wasn't played out loads.
PH: So there was no suggestion you might continue on Moving Shadow?
NS: Simon was more interested in techno, and I didn't want to be in one specific genre. He just said that Rising High had offered us a deal and that they were a pretty big label. So it was a no-brainer; we just wanted to move ahead.
PH: And it was just off the back of the Psychotronic EP
NS: Yeah. So it got into the right hands when Rob put it out, but it was more like a music industry type affair. I suppose the general public didn't know quite what to do with it, but it was immediately noticed by labels. And what I did learn with labels, and this goes for anybody trying to get music released, is never make music that you think would be fitting for that label.

PH: It's interesting that it wasn't played much because everyone I knew in Bristol was really, really into it. I suppose Bristol is a little divorced from the London scene. Maybe more fragmented and with more connections to the travelers' parties.
NS: Like we were saying, that psychedelic approach and humour may resonate more outside London.
PH: So you were with Rising High for two EPs?
NS: Yes, two EPs with them, and then I briefly moved on to Good Looking.
PH: So you were making more downtempo stuff and Simon got involved with Spiral Tribe?
NS: Spiral Tribe tracked us down because of the Psychotronic EP and then Simon hooked up with them.
PH: I can see that being very much their sort of thing.
NS: Apparently, it was their biggest inspiration. They contacted Simon and he joined up with them and went on the road. I wasn't feeling it, really, so I ended up with Cookin Records, which was a subsidiary of Good Looking.
PH: That was more downtempo stuff?
NS: I got into the jazzy side of drum n bass. It wasn't an ambition to end up with Cookin' Records; it was just by chance. I went for a job interview as a graphic designer for this record label just up the road from me. I had no idea who they were, and it turned out to be LTJ Bukem's label.
PH: Wow, amazing!
NS: I got the interview through an agency and I was sitting there doing the interview when the A&R guy came in. He sees the cover design for the first EP (which I had done) and asks if I know Earth Leakage trip? I told him it was me, and he asked if I was still making music. I had a demo tape on me, so I left it with them and a couple of weeks later they came back and said, well, you didn't get the job, but we're offering you a record deal.
PH: What was it like working with Good Looking?
NS: I didn't have that much interaction with them, really. I went up to their events at the End regularly, but that was about it. Bukem was encouraging about my music, but it just fizzled out in the end. The rave thing was coming to an end, and the CD market was falling apart a bit. I had the studio and all the equipment, so my idea was to start performing a lot of my own samples and drum patterns.
PH: Did you ever play live?
NS: We did, but I'm not particularly motivated by it. I always found there were a lot of compromises involved. I've never really been that interested in playing live or DJ'ing - I just wanted to explore the unknown.
PH: The later music you were making sounds as much inspired by jazz-funk as anything else.
That was undoubtedly always an interest - I always loved James Brown and took it upon myself to learn to play the funky drummer and other breaks. But all good music was an inspiration. In the 90s, I'd go to clubs where they played a bit of everything, old tunes, funk, new stuff. I think Ninja Tune captured that and I was really into it. I just loved a good groove, and I found a lot of the European techno stuff just too rigid and 4/4.
PH: Dance music became quite functional. People started making records thinking about how they would be mixed with other, similar records. Whereas what you were doing came from a different place. And that kind of thing has more longevity, I think. When did you get an idea about how much of a big deal the first EP was?
NS: I did have an intention to do something timeless. At the time, I didn't know how but I think that the intention is important. Don't worry so much about how you are going to achieve it but if you have the intention, that will somehow drive you to the end. I wanted to make something that, in 10-20 years, people would still have something to say about it.
PH: When Sam (Purcell) told me that he was reissuing it, I thought it was an amazing idea and I also wondered why no one had done it before.
NS: Plenty have tried.
PH: It's interesting because Moving Shadow is such an iconic label and despite Psychotronic being the first release, somehow it makes sense for the reissue to be on another label. You say Moving Shadow to someone and they're going to think about hardcore and jungle, but the EP sits really nicely in a freer context. Blank Mind is about interesting electronic music, it might be club music but it's always music for the head too.
NS: I felt that too. It's great that it's found a home on a label that understands what it means 30 years later. And it fits with what Sam is doing at the label, which is dedicated to psychedelic music in a way. It links back to one of our other releases appearing on a compilation called 'A Tribute to LSD'. It's a brilliant record that was put together by a label in San Francisco, it had people like Hawkwind on it.
PH: And nowadays you're still making music - what sort of thing are you exploring now?
NS: It's an extension of what I've always done, I'm still chopping up beats and I'm tapping into the early electro stuff again too. I've bought some new equipment like the Akai MPC Live, the new version. It has that punchiness that you get in hip-hop. I'm enjoying Madlib's music, that kind of twisted stuff. I'm still playing drums along to the electronic stuff, mixing up the mediums and I'm interested in collaborating with other people.
PH: It's great to hear that you're still engaged, still exploring.
NS: I can't stop doing music, it's what keeps me going and I get so much reward from it. I just love exploring the unknown, it's dealing in some strange magic.

PH: I strongly believe that art and the artistic process are magical.
NS: People kind of dry up and lose their mojo when they sell out. They lose their reason for doing it. If you don't have a reason, you're not going to be motivated or do anything with any luster. You've got to find that enthusiasm and inspire yourself. I'm really excited about that moment of creation and how it seems to come together by itself. I'm just a conduit for whatever wants to emerge and the more I approach it in that way the better. If I had been trying to make music for one scene, I don't think I'd have ever started in the first place.
Earth Leakage Trip's 'The Psychotronic EP' is out on May 2nd on Blank Mind