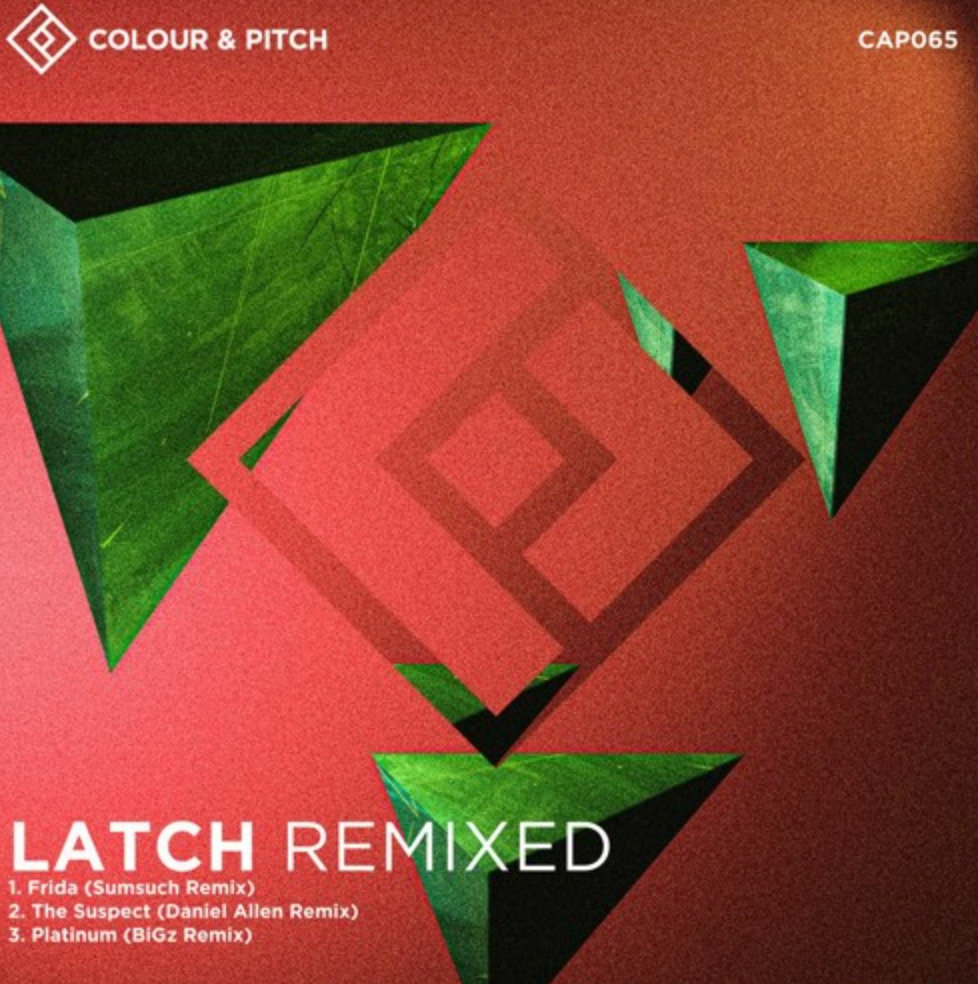 Only a year and a half after Brighton-based duo Latch's debut, and with a discography only three songs deep, it might seem a bit premature to release a career-spanning remix retrospective. Also, it might feel a little unnecessary when you consider that those three tracks, each of them a warm beam of euphoria beaming through a heavenly haze, were already pretty close to perfect. But hey, it's the modern world where all art is mutable, more of a process than an end point, and so on and so forth — so why the hell not? Especially since the results are as good as they are here.
The three new versions don't try to reimagine the dreamy feeling of the originals — instead, each of the producers involved puts just enough spin on them to let us perceive them in a slightly different way. Daniel Allen of Texas label Denied Music, for instance, keeps the fluttering synths and flowing feel of 'Suspect,' but layers them over a skittering electro beat, low-end throb, and a touch of bubbling 303 for a low-key charmer. On 'Platinum,' the Montrealer known variously as BigZ and Big Al takes the opposite tack: He straightens out the breakbeats of the Latch mix and adds a touch of house dynamics, while retaining its blanket of gauzy tranquility. Last up, Colour and Pitch honcho Will Sumsuch's take on 'Frida' keeps the track's wistful melody and pure-pleasure aura intact, but lowers the intensity just a smidge while gently draping the song in lovely orchestral pads, along with some little chiming bits for extra allure. None of these mixes outstrip the vibey appeal of the originals, exactly — all three of them were pretty unbeatable as they were — but they get pretty close, and perhaps even match them.
'Latch Remixed' is available as a digital download via Bandcamp.