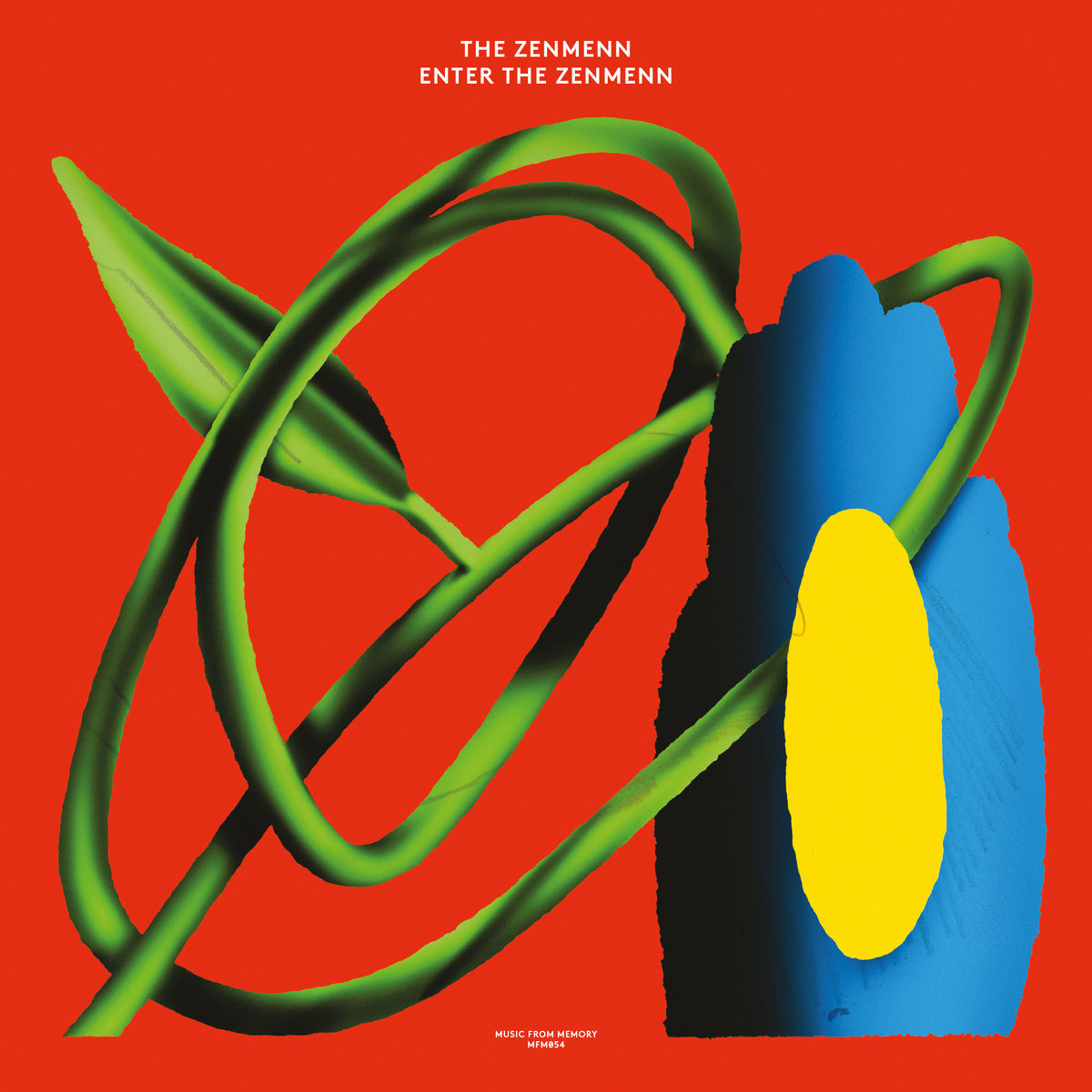 This one is lush and lovely in all the right ways. "Enter The Zenmenn" by The Zenmenn is the latest release from Amsterdam's immaculately curated Music From Memory label. As per the programming cycle they've rolled out over recent years, this one isn't a reissue. It's a new release, a debut release even from a relatively anonymous new band named The Zenmenn.
Although biographical members are extremely scant, the seven songs on "Enter The Zenmenn" suggest a depth of historical listening and cross-genre engagement that isn't too dissimilar to the general mood of Music From Memory's catalogue. So, if you're looking for organic/electronic interfacing, ancient futurism, and harmony through sound, you've come to the right place.
I'm going to talk about a few of the tracks now. "Enter The Zenmenn" album opener "The Magic Eye" kicks off with some hyper-glossy Kankyō Ongaku style synth-textures before expanding to include a subtle Latin shuffle and rolling into full hypnosis mode. Rinse and repeat over two movements, and we're away. "The Magic Eye" sets the scene for track two, "Homage To A Friendship", a dreamy A.O.R slanted cut featuring acid-soaked soft-pop vocals from Berlin's John Moods, a singer with a firm grasp of the whistful and the intimate.
From there, "Enter The Zenmenn" dissolves into a whirlpool of rhythmic ambient and synthesised psychedelia, dressed up in glocal gestures, drum patterns and modes. The Zenmenn wave the "Flags of The World" over a "Bamboo Garden" while ascending the "Stairway to Heaven" before stopping off for a spot of sun-kissed coastal folk-rock at the "Salad Bar". Afterwards, they take the hyperlink down to the vocal virtual reality lounge bar for "Topaz (Days of Our Lives)", a nine and a half minute long minute breezy jazz excursion with a glistening ambient coda.
Funnily enough, that's just the vinyl version. If you opt for digital, you'll gain access to two bonus tracks. You can listen to those for yourself, though. I'm so relaxed I might slide out of my deckchair, roll into the sea, and go swimming with some dolphins. (Order here)